IIM Ahmedabad Includes Case Study On Mahanagar Gas Limited In Their Curriculum
The case study titled, 'Mahanagar Gas Limited (MGL): In Search of New Growth Avenues To Gas It Up'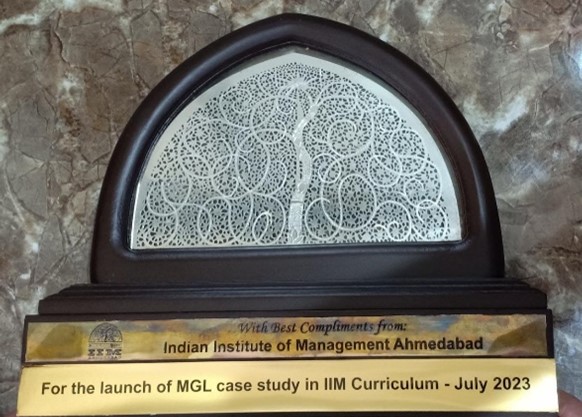 Mahanagar Gas Limited, one of the largest City Gas Distribution (CGD) companies in India, has been featured as the subject of a case study published by the Indian Institute of Management – Ahmedabad, one of the premier institutes for management studies in the country. Mr. Sanjay Shende, Deputy Managing Director, Mahanagar Gas Limited and Mr. Sunil Ranade, Ex-CFO & Advisor, Mahanagar Gas Limited recently unveiled the case study at a ceremony, at the prestigious business school.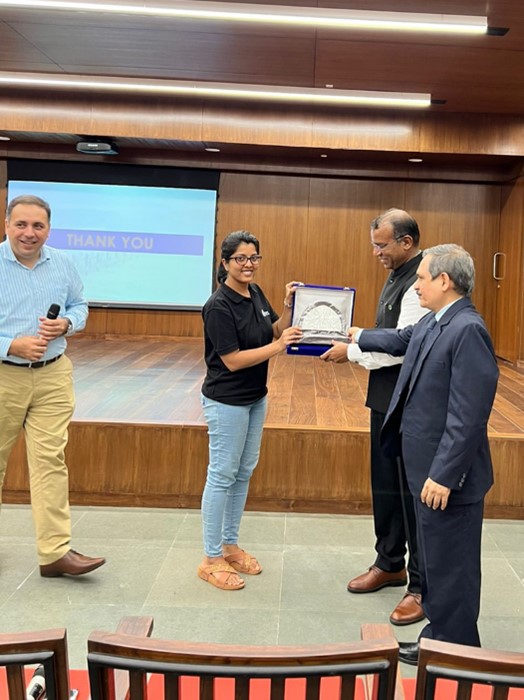 The case study titled, 'Mahanagar Gas Limited (MGL): In Search of New Growth Avenues To Gas It Up', has been authored by Professor Amit Karna, Professor for Strategy Area and Chairperson of PGPX at IIM Ahmedabad, Professor Diptiranjan Mahapatra from IIM Sambhalpur, and Ms. Shikha Khurana, Doctoral Student of IIM Ahmedabad. It chronicles the journey of Mahanagar Gas Limited and highlights the strategic approach adopted towards growth and development. This journey has been divided in three different time periods, with each phase covering a unique set of challenges, which were successfully addressed by MGL, leading the company to become one of the prominent players in the sector. The study also observed significant changes in shareholding patterns over the years, its impact and the business efforts taken to stabilise and further its growth in the current dynamic natural gas procurement market.
Students from Executive Post Graduation Program from IIM presented their understanding of MGL through the case study and shared recommendations on the questions posed in the study. Mr. Sanjay Shende and Mr. Sunil Ranade represented Mahanagar Gas Limited and answered the questions and queries of the students of IIM, adding to their wealth of knowledge and understanding.
"Being chosen as the subject of a case study published at IIM Ahmedabad is an honour for MGL, especially as Case studies of Indian enterprises are limited in their curriculum. I would like to extend my gratitude to Professor Amit Karna, Professor Diptiranjan Mahapatra, and Ms. Shikha Khurana for recognizing our efforts, strategic approach and achievements through years and creating a synergy between academia and the industry through their research. I would also like to thank our teams, as it is a testament of the dedication, expertise, and hard work of MGL's employees since inception that has helped us reach where we are today," said Mr. Sanjay Shende, Deputy Managing Director, Mahanagar Gas Limited.
In addition to being a part of the curriculum at IIM Ahmedabad, the case study will be available at all IIMs across the country. You can also avail the case study on IIM Ahmedabad's official website https://cases.iima.ac.in/index.php/mahanagar-gas-limited-mgl-in-search-of-new-growth-avenues-to-gas-it-up.html.