Illegal Encroachment On 455 Hectares Of Forest Land Of Uttarakhand Removed
CM Pushkar Singh Dhami instructs officials to remove all illegal encroachment on government land in the state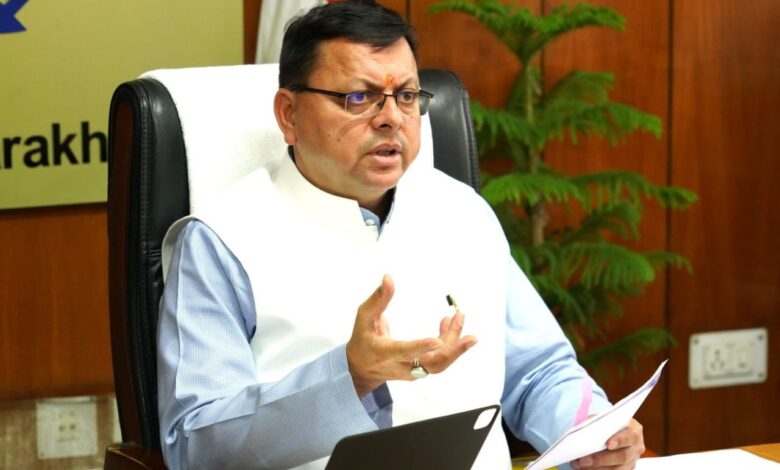 During a meeting at the secretariat, Chief Minister Shri Pushkar Singh Dhami of Uttarakhand gave instructions to government officials regarding the removal of illegal encroachments on state government land. The following directives were issued:
Immediate Removal of Illegal Encroachments: The Chief Minister emphasized that all illegal encroachments on state government land should be removed without delay.
Data Collection: The government was instructed to gather data on the number of people from outside the state and within the state who are in possession of encroached land. This information should be presented promptly.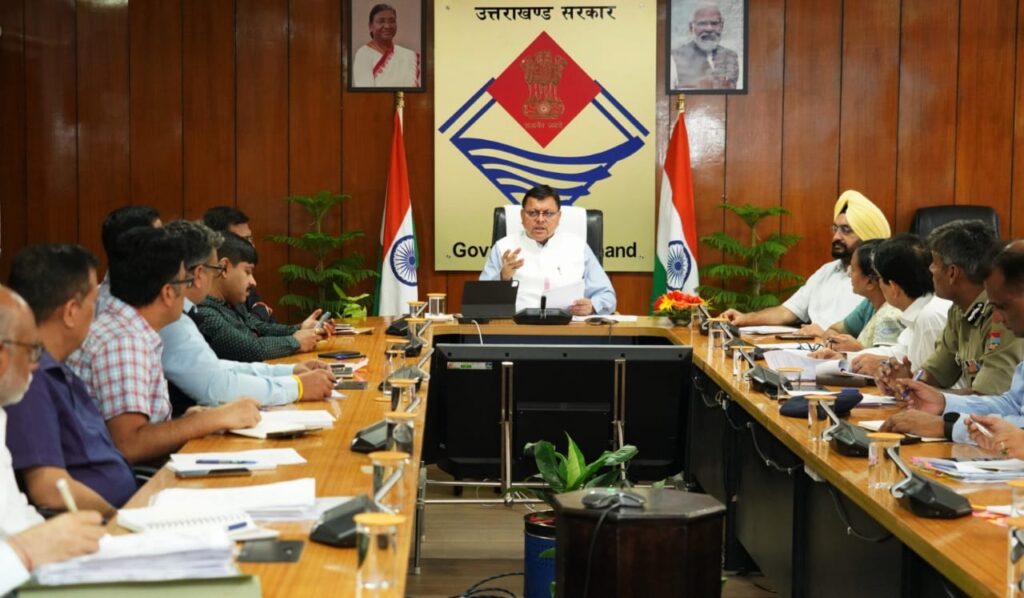 Government Order: The Chief Minister directed the issuance of a government order on the same day to initiate the removal of encroachments from government land.
Skill Development for Local Youth: The Skill Development Department was asked to make arrangements for technical training to empower local youth in Uttarakhand. Training programs in fields such as plumbing, carpentry, electrical work, and others should be provided, and necessary funds should be allocated for this purpose.
Inspection of Enemy Properties: District Magistrates and their teams were instructed to conduct on-the-spot inspections of enemy properties in their respective districts. Any enemy properties not yet under district administration control should be taken over promptly.
Utilization of Enemy Properties: The district magistrates were also directed to send proposals to the government regarding the possibility of using enemy properties, once taken under control, for public projects.
Action on Enemy Properties: District Magistrates were instructed to identify any remaining enemy properties in their districts and take necessary actions.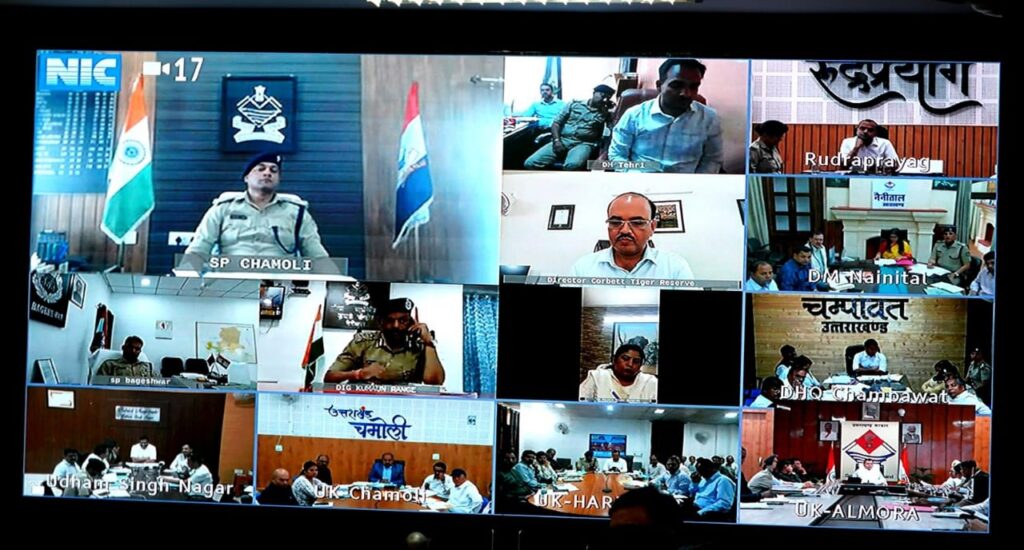 Accountability and Action: The Chief Minister warned that officers failing to prevent encroachment on government land would be held responsible, and strict action would be taken against them. He stressed the need to remove purely encroached structures from government land.
Coordination among Departments: All government departments were instructed to work in coordination with each other to effectively address the issue of illegal encroachments.
Verification Campaign: The Home Department was tasked with running continuous verification campaigns for outsiders and regular verification of tenants. Negligence in this work should be met with strict action.
Monitoring Plots and Complaints: District Magistrates were directed to ensure that all new plots within their districts adhere to the rules. Strict action should be taken against any officials involved in complaints regarding non-compliance.
Verification of Outsiders: The Chief Minister emphasized the importance of completing the verification process for outsiders working in the Chardham Yatra and other religious places.
Monitoring and Meetings: The Garhwal Commissioner and Kumaon Commissioner were instructed to closely monitor activities related to encroachment removal in their respective areas. Regular meetings with District Magistrates should be held, and accountability of officers should be ensured.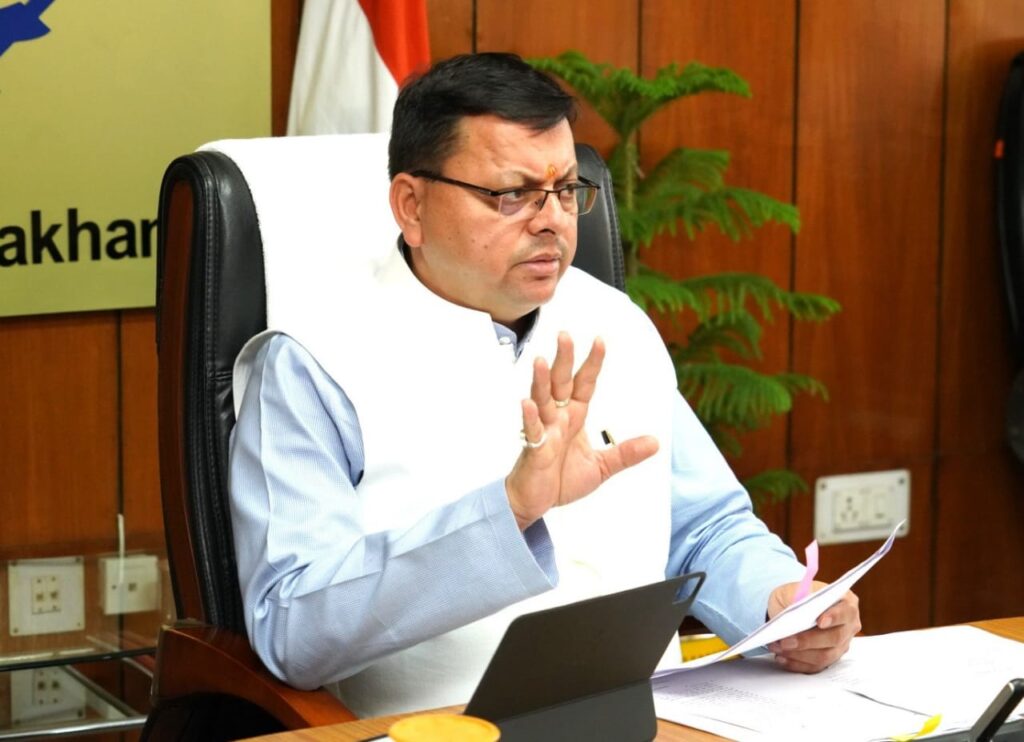 Protection of Village Society Lands: District Magistrates were instructed to prevent any encroachment on village society lands and take strict action against those involved. It should be ensured that the law is strictly followed.
Prevention of Fake Certificates: District Magistrates were directed to ensure that no fake certificates are issued in the state. Strict action should be taken against anyone involved in such malpractice.
Cross-Verification of Reports: The Chief Minister instructed that reports provided by departments regarding the removal of illegal encroachments should be cross-verified. Action should be taken against those providing incorrect information.
Unique Identification for Government Land: All government land will be assigned a unique identification number. Departments will maintain a register and digital inventory of their government properties. Satellite pictures of government land will be taken periodically.
Committees for Encroachment Removal: Committees have been formed at the district and state levels to address illegal encroachments on government land.