Increasing Climate Impacts Puts Coastal Communities & Their Livelihoods At Risk, Yet Budget Allocation For NCM Is Lower
Reducing emissions the only way to limit Earth's heating to 1.5 degrees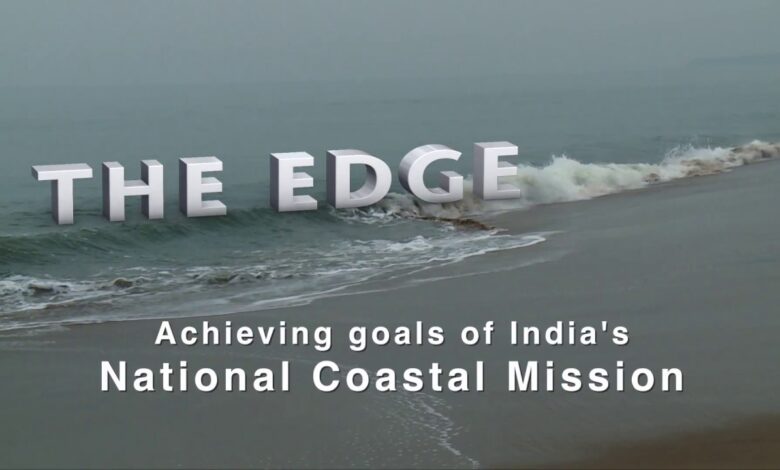 The recent 2023-2024 green budget is a strong indication that India considers sustainability to be a key driver of future economic growth. The focus remains on infrastructure development and establishment of manufacturing capacity. India's Prime Minister has been regularly strengthening its climate targets and the recent budget is a clear reflection of that. However, it offers little in terms of protection from climate change or avenues for spending that will reduce the impacts.
Though Attribution Science has led to major advances in linking impacts of extreme weather events with human induced climate change and global warming. Because of this new science, we now know that the the heat wave that hit north India in 2022 was 30 times more likely only due to climate change. Reducing emissions in a way that matches the requirements to limit Earth's heating to 1.5 degrees is no more a choice but a compulsion.
The budget to ensure livelihood security of coastal communities including fisher folks, to conserve, protect the coastal stretches remains lower. Especially with Increasing cyclones in the Indian Ocean, Bay of Bengal & Arabian Sea .
National Coastal Mission (NCM)
Financial Year
Budget Allocation
Revised Estimate
Actual Spend
Feb 2018-19
Rs 165 crores
Rs 130.1 crores
Rs 129.55 crores
Feb 2019-20 (1)
Rs 95 crores
Rs 96 crores
Rs 90.84 crores
Feb 2020-21
Rs 103 crores
Rs 68.38 crores
Rs 68.34 crores
Feb 2021-22
Rs 200 crores
Rs 100.9 crores
Rs 27.79 crores
Feb 2022-23
Rs 195 crores
Rs 4 crores
Feb 2023-24
Rs 12.5 crores
While the budget for the programme has seen an increase in the past few years, the revised estimates and utilization of the same remained much lower. This is concerning in times when climate impacts are increasing and puts coastal communities and their livelihoods at further risk.
Scientists are unpacking how tropical cyclones in the Indian Ocean , Bay of Bengal & Arabian Sea behave in a changing climate. The percentage of storms that can hold themselves in a severe cyclonic storm and above category for more than four days has increased in the last 30 years, according to Scientists.Subsurface warming contributes to the interplay between the marine heatwave and the super cyclone. The accelerated trend of the heatwave days due to climate change & global warming gives rapid rise in the mean sea surface temperature (SST) of the Arabian Sea in the recent decade
Indian monsoon patterns are also changing due to climate change. Since Monsoon is a global feature and is largely driven by oceanic temperatures, the arrival, withdrawal and sustenance of Monsoon are mainly directed by the ocean heat content. The Indian subcontinent has often been described as a 'hotspot' which generally bears a huge impact on account of any significant variation in land- atmospheric interaction.The rising global temperatures have resulted in the increase in oceanic temperatures, which has largely affected the pattern of Indian Monsoon.
Oceans were exceptionally warm as annual global sea-surface temperature was the third highest on record at 1.37°F (0.76°C) above the 20th-century average — only 2016 and 2019 were warmer. Record-high sea surface temperatures were observed across parts of the Atlantic, Indian and Pacific ceans.
Exceptionally warm ocean temperatures have doubled the frequency of extreme weather events in the last few years, be it in terms of excess rains, heat, drought or floods. All these high impact events have resulted in the enormous variability of Monsoon rains both in terms of time and space. Earlier the average drought was 1 in every 15 years, but the last one decade has itself witnessed three droughts.
The writer of this article is Dr. Seema Javed, a known Environmentalist, Journalist and Communications Expert