India to get bullet trains on 7 new routes soon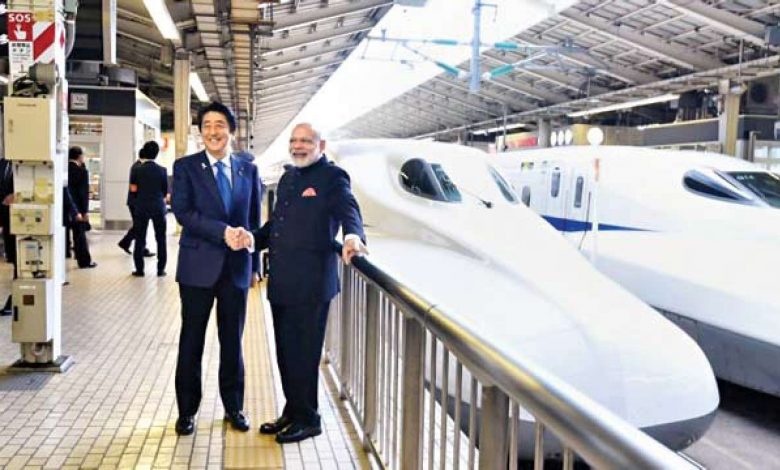 The country will soon have a vast network of high-speed bullet trains on seven new routes and, to expedite the project, the Indian Railways along with the National Highways Authority of India (NHAI) will begin the process of acquiring additional land. The seven prominent new routes. The routes are -Varanasi to Howrah via Patna; Delhi to Varanasi via Noida, Agra and Lucknow; Delhi to Amritsar via Chandigarh, Ludhiana and Jalandhar; Delhi to Ahmedabad via Jaipur and Udaipur; Mumbai to Hyderabad via Pune; Mumbai to Nagpur via Nasik; and Chennai to Mysuru via Bangalore.
The latest to make it to the list is the 453 km high-speed rail corridor between Mysuru-Bengaluru-Chennai, which will likely turn into a reality soon. This is one of the seven routes that have been recently finalized.
The Railway Board has already written to the National Highways Authority of India (NHAI) regarding this and has provided all the required details of seven high-speed rail corridors for running bullet trains. Currently, the Indian Railways is in the process of preparing the blueprint of the said high-speed rail routes.
In a related development, Railway Board Chairman VK Yadav said that two big-ticket projects – the Dedicated Freight Corridor and the bullet train project – aimed at a modal shift in rail operations in the country, will not be delayed despite the coronavirus crisis.
(Indian PSU: All about Indian Public Sector Undertakings. Follow @IndianPSUs for all the News & Views on PSUs, Corporates, Markets, Bureaucracy, Public Policy)