Indian Bureau Of Mines To Celebrate 75th Foundation Day On 1st March
The Indian Bureau of Mines (IBM) came into existence on the 1st March, 1948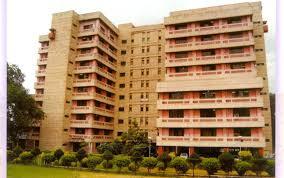 Indian Bureau of Mines (IBM) under the Ministry of Mines will be organizing the 75th "Khanij Diwas" to mark the Foundation Day on 1st March, 2023 in Nagpur. Union Minister of Coal, Mines & Parliamentary Affairs Shri Pralhad Joshi and Minister of State for Coal, Mines & Railways Shri Raosaheb Patil Danve will be addressing the one-day function. A special exhibition highlighting the strides and recent initiatives of India's mining sector will be inaugurated by the Secretary, Ministry of Mines Shri Vivek Bharadwaj as part of the forenoon technical session.
Felicitation of 76 five star rated mines for fostering sustainable mining practices for the assessment year 2021-22, presentation by different mining companies, showcasing of a film on IBM, release of postal stamps and souvenir are some of the other highlights of the foundation day celebrations.
The Indian Bureau of Mines (IBM) came into existence on the 1st March, 1948 based on the recommendations of the National Mineral Policy Conference. From a small beginning as a purely advisory body, over the years IBM has emerged as a premier national organization dealing with various aspects of the country's mining and mineral industry; fulfilling the dual role of enforcing statutory provisions as well as engaging in various development activities.