India's Sweltering Heat In June Linked To Climate Change
The extreme heat was made at least 2 times more likely by human-caused climate change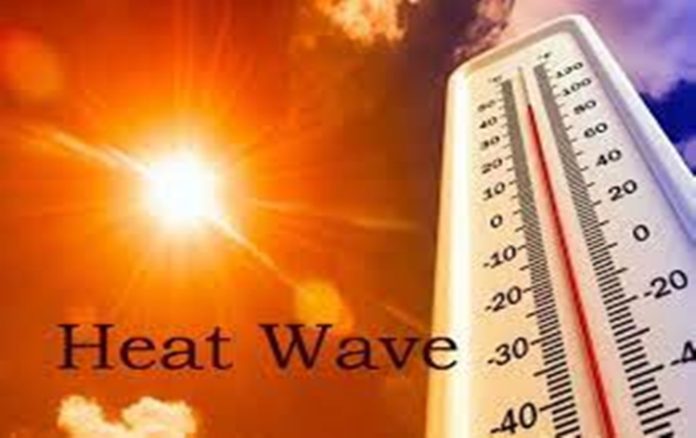 A New analysis by Climate Central shows that India's fatal sweltering heat in June linked to climate change. The analysis uses a metric called Climate Shift Index (CSI), which quantifies the contribution of climate change to daily temperatures.
Throughout June the state of Uttar Pradesh and Bihar have been facing extreme heat event with high temperatures soaring above 40 degree Celsius. The extreme heat was made at least 2 times more likely by human-caused climate change.
CSI levels over 1 indicate a clear climate change signal, while levels between 2 and 5 mean that climate change made those temperatures between 2and 5 times more likely. In Uttar Pradesh, CSI levels peaked on June 14th. Decreasing over the next two days.
Certain parts of the state reached CSI levels of 3, indicating temperatures that were made at least three times more likely because of climate change. The fact that these extreme temperatures occurred along with high humidity is unusual and contributed to the severity of climate change.
Dr. Friederike Otto, a researcher at Imperial College London and co-lead of World Weather Attribution (WWA) said, "We see again and again that climate change dramatically increases the frequency and intensity of heat waves, one of the deadliest weather events that exist. Our most recent WWA study has shown that this has been recognised in India, but implementation of heat action plans is slow. It needs to be an absolute priority adaptation action everywhere."
This extreme heat wave in June has come after the deadly humid heat wave in April of 2023, which was made more than 30 times more likely by human-caused climate change.
Human-driven climate change has caused a wide range of extreme weather events to become more frequent in recent decades. Although increased and intense periods of extreme weather are expected consequences of anthropogenic climate warming, it remains challenging to rapidly and continuously assess the degree to which human activity alters the probability of specific events.
Climate Shift Index/CSI introduces a new framework to enable the production and communication of global real-time estimates of how human-driven climate change has changed the likelihood of daily weather events.
The framework's multi-method approach implements one model-based and two observation-based methods to provide ensemble attribution estimates with accompanying confidence levels. The framework is designed to be computationally lightweight to allow attributable probability changes to be rapidly calculated using forecasts or the latest observations. The framework is particularly suited for highlighting ordinary weather events that have been altered by human-caused climate change. The methodology used to calculate the CSI is based on peer-reviewed science.
In addition to Uttar Pradesh, Mumbai, , Bihar, Karnataka, Pune, Uttarakhand, Bhutan, Rajasthan, Gujrat etc most locations across India experienced significant CSI levels
during the same period. The heat wave affected hundreds of millions of people in India.
Dr. Mariam Zachariah, a researcher at Imperial College London and WWA, said "The combination of extreme heat and humidity is particularly dangerous for humans, even more so in urban contexts where the heat island effect can further increase temperatures.
Unless carbon emissions are rapidly reduced, these life-threatening events will become more frequent and intense."
Similar extreme heat events in June are observed in neighbouring countries of Nepal, Bhutan, Afghanistan, Greece, Turkey, Pakistan, China etc.
The writer of this article is Dr. Seema Javed, an environmentalist & a communications professional in the field of climate and energy