Industry Hails Union Budget 2023-24
Industry captains term it as sustained push on Infrastructure spend, Railways, Green Technologies and Defence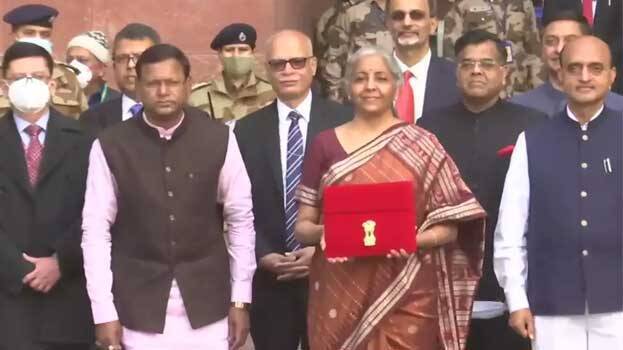 The captains of Indian Industry are all in praise for Finance Minister Smt. Nirmala Sitharaman, who presented the Union Budget 2023-24 today.
Dr Niranjan Hiranandani – MD- Hiranandani group and National Vice Chairman -NAREDCO, said "India decoded fiscally balanced and economic growth accelerator budget 23 with prudently maneuvered global and economic headwinds. To retain the tag of fastest growing economy, GDP growth is pegged at 7% with impetus to inclusive growth, infrastructure investment, green energy for sustainable economic development and skilling the youths to become job ready. The last mile connectivity with multi-modal transit corridors and infrastructure outlays will unlock vast hinterland for future real estate developments. The last mile connectivity will reduce the logistic cost of the goods and services making India more globally competitive and foster its investment sentient index. The vision for cities of tomorrow will gain traction with urban planning reforms, financial strengthening of urban nodal agencies, energy efficient resource utilization, property tax reforms and transit-oriented development. Embarking on the Green Economy era, focus on sustainable development, digital adoption, reducing carbon emission, adoption of renewable energy, planning of green buildings is a step in the right direction. The capital expenditure outlays in infrastructure upto Rs 10lac crores accounting to nearly 3.3% of GDP will have a multiplier effect on real estate asset classes like residential, commercial, Industrial and Logistics sector. Incremental PMAY allocation upto Rs 79,000crores will give impetus to affordable housing and benefit a wide segment of homebuyers. Rebates in personal tax will permit additional disposable income in the hands of the discerning homebuyers to be invested back in a safe asset 'home'. NRI homebuyers are encouraged to invest in homes which are on an upward growth cycle with sustainable demand and inflation led price appreciation. The capital gain tax benefit on the sale of property above the value of Rs 10crores is sought to be withdrawn. Families are liable to pay capital gain tax which will disincentivize families to buy multiple properties as a security provision for their children. Emphasis on skilling to foster research and knowledge-based economy will garner a job ready workforce for the highly labor-intensive real estate sector. The measures for digital adoption and green economy will augur well for sustainable development and help achieve a low carbon economy."
Mr. Baba Kalyani, Chairman and Managing Director, Bharat Forge Limited said "Government policy formulation is a consultative process and the successive budgets including todays is a strong reflection of this process, aimed at promoting a virtuous cycle of growth and employment. Significant and sustained push on Infrastructure spend, Railways, Green Technologies and Defence is a welcome measure. Overall direction to take India on the trajectory of a technology-driven and knowledge-based economy coupled with productive capital investments will have long-standing benefits in driving inclusive financial growth and enhancing per-capita income levels".
Neeraj Dhawan, Country Manager, Experian India said, "We welcome the government's efforts to enable more fintech innovative services and simplify the KYC process by expanding the scope of documents available through DigiLocker. India's fintech services have been revolutionised by our digital public infrastructure, through Aadhaar, PM Jan Dhan Yojana, India Stack, UPI, and Video KYC. Additionally, the move to set up an Entity DigiLocker which can be leveraged by MSME's, large businesses, and charitable trusts to safely secure and store their documents, which can be shared with various authorities and regulators, is a positive step towards ease of doing business. Another positive from this budget is the government's commitment to putting the final touches to National Data Governance Policy. This will add good momentum to India's emergence as a knowledge-powered economy" .
"The setting up of the National Financial Information Registry is a progressive one and in line with the PM's vision to make India a leader in the knowledge economy. It will help organisations keep the necessary documentation accessible for both business operations and compliance audits. The revamping of credit guarantee for MSME's to the tune of Rs 9,000 crore will enable additional collateral-free credit of Rs 2 lakh crore and reduce the cost of credit by 1%, is another welcome step. The move to improve bank governance and enhance investor protection by amending certain sections in the Banking Regulations Act, Banking Companies Act and RBI Act is bound to increase investor confidence in the India's economic story", he added.