Is 'Honey' Too 'Well' For Petronet LNG Limited ? Whiff Of Major Scam As PLL Favours Tainted Honeywell In Rs. 10,000 Crore Tender
Many email queries to Secretary Petroleum, top management of PLL, EIL and Honeywell were not responded to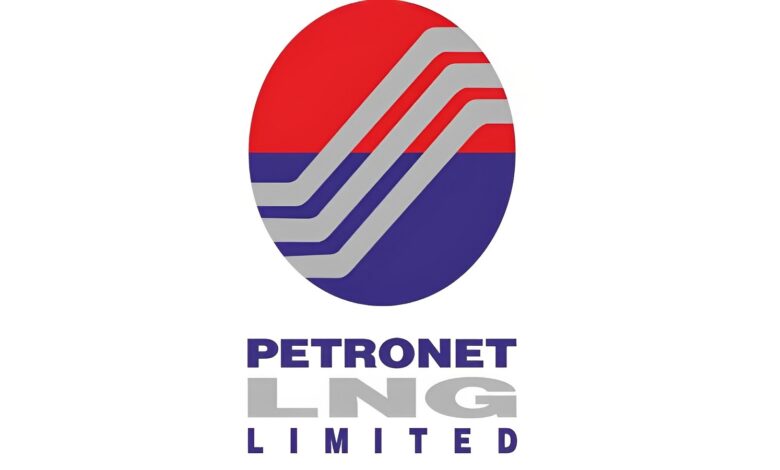 There is a whiff of a major scam brewing within Petronet LNG Limited (PLL). Petronet LNG Limited is considering awarding a contract to Honeywell (India) for the purchase of catalyst and technology license for a proposed Rs. 10,000 crore (US$1.2bn) project. Petronet-LNG plans to set up a PDH (propane dehegynation unit) and a polypropylene unit at its LNG import terminal at Dahej in Gujarat.
www.indianpsu.com is in receipt of information that during last week (end-August), a high-level meeting was held in the office of Petronet-LNG Limited, to discuss awarding a US$40m contract to Honeywell (India). Under the contract, Honeywell would be supplying a catalyst as well as a license to Petronet-LNG to use its proprietary technology for PDH and PP.
In January this year, Petronet-LNG issued a tender to buy the catalyst and a technology license under the supervision of Engineers India, its project management consultant for the project. Lumus and Honeywell were the two companies that submitted bids.
On behalf of Petronet-LNG, Engineers India Limited (EIL) carried out a thorough evaluation of the technical bids and (in June 2023) concluded that the NPV (net present value) offered by Honeywell is higher than Lummus, which until then was a clear favourite. In 2018, Honeywell and Lummus competed for a similar project of GAIL for its under construction PDH and PP plant at Usar in Maharashtra. At that time, Engineers India, PMC of the Usar project, appointed by GAIL, originally recommended Honeywell as the preferred supplier of technology as well as license.
Inexplicably, GAIL ordered a re-evaluation of the technical bids submitted by Honeywell and Lummus back then. Engineers India came up with a fresh bid evaluation report in 2018 and concluded that Lummus was the winner after which GAIL awarded the project. "By the time Honeywell realised what had happened," our sources say it was too late. Honeywell began running around to find ways to salvage the situation but nothing worked out but Honeywell, this time around, is said to have learnt from its past mistakes.
Sources tells www.indianpsu.com that Honeywell could offer a higher NPV as opposed to Lummus because of an anomaly in its bid. "EIL's team that evaluated the technical bids noticed it," we hear. "But, they (team members) were gagged," we have been informed.
This web platform exclusively learns that in its bid, Honeywell has stated that it has the experience of operating/supplying a cryogenic system whereas in reality, it lacks the experience. As one could be fully aware, that a cryogenic system is the heart of a PDH plant whereas Honeywell has never built cryogenics. It has simply been in the business of outsourcing it and putting its stamp on it.
Some pertinent questions arise here and the first and foremost is that how can a company claim that the cryogenic system, which is an integral part of a complex process like PDH, will function smoothly when it has never implemented it? On the contrary, Honeywell argues that the condition that a bidder must have operated a cryogenic plant in a PDH unit wasn't a qualifying criteria of the tender.
Another question here is that is Petronet-LNG willing to risk an investment of more than Rs. 10,000 crores on a technology supplied by a company that lacks the basic experience?"
We are also in receipt of information that another problem Petronet-LNG faced while deliberating the contract to Honeywell was its commercial bid as Honeywell's quotation was close to double than the budgeted cost of Petronet-LNG and then rounds of negotiations were held to bring the price down.
We are also aware that Petronet-LNG was having doubts over awarding the project to Honeywell because of alleged integrity issues. As of last year (2022), Honeywell, had publicly acknowledged that one of its consultants/representatives in a country based in South Asia bribed the officials working with its client to win a contract. This incident took place in 2012. Investigations took over 10 years and concluded with Honeywell's admission/acknowledgement of paying bribes.
Given below is the report issued by the U.S. Securities and Trade Commission
SEC Charges Honeywell with Bribery Schemes in Algeria and Brazil
Washington D.C., Dec. 19, 2022 —
The Securities and Exchange Commission today announced charges against Honeywell International Inc. for violations of the Foreign Corrupt Practices Act (FCPA) arising out of bribery schemes that took place in Brazil and Algeria. The company has agreed to pay more than $81 million to settle the SEC's charges.
The SEC's order finds that Honeywell, a U.S.-based global manufacturer of aerospace, building technologies, and automation products, engaged in a bribery scheme involving intermediaries and employees of its U.S. subsidiary to obtain business from the Brazil state-owned entity Petrobras. Specifically, the order finds that, in 2010, Honeywell offered at least $4 million in bribes to a high-ranking Brazilian government official in connection with the bidding process at Petrobras. The SEC's order also finds that, in 2011, employees and agents of Honeywell's Belgian subsidiary paid more than $75,000 in bribes to an Algerian government official to obtain and retain business with the Algerian state-owned entity Sonatrach.
"For years, Honeywell neglected to implement sufficient internal accounting controls to mitigate against known corruption risks in countries like Brazil and Algeria," said Charles Cain, Chief of the SEC Enforcement Division's FCPA Unit. "This failure created an environment in which Honeywell employees and agents could and did facilitate bribes."
Honeywell consented to the SEC's order that it violated the anti-bribery, books and records, and internal accounting controls provisions of the Securities Exchange Act of 1934. The SEC's order provides for an offset of up to approximately $38.7 million of any payments made to Brazilian authorities. Therefore, the company's minimum payment to the SEC would be approximately $42.4 million.
In a parallel case, Honeywell also entered into a deferred prosecution agreement and agreed to pay more than $78 million to settle criminal charges brought by the U.S. Department of Justice. Honeywell also agreed to settle additional charges brought by the Brazilian government.
The SEC's investigation was conducted by Catherine W. Brilliant and Maria F. Boodoo of the FCPA Unit and was supervised by Ansu N. Banerjee. The SEC appreciates the assistance of the Department of Justice Criminal Division's Fraud Section, the FBI, and the Controladoria-Geral Da União/Advocacia-Geral da União and the Ministério Público Federal in Brazil.
Again, taking all these questions in consideration, should not the Board of Directors of Petronet-LNG Limited, inform its stakeholders about this and Honeywell must be thoroughly investigated?
Repeated emails queries to Secretary Petroleum, Mr. Pankaj Jain, MD, who also happens to be the Chairman of Petronet LNG Limited, the CEO of Petronet LNG Limited Mr. Akshay Kumar Singh, the CMD of Engineers India Limited Ms. Vartika Shukla and top management of Honeywell (India) Limited, were simply not responded to.
Interestingly, two senior executives of Honeywell, Mr. Uday Desai and Mr. Sachin Agrawal, also, very conveniently choose to ignore emails and queries over the phone which were sent to them by www.indianpsu.com
To be continued…..