Jyotiraditya Scindia Flags Off Direct Flight Between Kolhapur – Bengaluru
The route will be operated by IndiGo seven days a week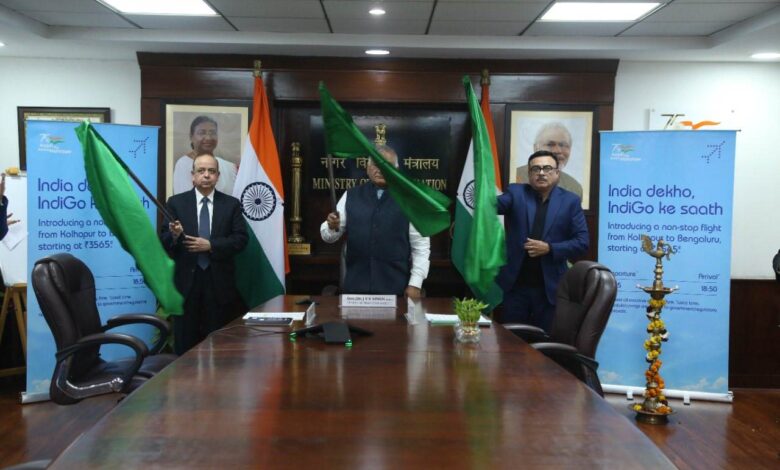 Minister of Civil Aviation, Shri Jyotiraditya Scindia, and Minister of State for Civil Aviation, Gen. Dr. Vijay Kumar Singh (Rtd.) have inaugurated a direct flight from Kolhapur to Bengaluru today.
The flight will operate from 13th January as per the following schedule:
Flight No.
From
To
Departure
Arrival
Frequency
Aircraft
6E – 7427
Bengaluru
Kolhapur
14:50
16:45
Daily
ATR
6E – 7436
Kolhapur
Bengaluru
17:05
18:50
Daily
In his inaugural address, Minister of Civil Aviation, Shri Jyotiraditya Scindia said that focusing on the development and progress of Kolhapur, an investment of 245cr is finalized for the construction of a new airport terminal, expansion of the runway, and the establishment of an ATC tower.
Furthering the vision and mission of Prime Minister, Shri Narendra Modi to connect every corner of India, with the inauguration of this route Kolhapur is connected with Hyderabad, Tirupati, Mumbai, Ahmedabad, and today, India's silicon capital Bengaluru.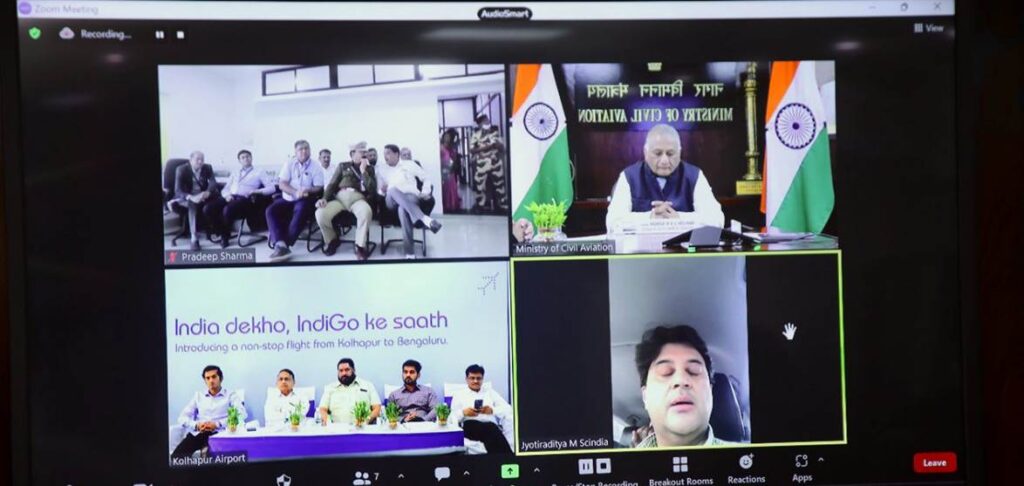 The minister further emphasized that with the commencement of this connectivity, new opportunities will rise and benefit people of both cities.
Gen. Dr. Vijay Kumar Singh (Rtd.) congratulated the people of Kolhapur for getting this connectivity, which will help in boosting business, trade, and tourism in the area.
The inauguration was graced by Prof. Sanjay Sadashivrao Mandlik, MP, Lok Sabha, and Shri Ruturaj Sanjay Patil, MLA – Kolhapur South. Besides, Shri SK Mishra, Joint Secretary, Ministry of Civil Aviation, Shri R. K. Singh, Principal Advisor, IndiGo, and other dignitaries from MoCA, AAI, IndiGo, and local administration from Kolhapur were also present.