Kingfisher Airlines To Jet Airways To Go First – Where Is Due Diligence Of Banks?
Who is safeguarding defaulters, asks Thomas Franco, Former General Secretary, AIBOC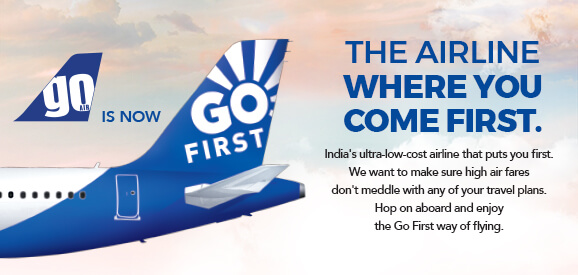 OPINION PIECE
Kingfisher Airlines was given red carpet by Banks. Even when it went bankrupt banks were asked to buy their shares which were later not worth for toilet papers.
Vijay Mallya is still living in London and the Union Government has no shame about it's inability to bring him back. Jet Airways Founder Naresh Goyal was diverting funds to his Personal and family accounts. Now after almost 4 years of grounding Jet Airways he is proceeded with as a fraud but he is not in India. Nothing much will come back.
Go First earlier known as Go Air owned by the Wadia group of which Nulsi Wadia was the founder has filed bankruptcy Petition and Rs.6200 Crores of Bank funds are at stake.
All the three had Good political connections. None of them will go to jail. But Banks lose their depositors money through write offs. Who is responsible? The Board of Directors of the Banks including RBI Nominee and Nominee of the Finance Ministry never get any punishment. The Managing Directors too don't get into problem. That is why the Bank of Baroda MD could state that he will continue to give loans to Adani and get his extension.
The Banks are very particular that due diligence is done while granting small loans. Where is the due diligence for corporate loans which are going bad? We have seen Deewan Housing, IIFL and many other large loan failures where if due diligence was followed failures would not have occurred. If not for political influence will this happen repeatedly? Why RBI and Finance Ministry are not taking correct steps? Where is accountability?
This Government brought Insolvency and Bankruptcy code through which National Company Law Tribunals have been setup. From beginning there have been serious criticisms but the Govt is not bothered. Instead of the 330 days statutory limit for completing the cases average days taken for the cases are 679 days. What is worse is the poor recovery and huge write offs.
A recent report in the a section of the media, points out that of 809 cases taken up with a value of Rs.2.3 trillion (230000 Crores) only 98 cases involving Rs.18100 crores are settled and the recovery is only 64 crores. That is 0.37% of the claim. Is it not a shame?
In Videocon Industries case the haircut (loss for banks ) was 96%. In the case of Jet Airways out of Rs.15000 Crore due settled through NCLT, Murari Lal Jalan will pay only Rs. 1183 Crores(7.8%) that too, over a period of 5 years. But he has announced that Jet Airways will resume operations soon. How ? What is surprising is that in the 12 largest cases which went to NCLT under RBI Directions, the recovery was too low but these companies are making huge profits in one or two years. For example Essar Steel which was taken over by Arcelor Mittal.
Nippon Steel India has shown huge profit and turn over in 2 years. Tata BSL taken over from Bhushan Steel in 2018 has shown a profit of Rs.1913.73 crore by 2021. In large accounts with outstanding of Rs.10 lakh crores the recovery was 13% only. So there is a clear loot taking place. The defaulting companies are sold for a cheap rate to another Corporate Company and suddenly they become profitable. The losers are the bankers. The NCLTs and the Insolvency professions who have become brokers get into a cut throat deal at the cost of the banks. This is what is going to happen in the case of Go First Airlines also.
The Parliamentary Standing Committee on Finance has already strongly condemned the functionaries of NCLTs. It had recommended that a minimum recovery should be fixed. It also commented very badly on the functioning of NCLTs and the Insolvency Professionals. Various studies have recommended alternatives. The bad bank announced by the Govt is also going to do the same. But nobody in the Government cares. So the loot goes on.
It is high time to expose the Government on its double speak and false claims that NPA position has come down. It has come down through write offs and not through recovery. It is high time to wind up the National Company Law Tribunals which have become retirement homes for retired judges, bank executives and Chartered Accountants. What is needed is stringent norms for assessing loans, change in loan policy to get adequate security for the loans, bring the ceiling of Rs 10000 Crore loans as maximum to a corporate group for all its loans and ensure due diligence and accountability to top officials and directors.
Views expressed here are those of Thomas Franco, Former General Secretary, All India Bank Officers Confederation & International Steering Committee Member, Global Labour University