Kishtwar To Be North India's Major 'Power Hub'
Potential areas in hilly regions will play a crucial role in India's journey over the next 25 years : Union Minister Dr. Jitendra Singh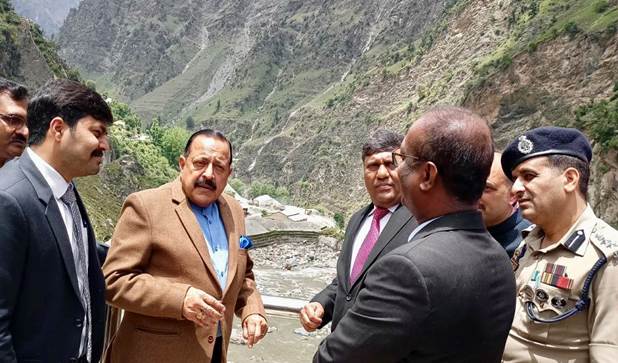 According to Union Minister Dr. Jitendra Singh, the region of Kishtwar in Jammu and Kashmir is set to become North India's major "power hub" after the completion of ongoing power projects. It is expected to generate around 6,000 MW of power. The surplus power from Kishtwar will not only meet the demands of the Union Territory but can also be availed by other states. Dr. Singh expressed his disappointment that the rich natural resources of the Chenab region were not fully utilized by previous governments over the past six to seven decades.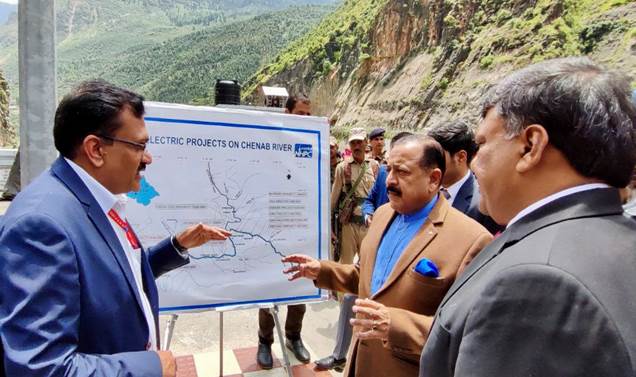 Several hydroelectric power projects are underway in Kishtwar and Doda districts. The largest capacity project is the Pakal Dul project with a capacity of 1000 MW, followed by the Kiru Hydroelectric project with a capacity of 624 MW. Other projects include the Kwar Hydroelectric project (624 MW), Kirthai II Hydroelectric project (930 MW), and the Ratle project (850 MW), which has been revived as a joint venture between the central government and the Union Territory of Jammu and Kashmir. Additionally, there is the existing Dulhasti power station with an installed capacity of 390 MW, and the Dulhasti II Hydroelectric project, which will have a capacity of 260 MW.
Dr. Jitendra Singh assured that local residents will be given 100 percent reservation in unskilled jobs for these projects, and preference will be given to local talent for skilled manpower requirements. He also highlighted the development in infrastructure, such as improved road connectivity from Jammu to Kishtwar, the establishment of an airport under the UDAAN Scheme, and the introduction of various welfare schemes, education institutions, and national highways in the region.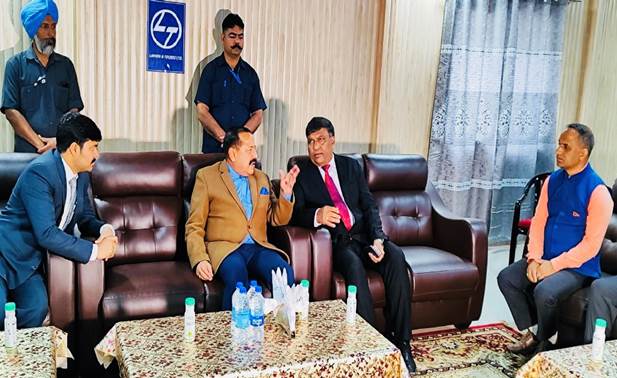 Dr. Singh emphasized the Modi government's commitment to bridging the developmental gap between less developed regions like Jammu and Kashmir, the Northeastern states, and other hilly areas, with the more developed parts of the country. He credited Prime Minister Narendra Modi for introducing a new work culture and implementing pro-poor and public welfare schemes that prioritize the most needy individuals, regardless of caste, creed, religion, or political considerations. He also mentioned the positive impact of welfare schemes like Gareeb Kalyan Anna Yojana, Jan Dhan, Ujjawala, Sauchalaya, PM Aawas, Har Ghar Jal, Har Ghar Bijli, and Ayushman in uplifting the lives of millions of people and eradicating poverty.
Dr. Singh believes that regions like Kishtwar, along with other unexplored potential areas in hilly regions, will play a crucial role in India's journey over the next 25 years and contribute to making India a prominent nation in the world by the time it celebrates its 100th year of independence in 2047.