KVIC Spreads Smiles Amongst Khadi Artisans In North East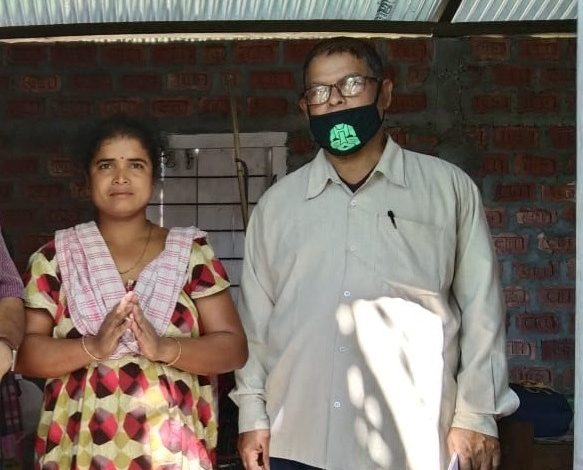 Meet Ms Niru Kalita, a 44 year old Khadi artisan in Nalbari district in Assam. She, along with her family, was driven to the verge of homelessness due to aggressive soil erosion by flooding of River Brahmaputra, until Khadi and Village Industries Commission came to her rescue by granting her a house under Artisans' Workshed Scheme.
According to KVIC, Ms Kalita, working as a Khadi spinner for the last 15 years, was forced to relocate 14 times along with her three children as her temporary accommodations got submerged in the Brahmaputra River every year. As life became precarious for the distressed family or the victim of Nadi Khohonia, as referred to in the local dialect of Assam, Ms Kalita found shelter at village Tapabori in Nalbari district. This is where the KVIC came to the rescue of the family and she was granted a concrete house.
KVIC Chairman Shri Vinai Kumar Saxena said apart from creating livelihood for the artisans, KVIC also ensured that they worked in a better condition that will ultimately improve their productivity. "This initiative is aligned with Khadi's core Gandhian principle of "rural resurgence" which also coincides with the Prime Minister's vision – Sabka Sath, Sabka Vikas," Saxena said.
Ms Kalita belongs to a poor family of five members that earned livelihood from  Khadi spinning and cultivation on a small chunk of land. Due to constant soil erosion in recent years, her agriculture land is now in the middle of the River Brahmaputra and thus making Khadi spinning the only source of livelihood.
Ms Kalita expressed happiness on receiving the house. "This is for the first time I have lived in a concrete house. Every year we were forced to move to a new location due to flooding of the river but never found any assistance from the government authorities. This house given by the KVIC has eliminated all woes of my family. While I can work in a better condition; my children have finally found safe accommodation," she said.
KVIC has provided similar houses to 411 families of Khadi artisans in the North East region in the last three years. Under the Artisans' Workshed Scheme, a concrete low-cost house is provided to the artisans with financial assistance from KVIC and the concerned Khadi institutions. These houses costing Rs 66,000 each have been designed in consultation with IIT Guwahati. While Rs 60,000 is provided by the KVIC; remaining Rs 6000 is contributed by the Khadi Institutions to which the artisans are registered.