Large Number Of School Students Participate At Essay & Poster Competitions Conducted By RINL
Competition held as a prelude to the World Environment Day celebrations
A large number of school children from Ukkunagaram township of RINL-Visakhapatnam Steel Plant have actively participated in the Essay & Poster competitions conducted by RINL as a prelude to the World Environment day (WED) celebrations to propagate the essence of Environment conservation on the Theme "Beat Plastic Pollution".
The school children actively participated and showcased their creativity at the competitions conducted at the Multi-purpose hall of Ukkunagaram club of RINL-Visakhapatnam Steel Plant, today.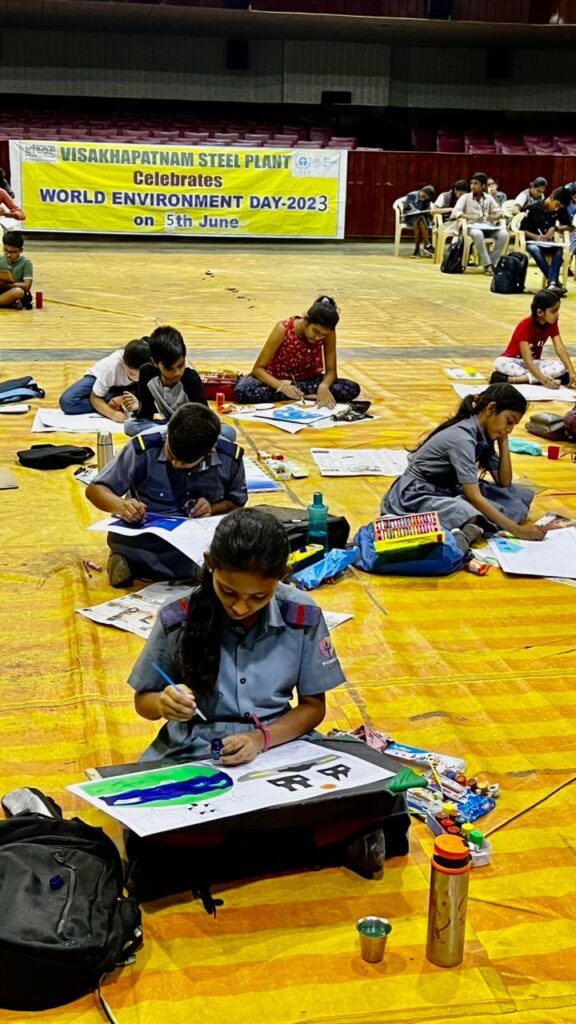 The competitions were coordinated by the Environment Management Department of RINL.