Last straw on a Camel's back: Tale of a Kandh Tribal
KISS was founded by eminent educationist, social activist and philanthropist Dr. Achyuta Samanta in 1992-93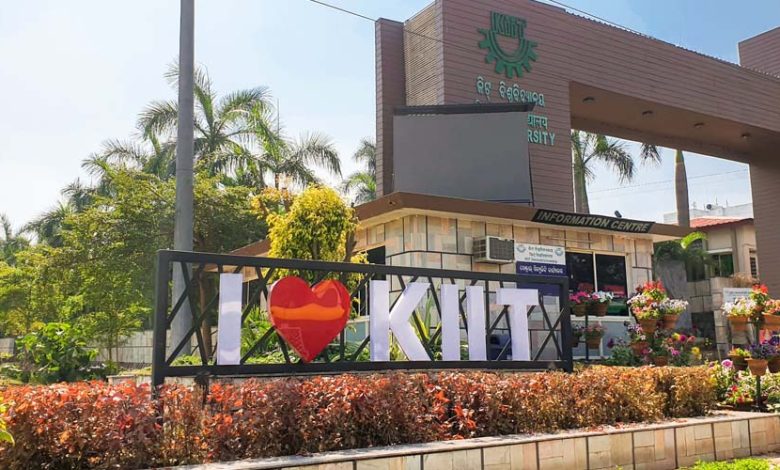 As the metaphoric expression goes, hoping against the last straw for a sinking ship may be the last option. Arabinda Pradhan, an indigenous Kandh tribal boy born to Late Sanetra Pradhan, Father and Sashmita Pradhan, Mother of Mahaguda village under Tikabali Block and Kandhamal District was the younger of the two siblings and was the most favourite child of Sashmita Pradhan.
No one knows what is in store in the destiny of Arabinda. His father's sudden demise by heart attack dealt a severe blow to the family. Mother Sashmita had to bear the brunt of adversity when Arabinda was only one year old. With no source of livelihood, Sashmita toiled as a daily wage earner for the bare subsistence of the two children; although she cherished a big dream which paled into dismay under overwhelming financial hardship.
Amid the adversities which lingered for 4 years, his maternal Uncle and Aunty came to rescue and supported the poverty-stricken family. Her Aunt came to know about Kalinga Institute of Social Sciences (KISS) from the nearest village about the holistic educational model, offering boarding and accommodation with health and well-being absolutely free of cost.
KISS was founded by eminent educationist, social activist and philanthropist Dr. Achyuta Samanta in 1992-93. After more than three decades of glorious journey, Dr. Samanta doesn't require an introduction. From negotiating through arduous early years today he has become a great rallying point for people at home and abroad.
KISS stands out like a signature symbol of Dr. Samanta's tenacity and determination. Currently, he is a Member of Indian Parliament, Lok Sabha. Besides education and tribal upliftment, healthcare and rural development, he has contributed immensely to art, culture, literature, film, media, society and national integration. His contribution to the field of sports requires a huge canvass to list its rise and expanses, right from the grassroots to the international victory podiums. The enormity of the man can hardly be elaborated within the concise space of admiration on papers.
Besides KISS, he also founded Kalinga Institute of Industrial Technology (KIIT), and both educational institutions have achieved global repute and recognition. KIIT is an Institution of Eminence and one of the most prominent universities in India and globe for professional education having more than 30,000 students from all over India and 65 other countries. KISS is a home for 60,000 indigenous children all absolutely free. After proper inquiry and being convinced of the credibility and reputation of the largest university for indigenous children, Shantilata (aunt of Arabinda) tried for admission of both the siblings, but successfully admitted one child. She pursued her effort in getting an opportunity in the next academic year which by God's grace materialised and Arabinda finally stepped into the first ladder of his career as Class one at KISS. The little boy who was roaming on circuitous roads in the jungle and talking the colloquial languages of tribals found it hard to cope with the disciplines and academic rigors at KISS. He fondly remembered his mother's love and care, but his strong will and determination to pursue studies helped him to gradually attune and reorient to the prevailing systems and practices in the campus to a great extent making his life easier.
Meantime, Aurabinda was overwhelmed with grief as he learned of his mother's eviction from the house due to some family issues. The unfortunate incident brought him to tears and he felt nostalgic. Innocent and mild-mannered Aurabinda has nurtured a dream to become a Police Officer and was committed to his goal. He was bright in his studies and got accustomed to the campus rules and regulations which empower indigenous students through its unique curriculum and extra c-curricular activities.
Arabinda is marching ahead in his journey with all commitment and determination to achieve his goal. The blessing of his mother, uncle, and aunt, teachers and mentors, and above all blessing of the Founder of KISS Dr. Achyuta Samanata is a great source of inspiration. He is deeply indebted to the KISS authorities who have anchored and supported in mitigating poverty and hunger through a platform that ensured quality education. Aurobindo Salutes to KISS for giving credence and catapulting him to a new horizon.