Leading Businesses Rally To Make India World Leader In Electric Mobility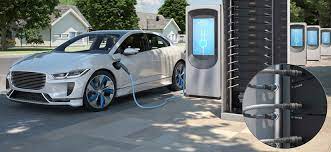 Investing in an energy transition in mobility will be crucial for India's ambitions to reduce emissions, ensure energy security and become a global industry leader. The World Business Council for Sustainable Development (WBCSD) and it's REmobility coalition, today launched a report providing policy recommendations to accelerate India's transition to electric mobility. More than 30 businesses from India's electric vehicle (EV) value chain contributed to the report. Together, they have outlined a policy framework that reinforces the adoption of EVs across commercial fleets and increases investments in charging infrastructure.
Thomas Deloison, Director, Mobility at WBCSD said: " The WBCSD REmobility coalition in India represents forward-looking businesses with 10 billion kilometers of annual mobility demand – that are all looking to move to sustainable mobility options. This report draws on their early implementation experience to suggest improvements to India's EV promotion policies. The policy paper follows important capacity-building material developed by businesses under the coalition, notably the India EV Adoption Guide and the documentation of India's first all-electric car ride-hailing company."
To manage a swift and smooth transition, the country needs a holistic policy approach that supports the development of new energy infrastructure, preserves and creates jobs and fosters demand to accelerate technology adoption and capture economic opportunities.
Nitin Prasad, Chairman of Shell companies in India said: "We must work together as businesses, governments and society as a whole to limit global temperature rise to 1.5 °C. Electrified vehicles will play a critical role in the global mobility decarbonization efforts – and open up economic opportunities in India and worldwide.".
With input from early EV adopting businesses, the new WBCSD report bridges the existing gap between government plans and business actions and aims to initiate a long-lasting public-private collaboration on EV policies. The report outlines eight guiding pathways for policymakers and 18 actionable policy recommendations, in line with the government's vision of encouraging clean kilometers over vehicles.
Chetan Maini, Co-founder and Chairman of SUN Mobility said:  "India is uniquely positioned to lead on energy as a service business models, especially for 'low hanging fruit' applications, such as 2/3 wheelers in the shared mobility and last-mile segments. This approach lowers upfront vehicle costs and charging time, thereby increasing vehicle utilization and driver incomes. Promoting different infrastructure solutions, combined with effective policy implementation is key to accelerating e-mobility."
The report comes at a critical moment, less than a year before the end of the second phase of India's flagship incentive scheme on EV adoption, FAME. While more than two-thirds of the intended scheme duration have passed, a significant portion of the funds remains underutilized. This report suggests how to evolve the FAME scheme to secure a leadership position for India in the global EV transition. It provides inputs on non-FAME fiscal and non-fiscal measures to boost new business models and address challenges linked with early EV adoption.
Kanv Garg, Energy eMobility Lead, EY India said: "Commercial fleet operators in India are now finding EVs as a cost improvement measure, in addition to running their operations sustainably. This 'learning by doing' will further contribute to increased ecosystem collaboration as well as guide the policymakers for EV transition."
Divya Sharma, Executive Director, India, Climate Group  said: "A well-designed and effective policy environment has the potential to accelerate climate action significantly. Business ambition, action and insights on EV adoption and electric mobility are invaluable to help governments design and implement effective policy measures for a cleaner future."
As a next step, WBCSD will advocate for the adoption of the new policy recommendations by governmental bodies in India, especially relevant ministries and departments at the sub-national level. The organization is ready to support ministries and businesses in collaborative efforts to design implementation mechanisms.
Dr.Seema Javed is an Environmentalist, Independent Journalist & Strategic Communicator for Climate Change