L&T Delivers First Two Medical- Grade Oxygen Generation Units To Hospitals In Surat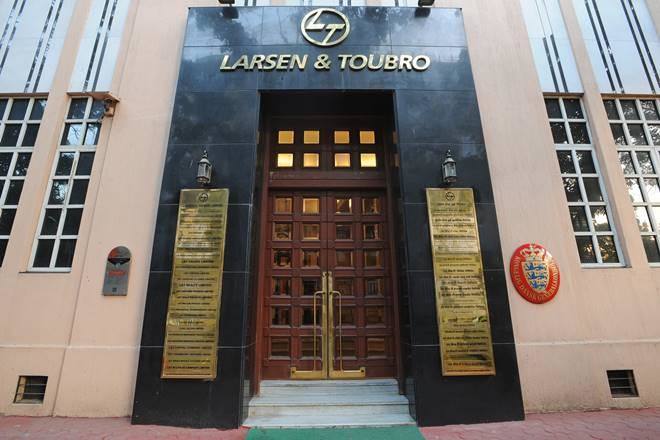 As India continues to grapple with the 'second COVID-19 wave', L&T today delivered the first two oxygen generating units to hospitals in Surat. SMIMER Hospital and the New Civil hospital both received the first of the 22 oxygen generators capable of producing 700 liters/minute of oxygen.
The Oxygen generation plants were dispatched in the presence of MP and Gujarat BJP President, C.R Patil, Kishor Kanani, Minister of State – Health & Family Welfare, Medical Education, Darshana Jardosh, MP (Surat), Banchchanidhi Pani, Commissioner-SMC, Dr. Dhaval Patel, DM & Collector- Surat and Sandip Desai, District BJP President, Zankhanaben Patel, MLA-Choryasi, Mukesh Patel, MLA-Olpad. These units will be handed over to Dr. Ragini Verma, Medical Superintendent, New Civil Hospital and Dr. Vandana Desai, Medical Superintendent, SMIMER Hospital.
Upon arrival of various items from different parts of the globe including locally within India, the 22 Oxygen Generator Units are being manufactured, assembled and tested at L&T's Hazira Manufacturing Complex, before being dispatched to hospitals across India that are facing an acute oxygen shortage. L&T's long-term solution is
expected to meet the medical-grade oxygen demand in the country to serve hospitals for the next 10-15 years.
S.N. Subrahmanyan, CEO & MD L&T said, "More than ever we now recognise the value of bolstering health care systems, not only to save lives during the current health emergency but also to help hospitals to be better prepared to face such emergencies in future. L&T remains steadfast in its commitment to working together with the authorities at a local and national level, to ensure every citizens are supported with the medical infrastructure needed to overcome this pandemic to the extent we can."
Each unit has a Compressor, Air intake vessel, Dryer, Oxygen Generator and Oxygen storage tank with Instrument control that could cater to hospitals or medical facilities totaling over 1,750 beds. The units work on the plug-and-play principle. Once all the constituent parts are fabricated, the compressor allows the air to
reach a particular pressure within a few minutes. The generator then starts pumping oxygen into pipes.
L&T has also supplied 24 ventilators in South Gujarat to immediately alleviate the shortage of medical equipment. The Company has distributed oxygen concentrators to some of its project sites, where labours are residing at the project sites. Arrangements to cope with emergencies with the help of nursing Staff and Medical mobile
unit (MMU) with driver is made available 24×7 at many locations. It has organized for vaccinations of the workmen, either by tying up with local hospitals and health centres or on the strength of their relationship with the local authorities. A high percentage of L&T's workmen across sites have received their first jab.