L&T Mobilises Medical Units To Aid Relief In Flood Hit Raigad & Mahad Districts Of Maharashtra
In the past, L&T has donated to 'CM relief fund' for providing assistance to flood victims in North Bihar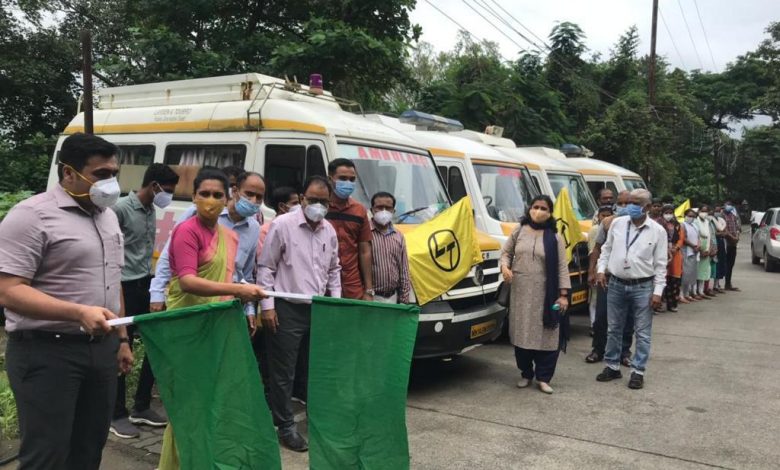 L&T Public Charitable Trust, a part of Larsen & Toubro, India's leading EPC, Hi-Tech Manufacturing and Services conglomerate, has come forward to support the relief efforts in flood-hit areas of Raigad and Mahad districts of Maharashtra.

Responding to an appeal from the Raigad District Collector, L&T Public Charitable Trust (LTPCT) rapidly deployed four mobile medical units in Mahad block to reach out to its 35,000 inhabitants. The disaster response initiative was flagged off by Ms. Nidhi Choudhary, Raigad District Collector and Mr. Dattatray Nawale, SDO.
As per a survey done by the state revenue department, 18,000 families from Mahad and 751 from Poladpur have been affected by flooding and rain related incidents, causing innumerable health hazards for the local community. LTPCT's four mobile medical units with 24 medical personnel is equipped with facilities such as general check-ups, essential medicines, and rapid screening for leptospirosis, dengue, malaria and COVID 19.
Mr. AM Naik, Group Chairman, Larsen & Toubro and Chairman, LTPCT, said: "We are deeply concerned about the health and safety of the communities in flood-stricken areas of Mahad and Raigad, and also for our 800 strong workforce in the region. The people living there have suffered tremendous devastation to both life and property. We hope that our effort to provide medical services will to some extent avert any health hazards that may arise as a result of this catastrophe."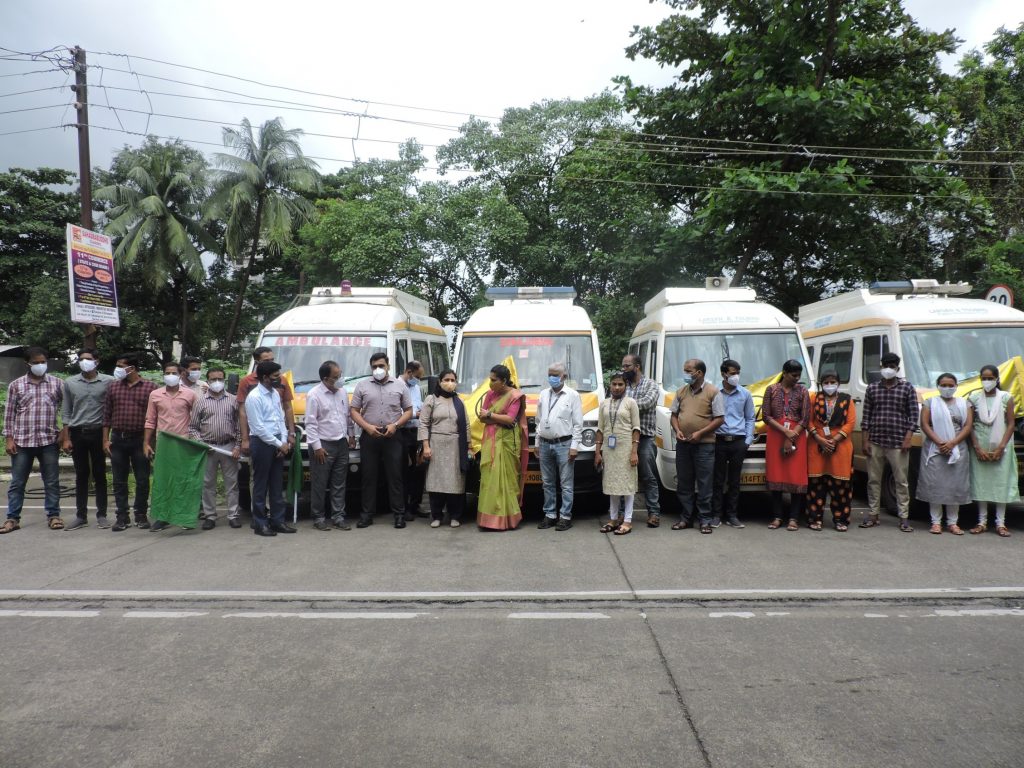 The L&T medical mobile team will provide essential health services for a duration of 8-10 days until the situation resumes normalcy. In the past, L&T has donated to 'CM relief fund' for providing assistance to flood victims in North Bihar.
LTPCT works in the areas of Education, Health, Skill-Building and Water & Sanitation. With each passing year, LTPCT has only grown from strength to
strength, and it is truly encouraging to see its work impacting its beneficiaries.
Over the years, the Trust has always believed in focusing on its guiding principles of enhancing programme quality. Along with strengthening, monitoring, and reviewing, the Trust has been able to deliver result-based programming, as well as building on partnerships through meaningful collaborations with the Government, international partners, bilateral agencies and the not-for-profit sector.