Mahanagar Gas Limited And BEST Come Together With A 'Tez' Way To Refuel
Dedicated CNG dispensing facility at BEST depots for 'MGL Tez' App users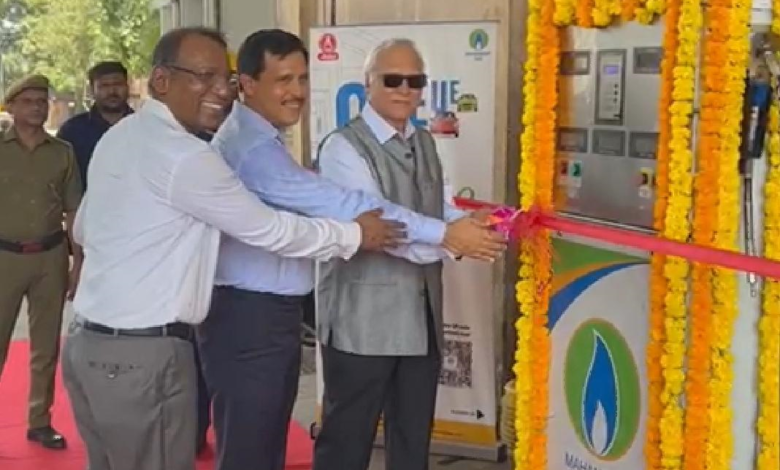 Mahanagar Gas Limited (MGL), one of the largest city gas distribution companies in India, launched 'MGL Tez' at Ghatkopar BEST Bus Depot today, in partnership with Brihanmumbai Electric Supply and Transport (BEST). A dedicated CNG dispenser for 'MGL Tez' users was inaugurated by Shri Lokesh Chandra, General Manager, BEST and MGL's Board Director, Shri Syed Shahnawaz Hussain, as part of the launch. Shri Sanjay Shende, Deputy Managing Director, MGL and Senior officials of Mahanagar Gas Limited and BEST were present on the occasion.
The newly launched mobile application allows users of four-wheeler CNG vehicles to book time slots for refuelling at the CNG facility at BEST bus depot. Available on Google Play Store, 'MGL Tez' App can be used to minimize waiting in long queue by CNG vehicle owners by pre-booking a time slot as per convenience. The depots will have a dedicated CNG dispenser specifically for bookings made through 'MGL Tez'. Users can book time slots between 9.00 AM and 07.00 PM, on any day of the week, get the CNG filled and make the payment digitally.
Currently, this service is available at Goregaon – Oshiwara and Ghatkopar bus depots, with plans to have similar facilities in other 13 bus depots across Mumbai that are managed by BEST.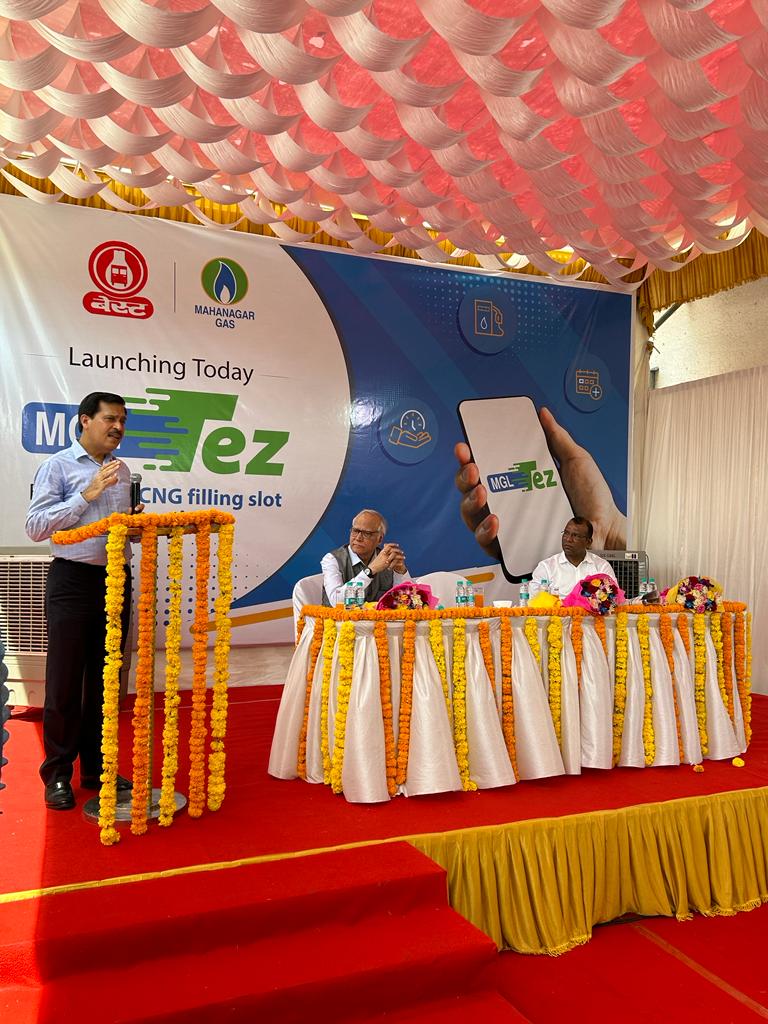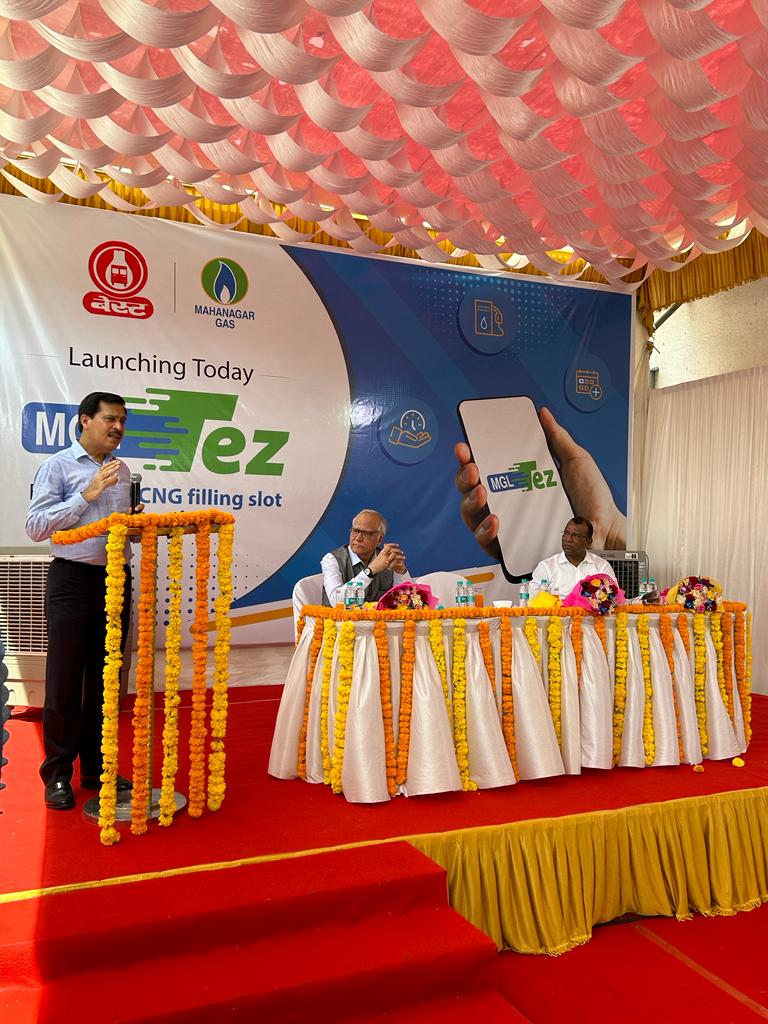 Commenting on the partnership, Shri Lokesh Chandra, General Manager, Brihanmumbai Electric Supply and Transport said, "BEST is pleased to partner with MGL for furthering the green initiative of providing environment-friendly fuel. This initiative will not only make CNG filling convenient for Mumbaikars but will also enable us to further utilize our resources for the benefit of the society."
Commenting on the association, Mr. Sanjay Shende, Deputy Managing Director, Mahanagar Gas Limited said, "We are happy to introduce 'MGL Tez', and launch dedicated CNG dispensing facility in association with BEST. With this initiative, we aim to make CNG filling more convenient for our customers. We intend to roll-out this facility at other 13 bus depots of BEST to facilitate more customers to join us in our endeavour towards a cleaner and greener future."