Mahanagar Gas Limited Launches New Outdoor Campaign
Partners with Maha Mumbai Metro Operation Corporation Limited (MMMOCL)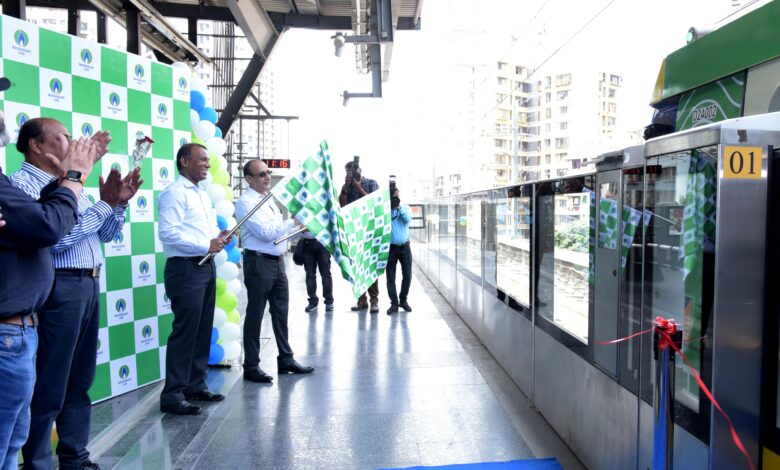 Mahanagar Gas Limited (MGL), one of the largest city gas distribution companies in India, launches its new outdoor branding campaign in association with Maha Mumbai Metro Operation Corporation Limited (MMMOCL). The campaign includes branding through exterior train wrap and interior on Metro Train plying on the newly commissioned Mumbai Metro Line 2A and 7.
Coinciding with the company's Foundation Day on 08 May 2023, the train was flagged-off at Dahanukarwadi Metro Station by Mr. Ashu Shinghal, Managing Director, Mahanagar Gas Limited and Mr. Sanjay Shende, Deputy Managing Director, Mahanagar Gas Limited. The event was attended by other senior management of MGL.
Under the branding campaign, the metro train will be seen with an exterior and interior wrap projecting the brand values of Mahanagar Gas Limited. The exterior branding will wrap across the six coaches of the train, serving as a giant hoarding with high visibility. The internal branding is to create an awareness about benefits of Piped Natural Gas (PNG) and Compressed Natural Gas (CNG) and other customer -friendly features provided by MGL.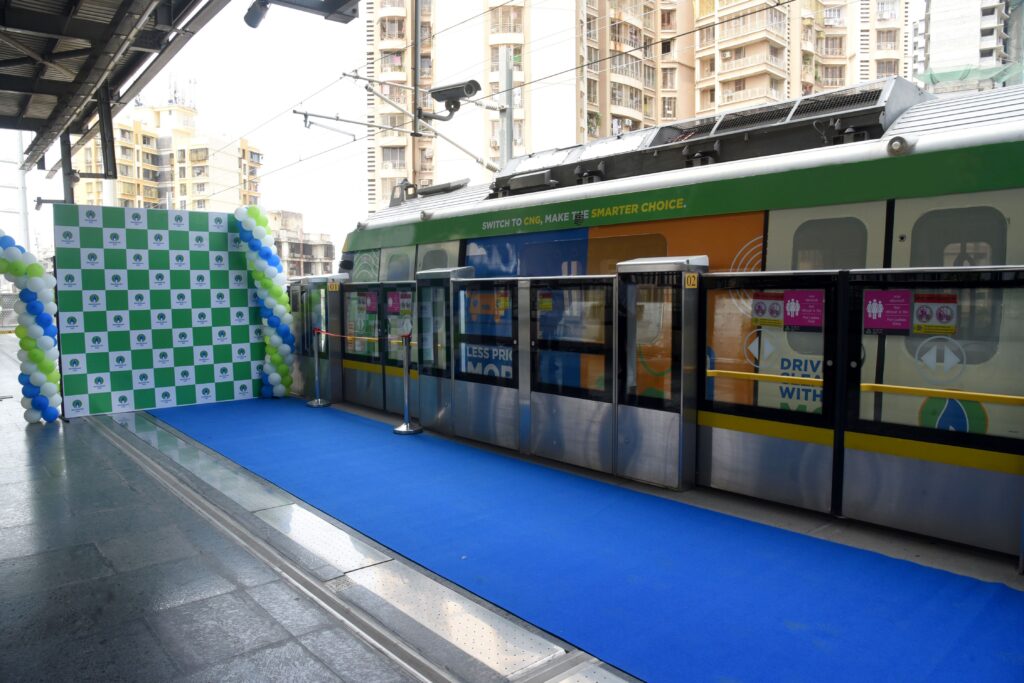 Metro Line 2A is operating between Dahisar (East) to DN Nagar (Andheri West) with a total stretch of 18.6 kms, wherein 9.5 kms between Dahisar (East) and Dahanukarwadi, Kandivali (West) is currently operational. Metro Line 7 will be operating for a total stretch of 16.5 kms between Dahisar (East) to Andheri (East), out of which, 9.75 kms between Dahisar (East) to Aarey Station is currently operational.