Mahanagar Gas Limited Organises Free Eye Check-Up Camp For Auto Rickshaw Drivers
188 auto rickshaw drivers and family members availed this free check-up, thirteen identified for cataract surgery
Mahanagar Gas Limited, one of the largest city gas distribution companies in India, organised a free eye check-up camp for auto rickshaw drivers and their families on 12 January 2023. The camp was organised under Mahanagar Gas Limited's CSR project – MGL Aarogya, in partnership with Sri Shanmukhanada Fine Arts & Sangeetha Sabha.
The camp, which was organised at Regional Transport Office, Andheri (West), witnessed 188 beneficiaries avail free eye-check-up. Out of these, 13 patients have been further identified for cataract surgeries. In addition, 35 dilated evaluations were conducted, 5 retina issues and one glaucoma patient were identified.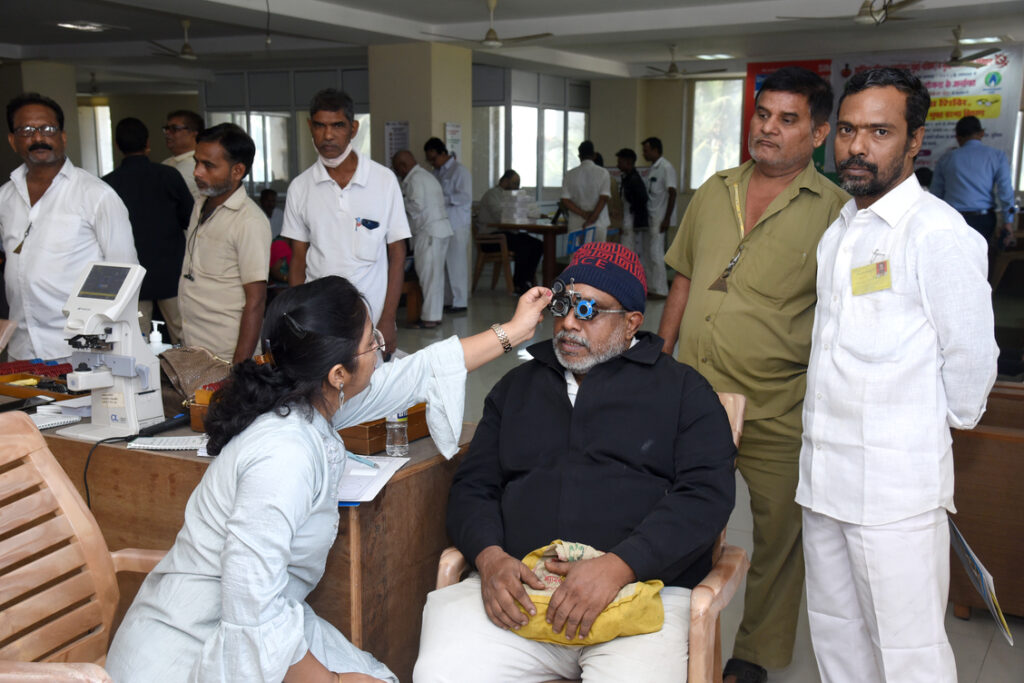 The camp was presided by the CSR team at Mahanagar Gas Limited, and had in attendance Ms. Pallavi Kotawade, the Deputy RTO for Mumbai West; Mr. Gunwant Nikam, Senior Inspector at RTO Mumbai West and Mr. Thampy Kurien, General Secretary of the Autorickshaw Union.
As part of MGL Aarogya, Mahanagar Gas Limited has partnered with Sri Shanmukhanada Fine Arts & Sangeetha Sabha to organise ophthalmic camps that focus on auto and taxi drivers, and their family members. The eye check-up camp at Andheri West is the 10 th such camp in the initiative which began in February 2022 and more such camps are planned in the coming months.
Till date, these camps have resulted in eye check- up of 1365 persons and 290 successfully completed surgeries, of the 400 cataract surgeries that have been planned.