Mahanagar Gas Limited Signs Agreement To Acquire Unison Enviro Private Limited
Opens avenues for growth and geographical expansion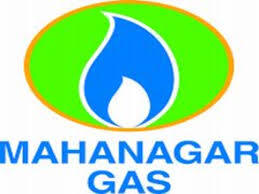 Mahanagar Gas Limited has signed a Share Purchase Agreement (SPA) with Unison Enviro Private Limited (UEPL) and existing shareholders of UEPL (Ashoka Buildcon Ltd. and an investment fund managed by Morgan Stanley India Infrastructure) for acquisition of 100% stake in UEPL. The SPA will be subject to customary approvals from Regulatory Authorities.
This acquisition will enable MGL to expand to newer geographical areas in Maharashtra (Ratnagiri, Latur & Osmanabad) and Karnataka (Chitradurga & Davanagere) thereby providing new avenues for long term growth. The transaction is of strategic importance to MGL and the extended footprint would help the Company to scale its future business development activities across a larger network and customer base.
HDFC Bank Investment Banking was exclusive Transaction Advisor to MGL. Kotak Investment Banking was exclusive Financial Advisor to Ashoka Buildcon Limited and the investment fund managed by Morgan Stanley India Infrastructure on this transaction.
Mr. Ashu Shinghal, Managing Director of Mahanagar Gas Limited, said, "We are delighted to sign the agreement for acquisition of 100% stake in Unison Enviro Private Limited. There is great potential of integrating resources and derive synergies from this acquisition. MGL, with its deep-domain knowledge, strategies for long-term growth and capable workforce, is well equipped to seize the opportunities that lie ahead of it. MGL is strategically poised to leverage new opportunities in the CGD sector, as it continues to expand its areas of operations while providing high quality services to its customers. The acquisition would help MGL expand its network within and beyond Maharashtra and offer its quality services with safety to a broader customer base, thereby contributing towards long term growth of the organisation."
Mr. Ashish Kataria, Director of Ashoka Buildcon Limited and Chairman of Unison Enviro, said, "Ashoka Buildcon has consistently sought growth opportunities that leverage the company's proven project execution skills. In 2016, we identified gas distribution as one such opportunities. Within a short period of time, we gained domain knowledge, won 3 licenses, commissioned these networks and implemented a number of industry leading innovative solutions. We are happy with the way UEPL has scaled-up. We believe this transaction will help UEPL leverage MGL's strengths to realize its full potential. This successful divestment continues to substantiate ABL's full cycle credentials and efficient use of capital to develop, construct, commission, operate and sale of investments." He also appreciated the contribution of employees who have taken this business to its truest potential. He further told about the fulfilment of commitment of delivering value to the Investors.
Mr. Shyamsundar Gurumoorthy, Managing Director of Morgan Stanley India Infrastructure, said "Since our partnership with Ashoka Buildcon Limited and investment in UEPL in 2019 we are delighted we could support ABL and the management team to scale-up UEPL from a pre-revenue platform to one of the fastest-growing sustainable city gas distribution companies in India. We believe UEPL's city gas distribution licenses are attractive with inherent long-term growth potential in its areas of operation. These licenses offer an excellent inorganic growth opportunity and a strategic fit for Mahanagar Gas Limited. This investment is a validation of our thesis to be an early entrant in an emerging infrastructure space, partner with like-minded sponsors and successfully scale-up businesses".