Mahanagar Gas Limited's City Gate Station Commissioned At Savroli
This marks MGL's first CGS in the Raigad district of Maharashtra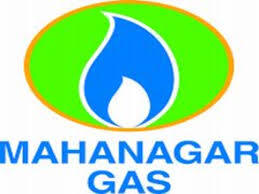 Mahanagar Gas Limited (MGL), one of the largest City Gas Distribution companies in India, augmented its gas distribution network with the commissioning of permanent and high-capacity skid of its fifth City Gate Station (CGS) at Savroli in Khalapur, Raigad district on 16th February, 2023. This marks MGL's first CGS in the Raigad district of Maharashtra.
The CGS in Savroli will provide direct connectivity with GAIL's Dahej- Uran gas transmission pipeline (DUPL) and the National Gas Transmission System. This has enhanced the security of gas supply to MGL's integrated gas supply network thus benefitting MGL's Compressed Natural Gas (CNG) and Piped Natural Gas (PNG) consumers in Khopoli and surrounding areas.
Commenting on the same, Mr. Ashu Shinghal, Managing Director, Mahanagar Gas Limited said, "We are constantly endeavouring to enhance our operations and provide the best services to our consumers. Commissioning of our fifth City Gate Station at Savroli furthers that commitment. Not only will it augment our reach in the network areas, but also add to the direct benefits of our consumers."
"While we celebrate the achievement of setting up our CGS at Savroli and becoming fully operational in Raigad, this is just the first step. We are in midst of efforts to further expand the availability of natural gas in our areas of operation and to commission more CGSs in Raigad to strengthen our distribution network", he added.
Both CNG and PNG consumers in Khopoli and its neighbouring areas are expected to benefit from commissioning of the CGS at Savroli.