Measures Taken To Decongest Major Airports
Delhi and Mumbai Airports have been witnessing heavy passenger movement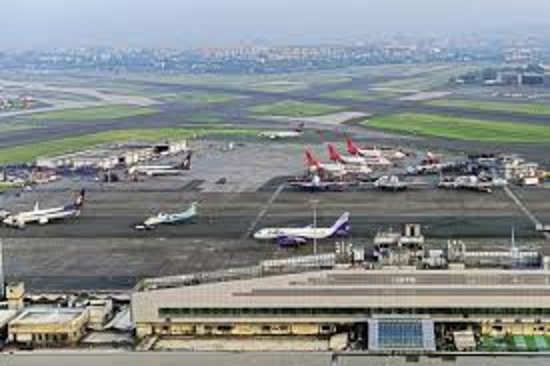 A number of measures/steps have since been taken to decongest the Major Airports including Delhi and Mumbai. These are as follows: –
i. Additional Traffic Marshals have been posted at the departure forecourt to avoid vehicular congestion.
ii. Board displaying least waiting time along with the entry gate number has been put up at vantage points to guide passengers in advance.
iii. Display boards have been installed at entry gates providing real time data regarding waiting time. The information on the same is also being shared via social media.
iv. Awareness poster at the entry gate for passengers to be ready with Air ticket/ Boarding pass and Identity proof document. Dedicated staff has been deployed at the entry gate to help passengers.
v. Additional entry gates have been opened for passenger entry.
vi. At Delhi Airport new security zone- Zone 0 has been created inside the Terminal 3.
vii. Installation and Commissioning of additional X-ray machines for baggage check to address bottleneck at security points.
viii. At Delhi airport, additional 15 X-BIS machines have been added taking the total number of X-ray machines to 25 in T-3 Domestic and 19 in T-3 International.
ix. Mumbai Airport operator has commissioned a Domestic to Domestic (D2D) transfer facility, cutting down the Minimum Connection Time for transfer of passengers and crew members and add flexibility to the airline operators in planning their flight schedule and rostering of crew members. Three new security lanes have been added at Mumbai airport for reducing waiting time for passengers.
x. Deployment of additional manpower by CISF has been ensured.
xi. Monitoring through CCTV & Command Centre.
xii. Use of Count Meter for Crowd Management.
xiii. Airport operators have been advised to re-balance peak hour traffic between terminals by shifting slots to optimise flights during peak hours.
xiv. Airlines have been advised to deploy sufficient manpower at all check-in/baggage drop counters.
xv. Incoming international passengers are encouraged to fill the Disembarkation cards on board. Manpower is being deployed by airport operators at disembarkation points to assist passengers to fill the form.
xvi. Air travelers are encouraged to use DigiYatra, a Biometric Enabled Seamless Travel experience based on Facial Recognition Technology. Inflight announcement to encourage usage of Digi Yatra platform are being made.
xvii. 2D Bar code scanner has been installed at all the Entry Gates to facilitate automated entry.
xviii. Airlines have been advised to have full compliance to Barcode on tickets issued, to help easy flow of passengers at entry/security gates.
xix. Monitoring on daily basis at level of airport operators, airlines and Ministry of Civil Aviation for ensuring compliance of mitigation measures.
All these measures are implemented with the utmost consideration for maintaining airport security.
DGCA has laid down air safety norms for safe operation of aircraft which is revised as and when required, based on the Standard and Recommended Practise's (SARPs) laid down by International Civil Aviation Organisation (ICAO). Airline Operators are required to adhere to the amended regulations to ensure continuity of their approvals.
This information was given by the Minister of State in the Ministry of Civil Aviation Gen. (Dr) V. K.Singh (Retd) in a written reply to a question in Lok Sabha on Thursday.