MGL Creates Dedicated Kiosk At CGD Pavilion In India Energy Week 2023
India Energy Week is aimed to showcase India's rising dexterity as an energy transition centre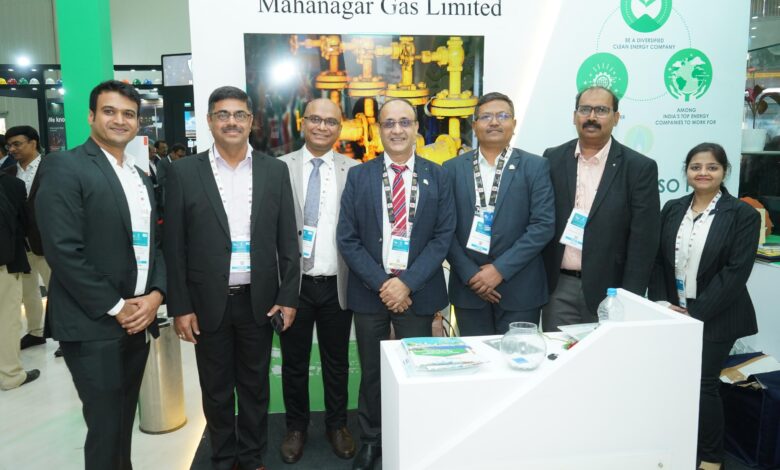 Mahanagar Gas Limited (MGL), one of the largest city gas distribution companies in India, participated in India Energy Week 2023 held in Bengaluru, India from 06 February to 08 February 2023. MGL had its dedicated kiosk at the CGD Pavilion.
The entire leadership team of MGL, including Mr. Ashu Shinghal, Managing Director, Mr. Sanjay Shende, Deputy Managing Director along with Mr. Rajesh Patel, Chief Financial Officer were present at the pavilion.
India Energy Week (IEW) is aimed to showcase India's rising dexterity as an energy transition centre. The event brings together leaders from the traditional and non-traditional energy industry, governments, and academia to discuss the challenges and opportunities of India's energy in future. IEW witnessed the presence of more than 30 ministers from across the world. Over 30,000 delegates, 650 exhibitors and 500 speakers. The event was inaugurated by Honourable Prime Minister of India Shri Narendra Modi.
Commenting on MGL's participation in India Energy Week, Mr. Ashu Shinghal, Managing Director, Mahanagar Gas Limited said, "It is good to have a platform like India Energy Week, as it creates a melting pot of the best brains across the globe that come together and address the universal issue and challenge with regard to 'ENERGY'. We are happy to participate in this high-octane event and showcase our initiatives for a greener future at the CGD Pavilion. In addition, we, as MGL, have an excellent opportunity to engage with our peers and debate and deliberate on business operations, strategies, and industry best practices."
"Our interactions with our peers from energy sector in the country and from across the world has been enriching. With conscious attempts to align global energy ambitions with more sustainable and greener means, we can see a window of dialogue opening for PNG and CNG amidst the transition to net-zero emissions by 2070," He added.
This international conference, in line with the Union Budget 2023, aims to exchange strategies, innovations and technology to get closer to net-zero. MGL joins major CGDs (City Gas Distribution companies) to participate as an exhibitor.