Ministry Of Petroleum And Natural Gas Organizes Webinar On Ease Of Living
Outgoing Chief Economic Adviser to Government of India upholds the role of PMUY amongst underprivileged population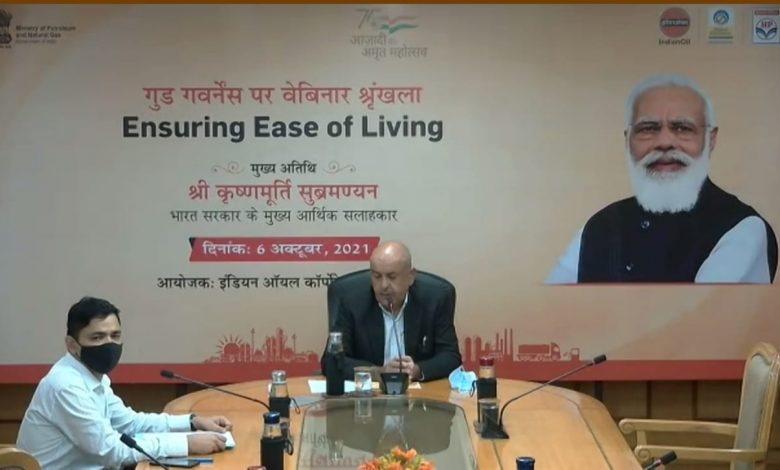 Ministry of Petroleum and Natural Gas (MoPNG) organised a webinar on & Ease of Living as a part of webinar series on Good Governance. Mr. Krishnamurthy Subramanian, the outgoing Chief Economic Adviser to Government of India was the chief guest of the event while Mr. Tarun Kapoor, Secretary MoPNG, delivered the welcome address.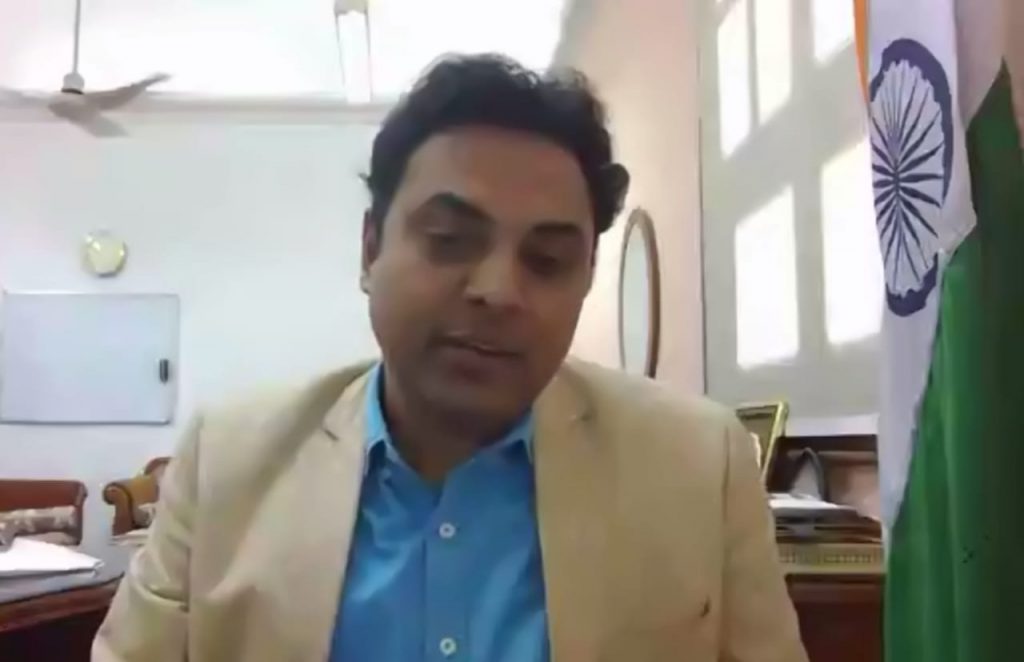 Setting the tone for the webinar, Mr. Tarun Kapoor, Secretary, MoPNG enumerated the policy changes in the fuel retailing and LPG distribution that have ensured easy energy access to various strata of society. He said, "We have introduced various initiatives such as PAHAL, Pradhan Mantri Ujjwala Yojana, LPG portability, to name a few. We also periodically review the processes for getting a new LPG connection or a refill and introduce digital
solutions accordingly. Similarly, at Retail Outlets, a customer can avail a fuel of their choice – be it CNG, EV charging or bio-fuel."
Clean cooking fuel being one of the indicators in Bare Necessities Index, access to LPG is being monitored for economic development of the nation. Appreciating the reforms in the energy sector, Mr. Krishnamurthy Subramanian, the outgoing Chief Economic Adviser to Government of India said, "To ensure Ease of Living, underprivileged citizens must have access to necessities. The energy sector has brought in various policy reforms to cater to all energy needs. With focus on 'AatmaNirbhar Bharat', we are hopeful of enhanced income for the underprivileged that will help them access necessities such as healthcare, education, and energy for inclusive social & economic growth of the country."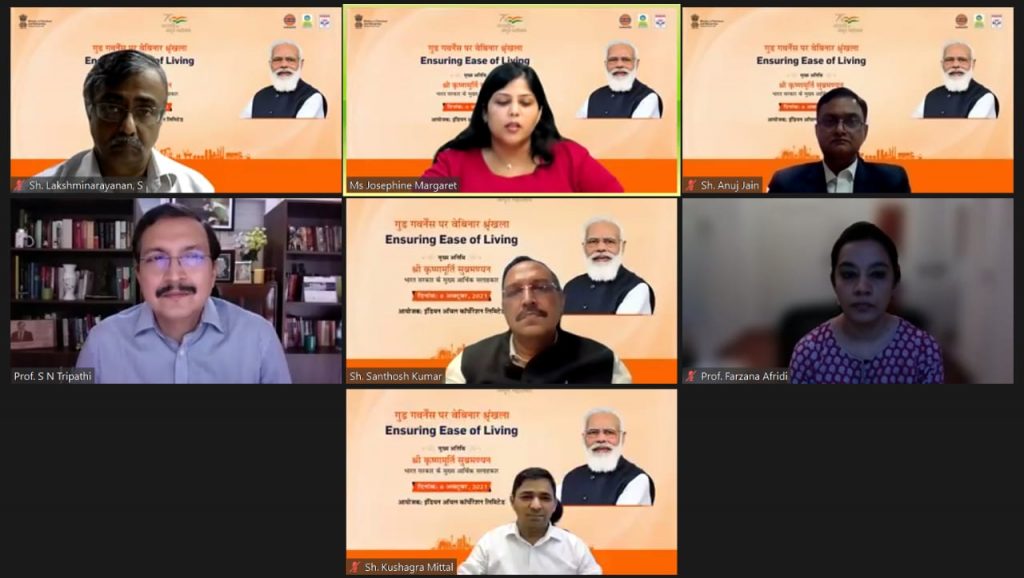 The webinar also had a panel discussion by academicians Professor SN Tripathi, IIT Kanpur; Mr. Ajay Shankar, Distinguished Fellow (TERI); and Professor Farzana Afridi, Indian Statistical Institute. The panelists lauded the effort of MoP&NG for the effective implementation of the PAHAL scheme and hailed PMUY as a social investment scheme. They highlighted their research and surveys about PMUY and shared their findings on how it has bettered the lives of rural women by improving their health and giving them time to engage in financially fruitful activities.
Mr. Kushagra Mittal, Deputy Secretary (LPG), MoPNG, discussed the challenges faced in the PMUY journey. He also shared how at every step, the documentation requirement for getting a new gas connection was eased to ensure LPG is accessible to all.
The webinar concluded with sharing of experiences by senior executives from Oil Marketing Companies on how reforms have led to accountability, enhanced competition, improved service levels and reduction in customer grievances. Mr. Anuj Kumar Jain, Executive Director (LPG), HPCL; Mr. Santosh Kumar, Executive Director (LPG), BPCL; and Mr. Lakshminarayan, CGM (LPG- Sales), IndianOil, participated in the panel discussion.