Mission Shakti : Varanasi Resident Educating Children Engaged In Begging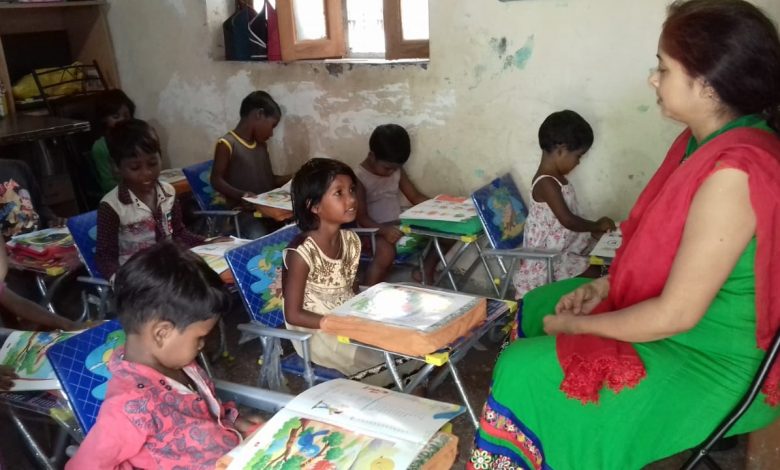 Mission Shakti warrior, Pratibha Singh, a native of Varanasi, has opened a small school in her house and besides educating these children she is also providing them mid-day meal.
Till now, she has educated as many as 118 children and has also got them enrolled into convent schools. Besides this, Pratibha is also assisting needy women and youths in getting employment and thus connecting them to the mainstream of society.
"For the past seven years, I have been working to shape the future of such children. Seeing an increase in the children engaged in begging in the surrounding areas, I opened a school in my house and seeing my efforts, other people also came forward to assist me and associated with me," said Pratibha.
Along with this, Pratibha also met their parents who generally live in slums and are involved in doing odd jobs. "They are generally hesitant in meeting people and mixing up with the society. Initially, it was very tough to explain to them but later, they understood the importance of education and agreed to send their children to my school."
Other states should also take inspiration from chief minister Yogi Adityanath's campaign to stop child labour and begging. Besides, the action against those involved in forcibly engaging children in begging will also curb this evil custom, said Pratibha.