MoS Steel Visits Rashtriya Ispat Nigam Limited
Steel Officers' Association discusses all its demands with the Minister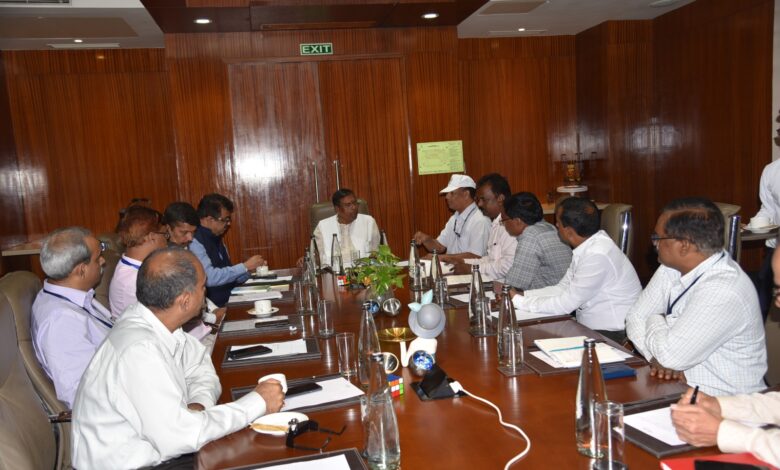 Union Minister of State for Steel, Shri Faggan Singh Kulaste, in the presence of the top management of Rashtriya Ispat Nigam Limited (RINL) and core committee of the Steel Officers' Association (SEA) met and discussed the problems of Visakhapatnam steel and pending issues related to officials of the Steel PSU.
They fervently requested the Minister to permit Steel Authority of India Limited (SAIL), to provide necessary resources to run Visakha Steel Plant (VSP) or Rashtriya Ispat Nigam Limited (RINL) to function at full production capacity.
In the last three years, officers have not been and many posts are vacant. They told the minister that there is no career growth in RINL whereas juniors to officers at RINL, have been promoted as CMDs and directors in other PSUs. they urged that the promotion policy at RINL should be cleared immediately.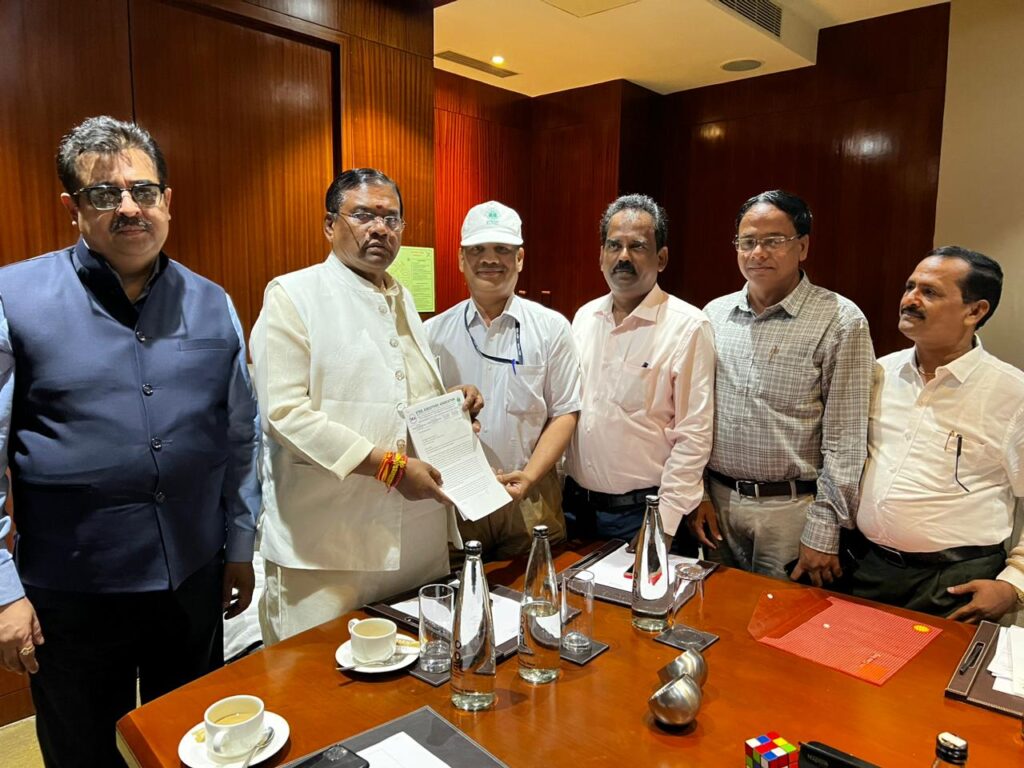 They told the minister that if Rs. 11 crores is said to be a financial burden on the Steel PSU,what is the real truth behind this as the the Navaratna company, stands tall with a turnover of Rs. 23,000 crores.
They apprised the Minister that it was unfair to stop the promotion of officers since years together. The minister then asked the top management of RINL for an explanation on this issue. The top management responded that this would be sorted out soon.
Officials apprised the Minister that Performance Related Pay (PRP) for profit making years to be given to the officials for the year 2021-22, the PRP was not given even after the year 2023.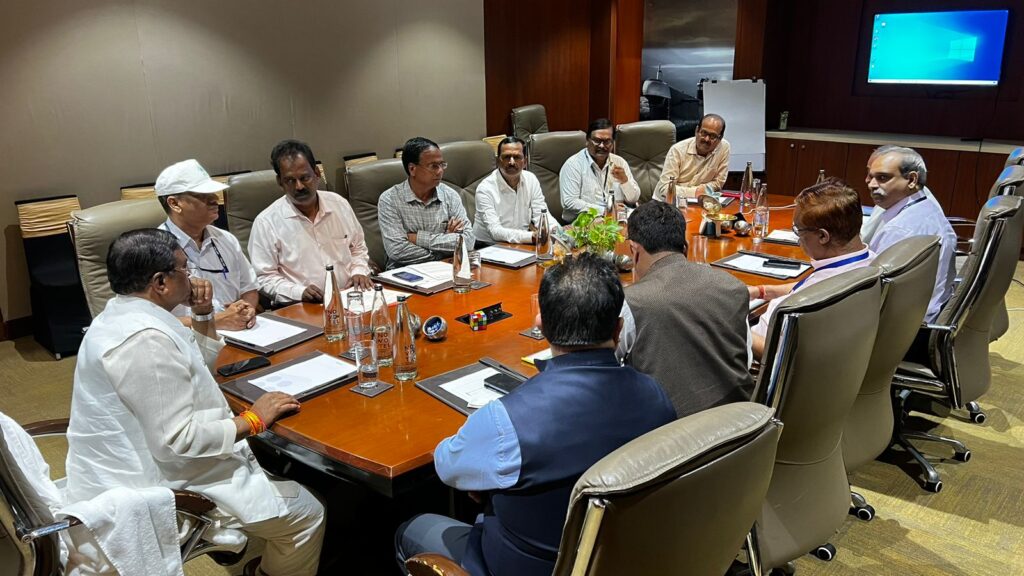 RINL was separated from Steel Authority of India Limited (SAIL) in the year 1982. It was sheer due to lack of mines with RINL, that the Steel PSU has reached this state. Had it been merged back again with Steel Authority of India Limited (SAIL), RINL will also have made profits and its books would have stood in green zone by now.
This re-merger would have helped to meet the production target of 300 million tonnes of steel by 2030 to meet the growing demand in this sector and would have accelerated an increase of 20 million tonnes of capacity in RINL, which would have by now created thousands of jobs and for the youth of the country. They appealed to the Minister of Steel that it would contribute to the development of the country.