MP GVL Narasimha Rao Writes To Union Steel Minister For Supply Of Iron Ore From Chhattisgarh To RINL
MP GVL mentions that it RINL should be given a preferential treatment and not negative discrimination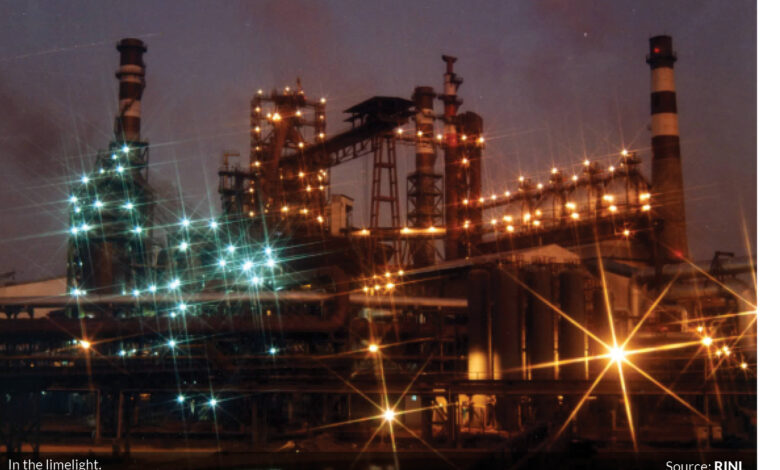 In a letter to Union Minister for Steel Shri Jyotiraditya Scinda, BJP's Rajya Sabha Member of Parliament requested that supply of iron ore to Rashtriya Ispat Nigam Limited (RINL), Visakhapatnam from NMDC's Bacheli and Kirandol mines in Chhattisgarh must be restored at the earliest.
Stating that the RINL is the largest industrial enterprise in Andhra Pradesh and its performance has a significant effect on the industrial economy of Andhra Pradesh, MP GVL Narasimha Rao mentioned that the RINL's performance impacts livelihoods of lakhs of families in and around Visakhapatnam.
MP GVL thanked the Steel Minister for providing some relief earlier to the RINL in the form of working capital from banks based on his requests and parliamentary interventions earlier.
MP GVL highlighted the problem being faced by the RINL regarding supply of iron ore from NMDC Limited, another Central public sector enterprise under the Steel Ministry. He stated that since RINL's inception, NMDC has been supplying iron ore fines, lump and sized ore from Bailadilla (Bacheli and Kirandol) mines in Chhattisgarh to RINL till a few months ago. These are the nearest and best quality iron ore mines at a distance of 560 kms from Visakhapatnam, GVL stated.
As most of the iron ore from Bacheli and Kirandol mines is being supplied to private steel producers, NMDC has now asked RINL to receive most of its iron ore requirements from its mines in Karnataka which is more than 900 km away from Visakhapatnam resulting in an additional expenditure of around Rs.800 per ton on account of transportation, GVL mentioned in the letter.
Sounding an alarm, MP GVL stated that at present, RINL is running with only four days stock of iron ore, while the plant requires a minimum 10 days of stock even to operate two blast furnaces and 15 days of stock to operate three blast furnaces.
As both the RINL and NMDC are under the administrative ambit of the Ministry of Steel, MP GVL Narasimha Rao urged Shri Scindia to intervene and suggest to NMDC to resume supply of iron ore from Bacheli and Kirandol mines in Chhattisgarh.
As a Central Public Sector Undertaking (CPSU), the RINL deserves preferential treatment by NMDC, another CPSU and not negative discrimination in comparison to private steel producers, MP GVL observed.