N.S. Tomar Calls Upon Agriculture Community To Prepare For Climate Resilient Agriculture
The three day event saw participation by over 20,000 farmers, besides other key stakeholders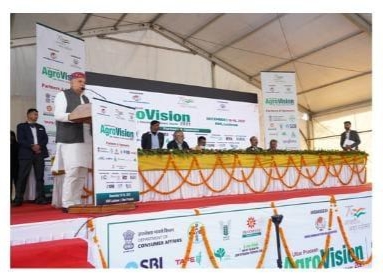 Addressing the concluding function of the three day long grand event at Lucknow, AgroVision 2021, union agriculture minister, Shri Narendra Singh Tomar called upon the agriculture community to prepare for climate smart agriculture by adopting sustainable practices. Mr. Tomar highlighted the agri potential of the state and lauded its performance.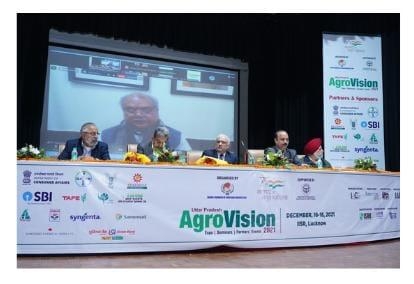 Earlier, inaugurating the event, state agriculture minister, Shri Surya Pratap Shahi invited the industry to invest and partner in the progress of the state towards empowering the farmers. The three day event was participated by over 20,000 farmers, besides other key stakeholders.
The State APC, Mr. Alok Sinha, Ambassador C Rajasekhar, ACS Agri, Mr. Devesh Chaturvedi, Agriculture Commisisoner of India, Dr. SK Malhotra, MD Bayer CropScience, Mr. D Narain, CEO, DCM Shriram, Mr. RL Tamak, MD, Prathista Industries, Dr. Sairam, Chairman, Dhanuka Group, Sh. RG Agarwal, ED, World Trade Centre, Ms. Khairul Nisa, among others joined and addressed the event. Several MoUs were also signed, including ICFA and WTC, and Prathista Industries among others.