NCL Concludes ICOMS 2022 With An Emphasis On "Green is the New Black"
NCL will Attain Assigned Goals synergistically in the current fiscal: CMD NCL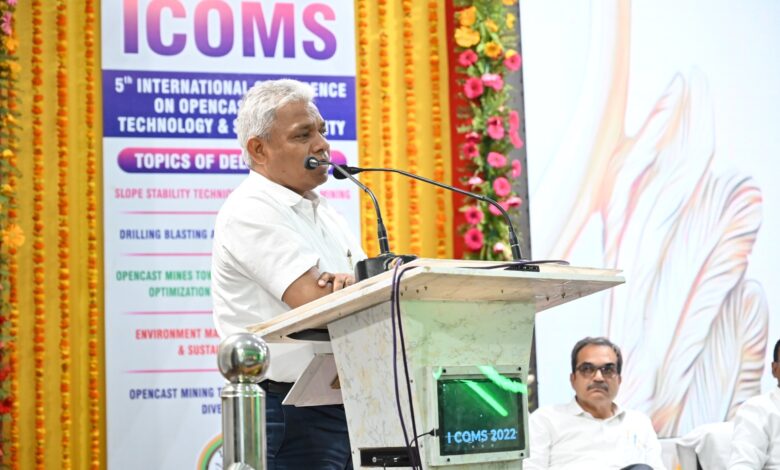 On Tuesday, The 5th edition of the International Conference on Open Cast Mining and Sustainability concluded in NCL. A total of 80 Research Papers were received at the conference on vivid mining topics and 36 papers were presented including international Papers from Australia, Scotland, and USA .
The papers majorly based on the topics related to Opencast Mines towards a new energy Paradigm, Environment Management, Conservation & Sustainable Solutions for Opencast Mines, Opencast Mining towards Optimization and Diversification.
In the Conference, the prominent persona of the mining sector and academicians advocated for enhancing efficiency and ensuring sustainability through digitization as well as integration of Man, Machinery, and Material, coined 3 Zero concepts (Zero harm, Zero loss, and Zero waste ) responding to a carbon-neutral economy and exhorted for adaptability, agility, and alignment for attaining Environmental, Social and Governance goals .
A total of 51 organizations showcased their innovative Products and services aligned with the Mining sector in the exhibition. The Conference also held a special session for exhibitors in which 12 multinational giants presented the new age product and technology for coal mining. The solution aims to improve production and productivity with digitalization and safety promoting holistic sustainable mining.
Addressing the valedictory session of the conference, CMD NCL Shri Bhola Singh Praised the Researchers for their hard work and called on to implement viable recommendations with a quick problem-solving approach.
He appreciated Team NCL for their stellar performance in 2022-23. Calling the year 2023-24 a more challenging one, he exhorted for concerted & synergetic efforts for attaining the assigned goals. He also congratulated the organizers of ICOMS for making it a huge success.
Director (Technical/Operations), NCL Dr. Anindya Sinha during his speech said that Coal Mining is witnessing a drastic change from manual based to fully digitized based and automated coal Mining will be the future.
While addressing the conference in the valedictory session, Director (Personnel) Shri Manish Kumar said that ICOMS will bring laurels for NCL and CIL in the upcoming future. He thanked all stakeholders for their contribution to making ICOMS a fruitful event.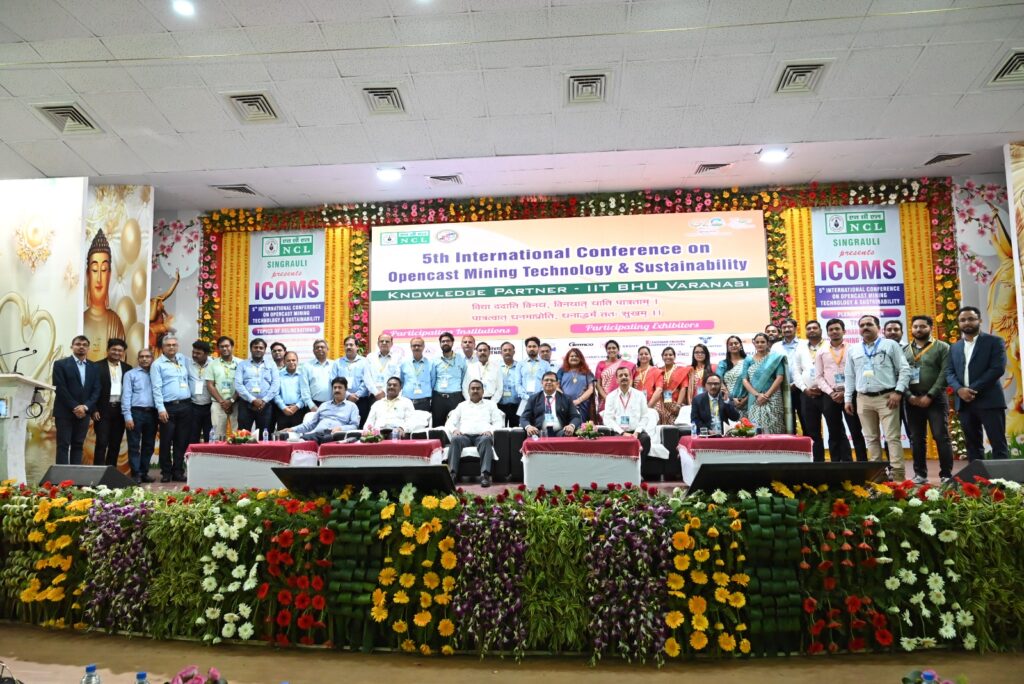 In the event, Director (Finance) Shri Rajneesh Naraian termed the conference a true example of industry-academia collaboration and highlighted that the conference will pave the path for cost efficiency in mining.
On this occasion, Director (Technical/Project & Planning) Shri Jitendra Malik said that Technical intervention is transforming coal from a traditional energy source to a sustainable clean energy source.
Speaking from the podium, Professor Sh. S S Rai said that such a type of conference is capable of bridging the gap between academic & industrial practices. More & more academicians should join such conferences to know the problem of industry empirically.
Shri Satish Jha, Shri Bhartendu Kumar, and Shri P D Rathi were the Conveners of the conference. During the Valedictory session CMD and FDs NCL, HODs/ Area GMs, Mining professionals, academicians, Exhibitors, and all the delegates remain present.