NCL Culminates Target Of OB Removal 37 Days Ahead Of FY Ending
Miniratna has achieved the incredible figure of 411.11 Million Cubic Meters of OB Removal 37 days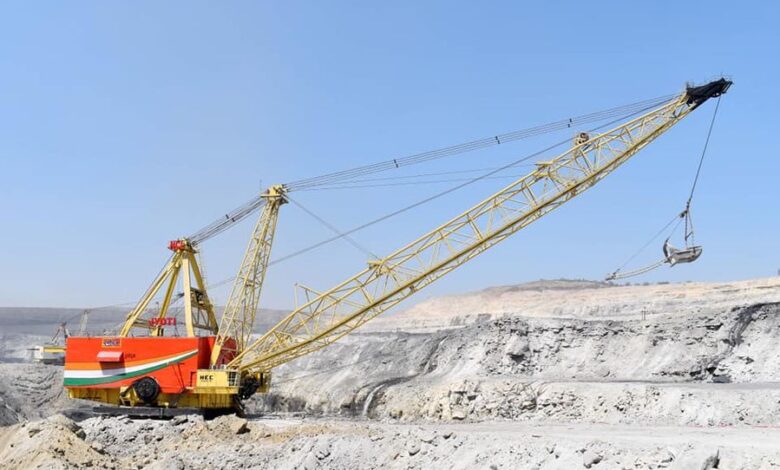 Northern Coalfields Limited, one of the flagship subsidiaries of Coal India Limited has set a new standard in the history of Coal India and excelled the target of 410 Million CuM OB removal for the fiscal year 2022-23 before the scheduled time.
Miniratna has achieved the incredible figure of 411.11 Million Cubic Meters of OB Removal 37 days ahead of the fiscal year ending with a whopping 28.03% growth. NCL operates 10 Open Cast Mines in the Singrauli and Sonbhadra districts of MP and UP respectively. A huge amount of Over Burden is required to be removed every year for coal production. OB is the rock material that needs to be removed for the exposure and faster extraction of Coal.
This achievement is noteworthy for the company for the production of coal in a sustained way before the assigned time period. This stellar performance paves the way for NCL's remarkable contribution in upcoming years in the 1BT Coal Production Plan of Coal India Limited in order to minimize Coal imports and save the exchequer in terms of foreign exchange.
On this grand performance, CMD NCL Shri Bhola Singh and FDs congratulated the NCL employees and dedicated this remarkable achievement to the positive outlook, strong will, concerted efforts, and sense of duty of the Team NCL.
It is well known that the company has already surpassed its previous year's Production of OB removal i.e. 362.65 Million CuM as well as also broken the one-day records in OB removal five times in January 2023.
To date, NCL has produced 117.16 MT of Coal with an impressive growth of 9.03 % and dispatched 120.28 MT of Coal clocking 7.38 % growth respectively against the annual target of 122 MT.
NCL is the only subsidiary of Coal India Limited that has surpassed the mega figure of 400 Million Cubic Meters of Over Burden. NCL mines have world-class production and dispatch infrastructure in their mines with more than 1100 modern tech-enabled HEMMs and the Country's Biggest Dragline Fleet. Also, the company is investing heavily in infra development, mine digitization, and employee training & development.