NCL Gets Overall Best Company Of The Year Award
PSU Conferred with 05 ICC PSE EXCELLENCE AWARD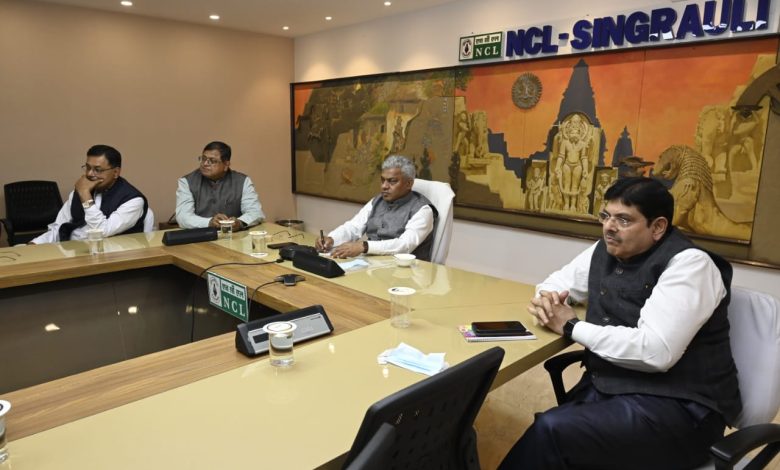 Northern Coalfields Limited (NCL), a Mini Ratna Company of the Government of India, has fetched the 'Overall Best Company of the Year Award' at the 11th ICC PSE Excellence Award. Also, the company has been conferred with 4 other Awards for Operational Performance Excellence, Best CMD for the year, Runner Up in Human Resource management Excellence, and Corporate Social Responsibility & Sustainability.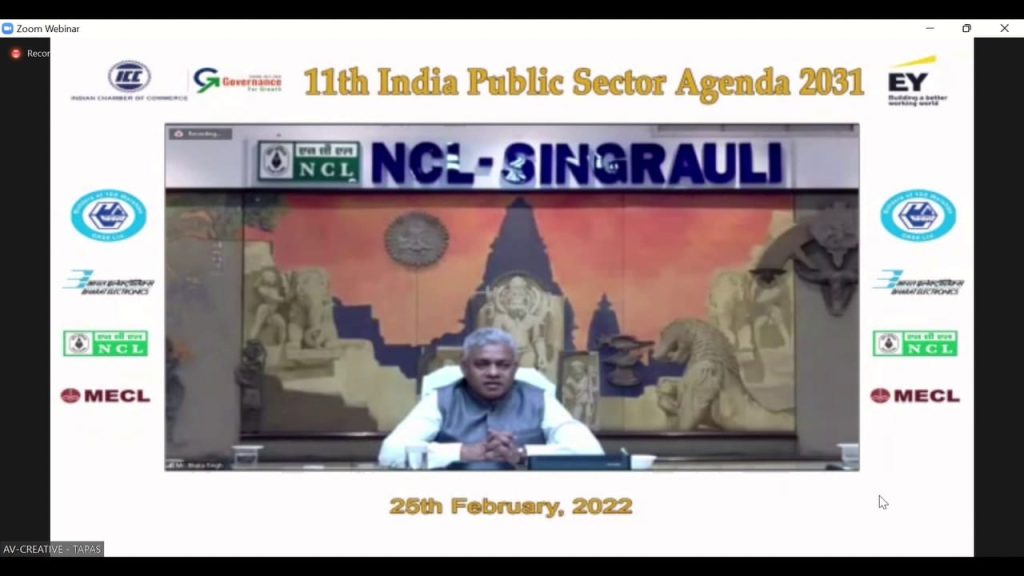 The Indian Chamber of Commerce (ICC), the country's premier industry body, conferred these awards on NCL at the 'PSE Excellence Award' ceremony during the 11th India Public Sector Agenda @ 2031 held virtually on Friday. The Awards in different segments mirrored the NCL's remarkable achievement in the different corporate domains,
CMD NCL Shri Bhola Singh received the awards in virtually organized 11th India Public Sector Agenda @ 2031, conclave focusing on "National Monetization Pipeline of Rs. 6 trillion – Pros & Cons. While speaking in the conclave, CMD NCL, reiterated the company's commitment to eco-friendly, acceptable & sustainable mining in the wake of soaring energy aspirations of the nation with the creation of employment opportunities through robust capital expenditure and fulfilling Corporate Social Commitment. He also emphasized curtailing coal imports and making India self-reliant in the coal sector while assuring the company's contribution to it.
CMD NCL along with Functional Directors have congratulated team NCL for the prestigious awards and exhorted to continue the shine at national & international horizon.
NCL is Singrauli based flagship Coal Indian Arm targeting 126.5 Million Tonnes of Coal Dispatch and 119 MT Coal production in FY 2021-22. The company is cruising well on excellence for Digital India Initiatives like ERP, Mine digitization, Promoting Make in India Initiative by deploying indigenous HEMMs, Various Pro-Employee measures including women empowerment initiative, recognition of special performers as well as Special efforts during COVID, etc.
The company is committed for social sustainability in and around its operational area and has spent about ₹ 616.48 Crore in the last 7 years in the area of Road, Infrastructure, Sports, Water, Skill Development, Education and Health. NCL is sensitive towards the environment and takes all-out efforts during the mining process. The company has planted 2.53 Crore saplings since its inception. In the current fiscal NCL is making a capital investment of ₹ 1640 crores on First Mile Connectivity, Heavy Machinery, Land acquisition, and Green & Sustainable Mining, out of which 1273 crores has been spent till the Q3 with 104% achievement of target till date.