NCL Kickstarts ICOMS 2022
Mechanisation & Digitization is inevitable for Mining Sustainability : Pramod Agrawal, CMD, CIL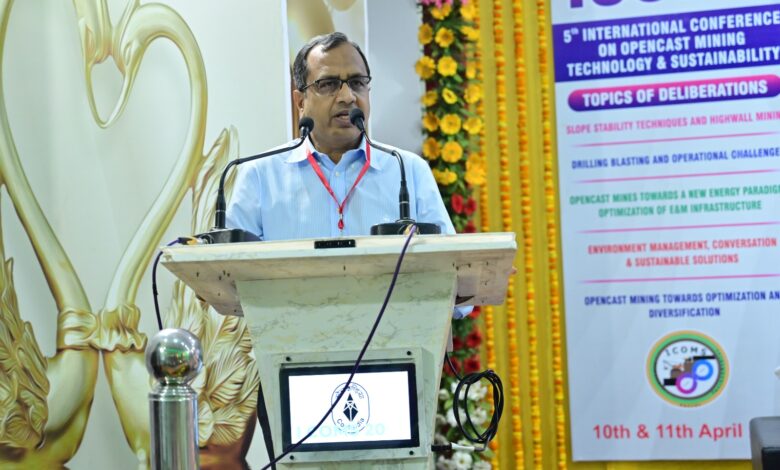 On Monday, Northern Coalfields Limited, a flagship subsidiary of Coal India Limited started the International Conference on Opencast Mining & Sustainability (ICOMS 2022) in association with IIT -BHU, Varanasi from 10th April to 11th April.
Chairman, Coal India Limited Shri Pramod Agrawal, dignified the event as a Chief Guest in 5th ICOMS 2022. While addressing the gathering, he stated that Mechanization and digitization is inevitable for sustainable Mining especially in the era of Mining 4.0. He also said that Digitization would enhance the productivity and also foster the safety and environmental effectiveness parallely reducing the cost of Production.
He appreciated the way ICOMS has been organized and termed this conference a classic example of industry – academia collaboration for inculcating a culture of Research and Development.
He congratulated Team NCL for the previous year's performance with remarkable Growth rate on all parameters. During his address he emphasized on the work being taken by Coal India and its arms for a robust evacuation system.
CMD Shree Bola Singh in his presidential address during ICOMS 2022, stated that Sustainability is the key of Mining Operations and NCL is committed to Environmental Sustainability and Green Mining.
He emphasized upon cost effectiveness, role of digital intervention for organizations in changing business scenarios, effective succession planning as well as Training & Human Capital Enrichment.
Director (BD) – CIL Shree Devashish Nanda, Director CIMFR Dr. Arvind Kumar Mishra, Director Technical/Operation Dr. Anindya Sinha, Director Personnel Shree Manish Kumar, Director Finance Shree Rajneesh Narain, Director Technical /P & P Shree Jitendra Malik, JCC Members, CMOAI Representative and prominent industry experts, Scientists from IIT Kharagpur, IIT BHU and other academicians of the Mining Sector attended the event.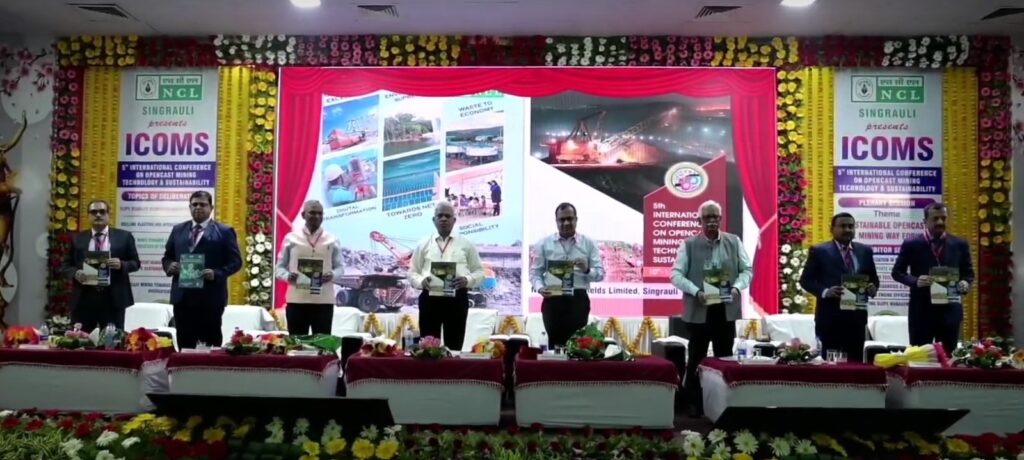 In the conference a souvenir has been unveiled including 80 Research Papers on different aspects of Opencast Mining, roadmap and future challenges .
An Exhibition was also held to showcase Innovative Works of Various Organizations vis-a-vis OEMs, Service Providers, Spare parts Manufacturers, MSMEs. It is hereby noted that ICOMS is the nation's biggest conference on OC mining.