NCL Kickstarts Two-Day HR Conference SHRAM-2021 On Wednesday
World Renowned HR Leaders gathered to brainstorm on 'Industrial Revolution 4.0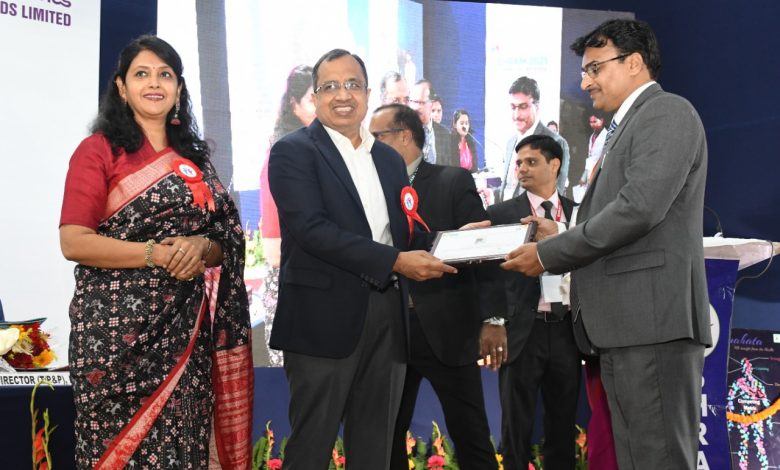 NCL kickstarted the two-days HR Conference SHRAM-2021 on Wednesday. Chief of NCL's holding company Coal India Limited Shri Pramod Agarwal, Inaugurated the two-day grand HR conference (SHRAM-2021) being held at NCL on 17th and 18th November 2021.
During his presidential address at the conference, He emphasized on creating a learning climate in the organizations. He exhorted for the adoption of new technology, automation, and promotion of Artificial Intelligence for excelling operational competencies. Describing human resources as the most valuable component of the enterprise, he said that organizations should always assess the employees' competencies in the backdrop of the shift of business environment and accordingly developmental initiatives must be taken for their potential development as per the need of the hour.
NCL CMD Shri PK Sinha, Director (P&IR), Coal India Shri Vinay Ranjan, Director (Technical/Operations), NCL Dr. Anindya Sinha, Director (Finance & Personnel) Shri R N Dubey, Director (Technical/Project & Planning) Shri S S Sinha, Director (Personnel) of various Subsidiaries of Coal India, General Managers/Heads of all Areas and Units and HR professionals from the nation attended the conference.
International Renowned HR Professionals including Prof. TV Rao, Director (Personnel,) Coal India Limited Shri Vinay Ranjan, Dr. Deepak Deshpande, Professor Nidhi Shukla, Dr. Santosh Bhave, Shri Sanjeev Lahiri delivered lectures on various HR topics relevant to Industrial Revolution:4.0 in the conference on Wednesday.
The Conference also witnessed the presentation of awards to The best Human Resources Managers of various companies with 'Human Resource Excellence Awards' at the conference. The biannual HR magazine 'Anahata' was unveiled by the chief and distinguished guests at the HR Conference (SHRAM-2021).
A special 'HR Knowledge Park' was also modeled in the conference, which was the center of attraction of SHRAM-2021. The park pictured different phases of the Industrial Revolution and Best HR practices with their adoption in NCL through different models.
A two-day Grand HR Conference (SHRAM-2021) is being held at NCL, Singrauli (MP), and witnessing attendance from national HR experts, Speakers, and motivational speakers.