NCOA Appeals To Government To Remove Discrimination In Taxation For CPSUs Employees
NCOA also appealed for strategic merger of RINL, SAIL, NMDC, MECON and MOIL for sustainability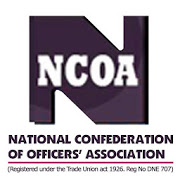 National General Council (NGC) of National Confederation of Officers Association (NCOA) representing (below board level) executives of Central Public Sector Undertakings (CPSU) held on 3rd & 4th Sept. 2022 at Goa, wherein several matters related to CPSU's were deliberated in details by representatives of Associations of respective CPSUs.
While NGC praised Government's initiative to strengthen BSNL & MTNL, its also expressed dissatisfaction over Privatization & Closure Policy. NGC also impressed for implementation of 2nd & 3rd PRC (pay revision) in left over CPSEs, greatly needed to motivate the employees.
NCOA shown it's frustration over discrimination of CPSUs employees' viz-a-vizGovt employees, in taxation. Similarly placed employees of CPSUs are treated differently and put to financial losses though pay & perks of both are controlled by Govt. There is no rational for differential treatment.
Hefty taxes are levied on CPSUs employees on pretext of notional perquisites for providing accommodation as well as loan for house, Car or education. This differential, unfair and unjust treatment in taxation of CPSUs employees viz Central Government employees is major concern. Leave encashment of CPSE employees on superannuation is also taxed beyond 3.5 Lakh (which has not been revised for more than 2 decades), while it is tax free for Government employees, which is also a gross discrimination with CPSU employees.
Hence, NGC demanded for prompt corrective action by Govt by issuing necessary amendment of this unfair provisions of Income Tax Rules regarding notional perquisites & leave encashment for CPSUs employees to make them at par with Govt employees.
NCOA appealed the PESB to Increase the limit of number of eligibility to 24, in place of existing 12, to facilitate early filling the board position, as in many cases are being referred to search committee in lack of suitable candidate.
Further, NCOA appealed for strategic merger of RINL, SAIL, NMDC, MECON and MOIL for sustainability. The NGC also facilitated two of its ex-office bearers for attaining the position CMD.