NCOA Withdraws Protest Notice As Government Announces Unfreezing Of DA For PSU Executives
The President of the Apex Body of PSUs Alok Roy appreciates efforts of DPE officials in this regard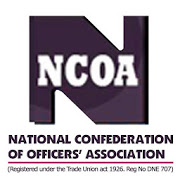 Soon after the announcement of unfreezing of Dearness Allowance for PSU Executives, an elated National Confederation of Officers' Association (NCOA), an apex body of Executives of Public Sector Undertakings, has withdrawn its Protest Notice issued in this regard.
Speaking to www.indianpsu.com – President of NCOA Shri Alok K Roy said "further protest plan has been withdrawn and appreciated the efforts of DPE officials , which has avoided the dragging of CPSEs on the street to protest in support of this genuine concern. This revision will also make HRA of CPSEs executive to 27% from existing 24% for X class city".

Earlier, the NCOA had served Protest Notice to DPE, against the discrepancy in IDA unfreezing circular vide letter dated NCOA/DPE/IDA dated-23-09-2021, as per the following schedule.
Wearing Black Badge/Mask on 07-10-2021
Conducting protest dharna in front of DPE office and at respective CPSEs on 28-10-2021
NCOA has also conveyed gratitude to all Executive, for whole hearted & massive participation in protest by wearing Black Badge/Mask on 07-10-2021, which was encouraging.