New Giant Excavator Inducted Into NCL's Mega Machine Fleet
All New Shovels coming in NCL during 'Amrit Kaal' will be dedicated to freedom fighters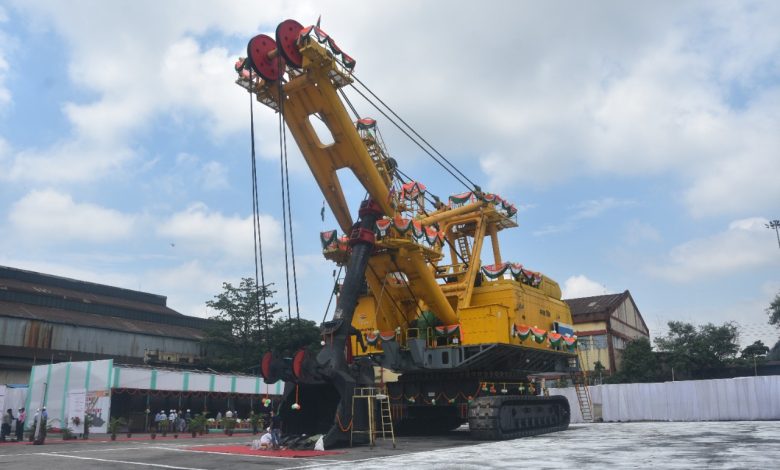 On Wednesday, a new giant excavator was inducted into Northern Coalfields Limited's machine fleet. CMD NCL inaugurated and flagged off the huge shovel with 20 Cubic Meter capacity in NCL's Dudhichua project and dedicated it to the nation.
On this occasion, Dr. Anindya Sinha, Director (Technical/Operation & Personnel), Shri S S Sinha, Director (Technical/Project & Planning), Trade Union JCC members, CMOAI Secretary, General Managers from NCL's Projects and Headquarters, Members of Shovel manufacturer I-Z Kartex and members of SRB International were present.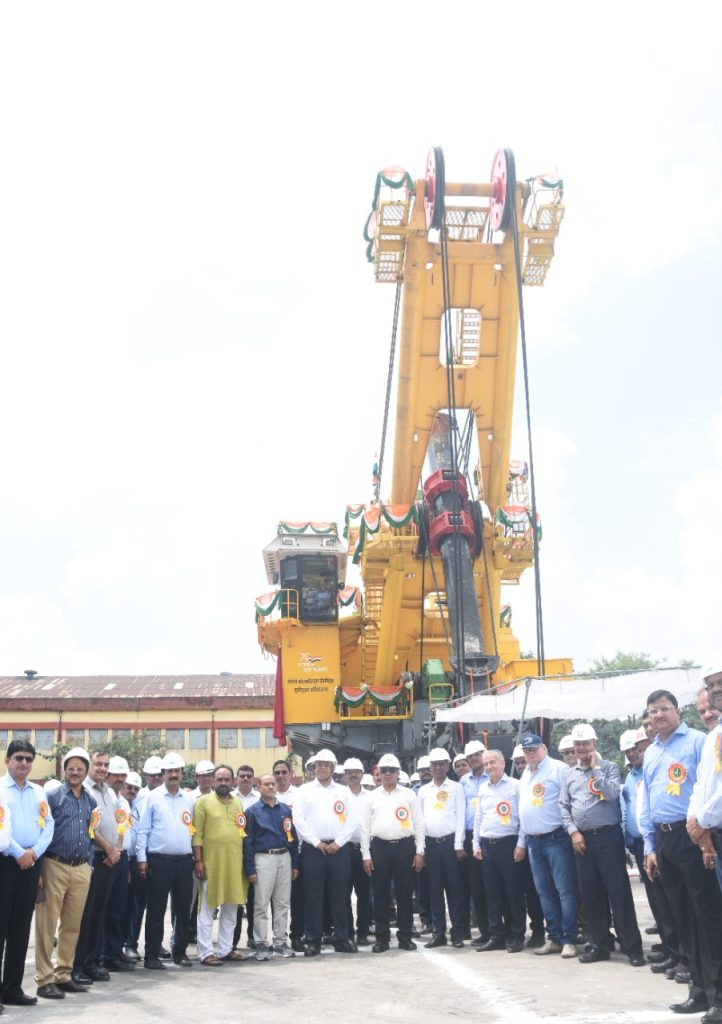 Addressing the inaugural ceremony Shri Bhola Singh, CMD, NCL congratulated the employees for the new shovel and called upon for optimum maintenance and full capacity utilization of the newly inducted shovel. He said that team NCL is widely known for its excellence in open cast mining equipped with In-depth domain knowledge, vast expertise, and rich experience. The concerted efforts of NCL's Present Workforce leads to the company on the crest of success. He also emphasized to continuous improvement of production and productivity with due care of safety and the environment to make the nation self-reliant in the energy sector.
The Shovels are the big excavators which excavate the Coal and other material to load them into dumpers for transportation to desired places. This 20 Cubic Meter Bucket capacity shovel is the first of its kind machine deployed in Coal India Limited which is equipped with all the latest safety features and modern technology. In the wake of 'Atmanirbhar Bharat' in the energy sector, NCL is strengthening its evacuation infrastructure and machine fleet to meet the increasing coal production & dispatch targets via green mode. NCL is eyeing ₹ 1970 Crore of Capital Expenditure in FY 2022-23. Till the month of July, the company has successfully surpassed the target and spent ₹ 690 Crore majorly on HEMMs and Evacuation infrastructure. In the near future, 10 more such Russian-made EKG-20 KM model shovels are to be deployed in NCL's mines. The company is also deploying large capacity 190 Tonnes dumpers in NCL mines favorable with these shovels. At present 93 dumpers of 190 Tonnes category are working in NCL and Deployment of 52 Dumpers is in pipeline.
The arrival of new mammoth machines in NCL will give impetus to fulfill the company's commitment towards enhanced production and productivity with due diligence to safety and the environment.