NGT orders probe into damage to 150 acres of cultivable land due to coal mining by NTPC in Jharkhand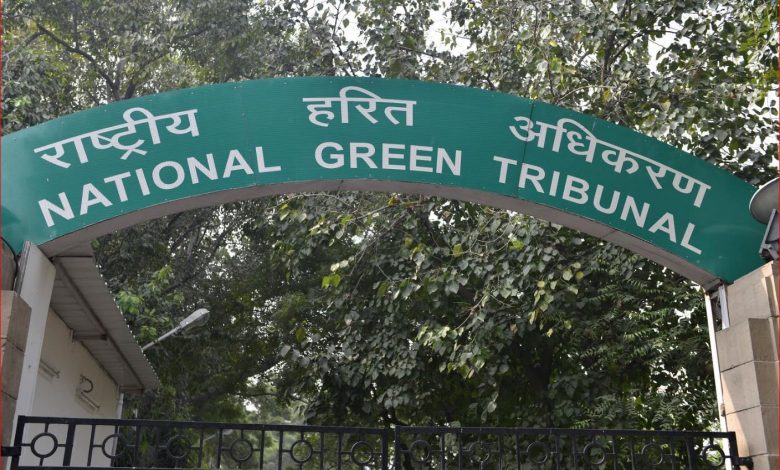 NTPC based in Barkagaon, in district Hazaribagh of Jharkhand is once again for bad reasons, making the headlines. Locals have accused that large-scale pollution is being done in the name of coal mining and transporting for NTPC through their vendor, Thriveni Sainik Mining Private Limited, for a long time now. The matter was listed in the National Green Tribunal (NGT) and the hearing was held on Friday. During the hearing, the NGT gave an important decision.
Advocate Satyaprakash, appearing for the petitioner, said that NTPC is mining from Pakri-Barwadih and takes railway siding at Katkamdag for loading coal racks. Transportation is done with dumpers. Nearly 150 acres of cultivable land has been polluted due to transporting and dumping of coal. As a result of spilling of coal from dumpers, fertile land is no longer suitable for cultivation.
To further probe into the matter, the NGT has decided to investigate the case by forming a team of four members to the Jharkhand State Pollution Control Board. Also, for the first time, the NGT ruled to place the petitioner as a member in the committee. The NGT has made the Government of Jharkhand, Pollution Control Board, Thriveni Sainik Mining Private Limited, NTPC, DC Hazaribagh and Forest and Environment Department a party in this matter.
Advocate Satya Prakash said that the land that NTPC and the mining company used for coal transporting has been acquired for the Shivpur-Tori railway line. Now NTPC uses this land for coal dumping and transporting. Also, during transporting coal for NTPC, dumpers of Triveni Sainik Mining Company pass through other villages including Katkamdag, Banadag, Banka, Sultana. Due to this, cultivable land and environment are being adversely affected, the petitioner said.
An email by www.indianpsu,com to Shri B. Prabhakaran, Managing Director of Thriveni Sainik Private Limited, did not find a reply. Similarly, a text message and email sent to Shri Prashant Kashyap, Executive Director, NTPC, PB&CB (Mines), Hazaribag, Jharkhand, also did not elicit any response.
Ashwani Dubey, noted environmental activist and an advocate practicing in Supreme Court of India told www.indianpsu.com that any company of Public Sector Undertaking must ensure that coal transportation is done through conveyor belt, railway wagons or automatically fitted trucks.
He further says "coal dust in air has not only damaged fertile land and crops, it has also mixed with ground water making it unfit for human consumption. Various studies have said that this mix of coal has resulted in presence of mercury in water. India is a signatory of Mimanta Convention as per which India has undertaken that it will ensure that mercury is not generated anywhere". 
(Indian PSU: A 360-degree web platform for Public Sector Undertakings of the country. Follow @IndianPSUs for all the News & Views on PSUs, Corporates, Markets, Bureaucracy, Public Policy)