Salaries Unpaid For One Year, NINL Staffers In Pathetic Condition, 17 Died Denied Medical Facility
Union makes fervent appeal to Centre and Odisha Government for revival of Neelachal Ispat Nigam Limited by merging it with SAIL/RINL/NMDC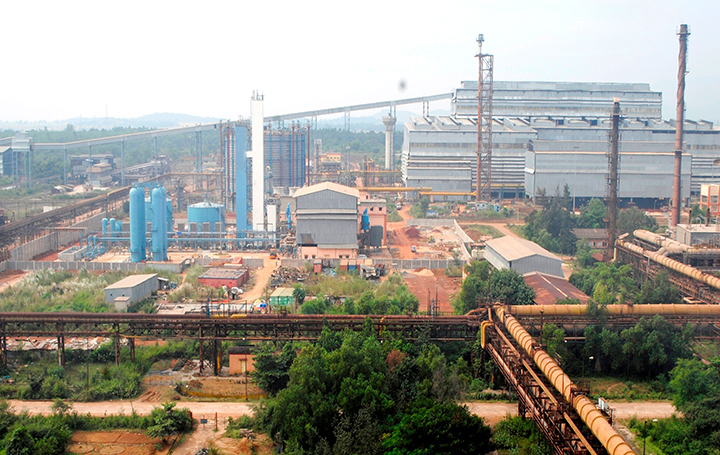 Neelachal Ispat Nigam Limited (NINL), Odisha (NINL), is a 1.1 MT integrated Iron & Steel Plant in Kalinga Nagar, Odisha. Its plant production was stopped mid-June, 2019, which is over 2 years now.
Long shutdown of the plant is not only adversely affecting health of the plant, equipments & machineries, but also the workers of the Public Sector Undertaking (PSU).
The plant, with an asset of Captive Iron Ore Mines (110 Million ton reserve), is under disinvestment process by DIPAM, with the approval of CCEA on 8 Jan 2020. Being a public sector undertaking, NINL was granted captive sources on out of turn basis without following the auction process. At no point of time, the Mines granted or allotted to this public sector undertaking, since 1999 was explored.
The raw materials were purchased from outside at higher rate. 4 deadlines of completion of disinvestment already over. Preliminary Information Memorandum was published to invite EOI (Expression of Interest) on 25 January 2021. Bidders have been shortlisted by DIPAM for further process. Till now completion of disinvestment process is unpredictable & uncertain, but employees of NINL are passing through a very pathetic situation. NEA on 06 July, 2021, communicated to Union Steel Ministry & Union Commerce Ministry that "when joblessness & sluggish economic growth is a worry now in Indian economy, almost 3500 contractual employees have lost their job in NINL in Covid-19 pandemic period. Employees are unpaid for last 1 year, i.e due from March 2020 and more than 10000 people are directly & indirectly affected. NINL has lost 17 nos employees due to nonpayment of salary, want of medical facility."
MMTC Ltd, under Ministry of Commerce, major Shareholder of NINL has informed that "disinvestment proceeds of Neelachal Ispat Nigam Limited may be affected by cases/ Anglo Coal, Government directives and Covid-19 pandemic situation etc."
In a meeting co-chaired by Union Ministers of Commerce and Industry & Railways & Union Minister of Petroleum & Natural Gas and Steel on 10 November, 2020, it was decided to create a corpus to pay arrear salaries to the employees, but nothing has been done so far and the long wait of employees continues.
On 09 March 2021, NINL got permission to sell 50% of annual capacity of iron ore mines to be sold in the open market to meet employee salary & arrears other with other legitimate dues. Even if MDO has been selected but production from mines will take time. Employees of NINL are helpless, as from almost 2 years, production from the plant has come to a grinding halt. There have been no steps taken from the major which include the Central Government and State Government.
Neelachal Executive Association (NEA) seeks intervention & strong support from Ministry of Commerce & Ministry of Steel, Government of India & Government of Odisha to save NINL, a national property in Odisha from ruin, by immediately resuming plant operation by engaging any steel PSUs under Steel Ministry like SAIL/RINL/NMDC.
Distressed members of NEA are peacefully protesting wearing black badges demanding their arrear salaries, salaries & other legitimate dues.