No One Responsible For Rs 22 Crore Chinese Tyre Scam in Coal India Limited : Strange But True !
Chinese tyres worth crores of Rupees blew up in smoke but the high and mighty protecting culprits
Nero fiddled while Rome Burned – Well this ancient phrase seems to be a perfect match where Coal India Limited, India's largest Coal PSU is concerned.
Chinese tyres for dumpers purchased for Coal India Limited subsidiary South Eastern Coalfields Limited (SECL) for a whopping over Rs. 22 crores were rendered worthless and now lie in the dumpyards but those involved in this purchase, continue to roam scot-free.
The details of the specific tender are – Coal India Limited (CIL) vide Supply Order No. CIL/C2D/OTR Tyres/Globall306/2018-19/94, purchased 167 Tyre Size 40.00 R57. 2 Star E4,HA368 Rock Duty Tubeless Radial OTR Tyre of I I l0 TKPH with 'O' Ring. LUAN Brand from – Fujian Haian Rubber Company Limited through its Indian Agent, M/s Waidhan Tyres Private Limited, Udyog Deep industrial Area Waidhan , P.O. Waidhan , District Singrauli, Madhya Pradesh for a hefty price of US Dollars Twenty Seven Lakhs Fifty Five Thousand Six Hundred Sixty Four (FOB China) / US dollar Twenty Eight Lakhs Sixty Five Thousand Five Hundred Sixty Four only (CFR. Kolkata).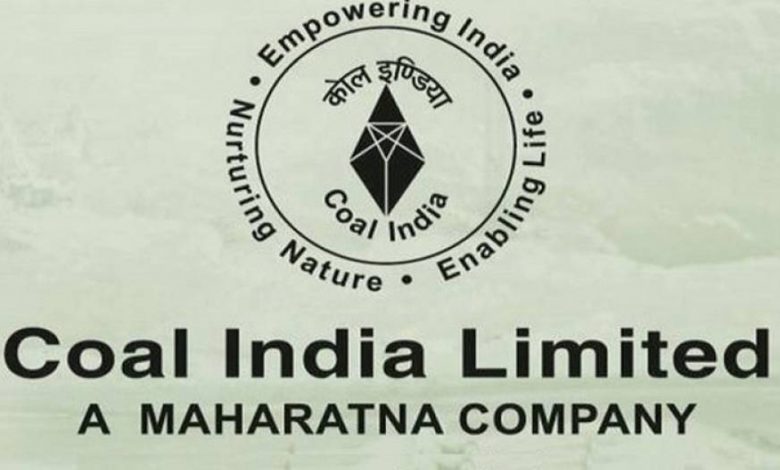 The clause of the contract read "Warranty in respect of substandard materials, poor workmanship and faulty design should be valid for 5000 hours of operation or a period of l8 months from the date of receipt & acceptance at consignee store whichever is earlier for 40.00 R57 2 Star sizes of OTR tyres.
The dumper tyres were purchased for dumpers deployed by South Eastern Coalfields Limited (SECL), a Bilaspur (Chhattisgarh) based subsidiary of Coal India Limited. Instead of lasting at least 5,000 hours, as per the laid down condition in the contract, the tyres were rendered useless even before 2,000 hours of usage and now lie as garbage in the dump yards of SECL.
Sources said that a CVO enquiry was initiated against Mr. Rakesh Shaw, General Manager – Excavation (HOD), South Eastern Coalfields Limited, Bilaspur, Mr. J. Amalnathan, General Manager – Excavation (SO), South Eastern Coalfields Limited, Gerva Area and others. But as time passed by, the enquiry was hushed up due to the influence of these officers, said to be the blue-eyed boys of a senior executive of the Coal PSU.
www.indianpsu.com raised several pertinent questions and emailed them multiple times to Shri Pramod Agarwal – CMD, Shri Lakshmanan Chandrasekhar – Chief Vigilance Officer, Coal India Limited and many respobsible officials of the PSU but as usual, the emails did not evoke any response. Even the incharge of material management and the corporate communication head, did not bother to give a reply to multiple emails.
More than Rs. 22 crore from the national exchequer has gone down the drain but no one in Coal India Limited, seems to be least bothered.
Here, www.indianpsu.com would like to raise some pertinent questions –
1) If Rs. 22 crores have gone a waste, should there not be a time-bound enquiry ?
2) If the vigilance department of Coal India Limited is not competent enough to handle such enquiry, should it not be marked to the Central Vigilance Commission ?
3) Are there not good tyre manufacturing companies in India ?
4. Has the Chinese company and its India representative been blacklisted by CIL ?
5) Why buy from China, our unfriendly neighbourhood, which is known to manufacturer interior stuff ?
6) If the dumper tyres of this type were not available with any manufacturer of India, why not look at manufacturer from another country than China ?
Questions are many more but unfortunately, the top management of Coal India Limited, does not like to give answers to queries which are not in their comfort zone.
Our Prime Minister, Shri Narendra Modi has been constantly speaking about giving impetus to Atma Nirhbar Bharat, Atma Nirbharta and Make In India, but on the contrary, unfortunately, the top management of Coal India Limited seems to be going the other way around it, for reasons known best to them……