North India's First Nuclear Plant Coming Up In Haryana : Dr. Jitendra Singh
This is in line with PM Modi's impetus on increasing India's nuclear capacity for multi-faceted roles, says the minister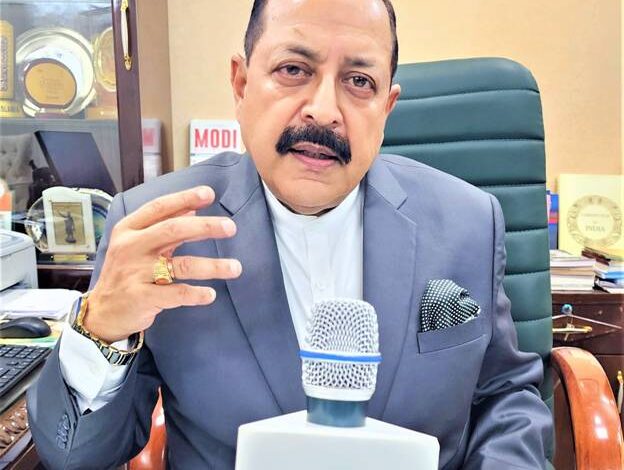 North India's first Nuclear Plant is coming up in Haryana in the town of Gorakhpur, which is about 150 km north of the national capital of New Delhi.
Disclosing this here on Saturday, Union Minister of State (Independent Charge) Science & Technology; Minister of State (Independent Charge) Earth Sciences; MoS PMO, Personnel, Public Grievances, Pensions, Atomic Energy and Space, Dr Jitendra Singh said that during Prime Minister Narendra Modi's regime, one of the major achievements would be the installation of Nuclear/ Atomic Energy plants in other parts of the country, which were earlier confined mostly to the South Indian States like Tamil Nadu and Andhra Pradesh or in the west in Maharashtra.
Dr. Jitendra Singh said that this is keeping in line with the priority to increase India's nuclear capacity, a number of path breaking decisions were taken in last over 8 years. He added that a bulk approval of installation of 10 nuclear reactors has been given a nod by the Modi Government.
The Minister said that the Department of Atomic Energy, GoI has also been given permission for forming joint ventures with PSUs for resources to opening up of atomic energy plants, which is an upcoming and promising sector, having potential to fulfill India's all energy needs in times to come.
Gorakhpur Haryana Anu Vidyut Pariyojana's(GHAVP) having two units of 700 MWe capacity each of Pressurised Heavy Water Reactor (PHWR) indigenous design is under implementation near Gorakhpur village in Fatehabad district in Haryana. Till date, an amount of ₹4,906 Cr has been spent out of total allocated funds 20,594 Cr. (Total Financial progress is 23.8% as on date).
Construction of other Main Plant buildings/structures viz. Fire Water Pump House (FWPH), Safety Related Pump House (SRPH), Fuel Oil storage area-1&2 (FOSA-1&2), Ventilation stack, overhead tank (OHT), Switchyard Control Building, Safety related & Non-safety related Tunnel & Trenches, Retaining walls and Garland Drain is progressing well. Ground improvement in Turbine Building -1 & 2, 220 kV Switchyard and IDCT-1A is completed. Ground improvement in other areas IDCTs, 400kV Switchyard, Emergency makeup water pond and station roads are in progress. The contractors for IDCT package and Turbine Island Package have mobilized site.
Purchase orders for major long manufacturing cycle equipment/components like Primary Coolant Pumps, Calandria, Reactor Headers, Refuelling Machines Heads, Moderator and other D20 Heat Exchangers, etc. are already in place. End Shields and all Steam Generators for the first unit have been received at site. Manufacturing of other equipment is in various stages and delivery at site is expected well in time to meet the construction schedule.
Construction of Water Duct from Tohana to GHAVP for meeting operational cooling water requirements has been taken up through Haryana Irrigation & Water Resources Department (HI&WRD) as deposit work and progressing well.