NSDL Collaborates With SBI Foundation For 'Project Sanjeevani' For CSR
The project is proposed to be implemented across the country to serve the needy communities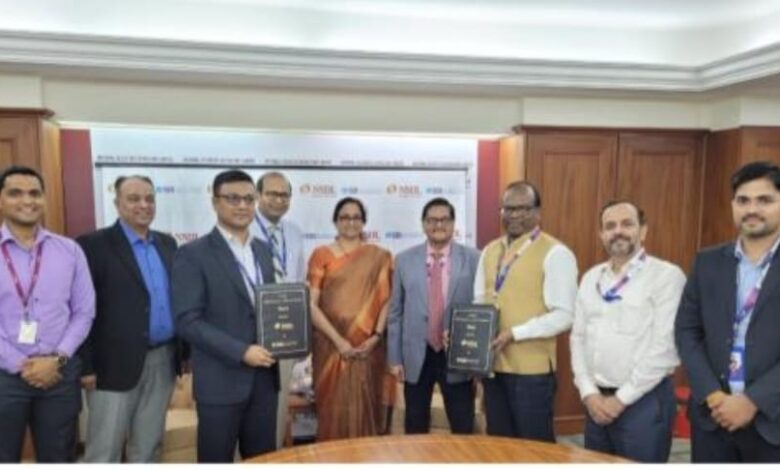 National Securities Depository Limited (NSDL), India's first securities depository, has signed an agreement with SBI Foundation for 'Project Sanjeevani', a mobile medical unit also known as 'Clinic-on-Wheels' to serve the most vulnerable communities with health care services.
The collaboration will provide primary, preventive, diagnostic, curative and referral health services at the doorstep of the people in the un-served/underserved areas across the country.
The Agreement was signed and exchanged between NSDL and SBI Foundation at NSDL, Mumbai in the presence of Ms. Padmaja Chunduru (MD & CEO, NSDL), Mr. Samar Banwat (Executive Director, NSDL), Mr. Pramit Sen (Vice President, NSDL), Mr. Chandresh Shah (Vice President, NSDL), Mr. Sanjay Prakash (MD & CEO, SBI Foundation), Mr. Lalit Mohan (President & COO, SBI Foundation) and Mr. Parmeshwar Ram (CFO & Chief Administration, SBI Foundation).
On this occasion Ms. Padmaja Chunduru, MD & CEO of NSDL said, "Having a good health care system is one of the basic requirements of any society. Today we are happy to partner with a highly reputed and credible institution like SBI Foundation for this 'Project Sanjeevani – Clinic-on-Wheels'. The project is a unique initiative that will provide health care services and ensure the wellbeing of communities particularly to the area where basic and primary health care services are not accessible."
Mr. Sanjay Prakash (MD & CEO, SBI Foundation) said, "Project Sanjeevani is one of our key CSR projects for providing primary health care services to people in underserved areas through mobile medical units i.e. clinic on wheels. I am delighted that NSDL has joined hands with us to implement this project across the strategically planned locations in India. We
believe that this collaboration will enable us to achieve the larger goal of health services for all in the coming days"