NTPC Barauni Signs MoU with District Administration, Begusarai
MoU To Promote English Speaking Program For Students Of Government Schools
NTPC Barauni signed a tripartite MoU with the District Administration of Begusarai and the Ekalavya initiative for the Bindaas Bol program on 01.08.2023 at Ganga guest house located in the NTPC Barauni township. The 9-month long program is designed to promote conversational English among school-going children from classes VI-VIII and would cater to around 1075 students divided into 43 batches across 06 Govt. Schools.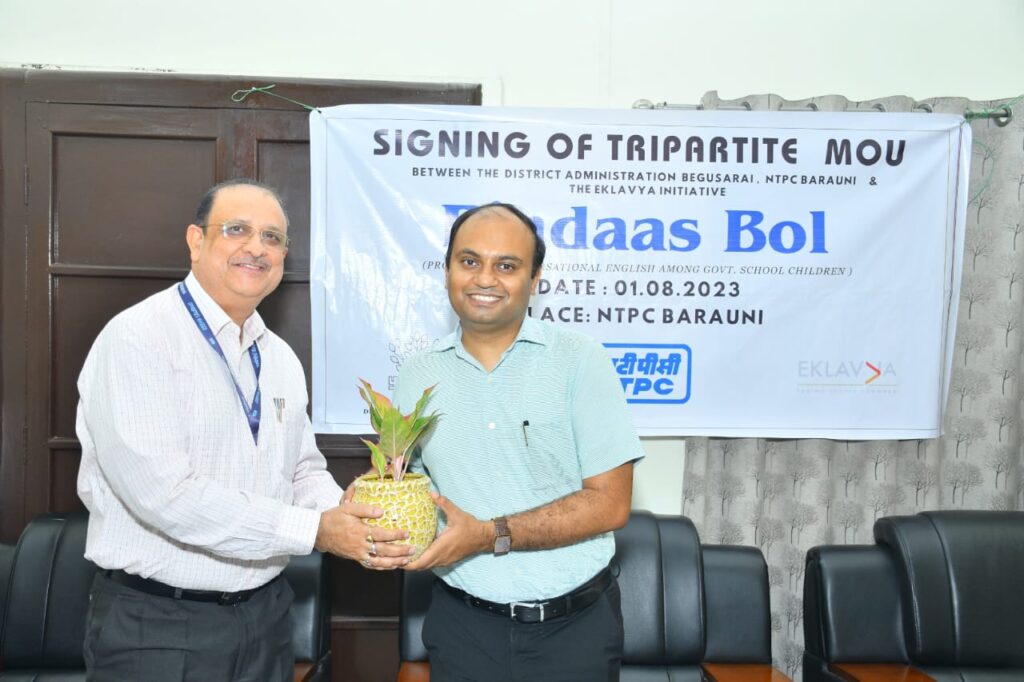 The MoU was signed in the presence of Sh. Roushan Kushwaha, District Magistrate Begusarai, Sh. Rajeev Khanna, Head of Project, NTPC Barauni, Ms. Anuradha Saihgal – CEO, The Ekalavya Initiative, Sh. Anindya Mukherji (Founder, Eklavya Initiative), Sh. Sh.Manoj Dubey (GM, Project), Sh. Rajesh Kumar Singh, (ADM, Begusarai), Ms.Sunanda Kumari (Sr. Deputy Collector), Sh. Anish Kumar (OSD), Sh. Ravindra Kumar (DPO estb.) other officials of district administration and other NTPC officials.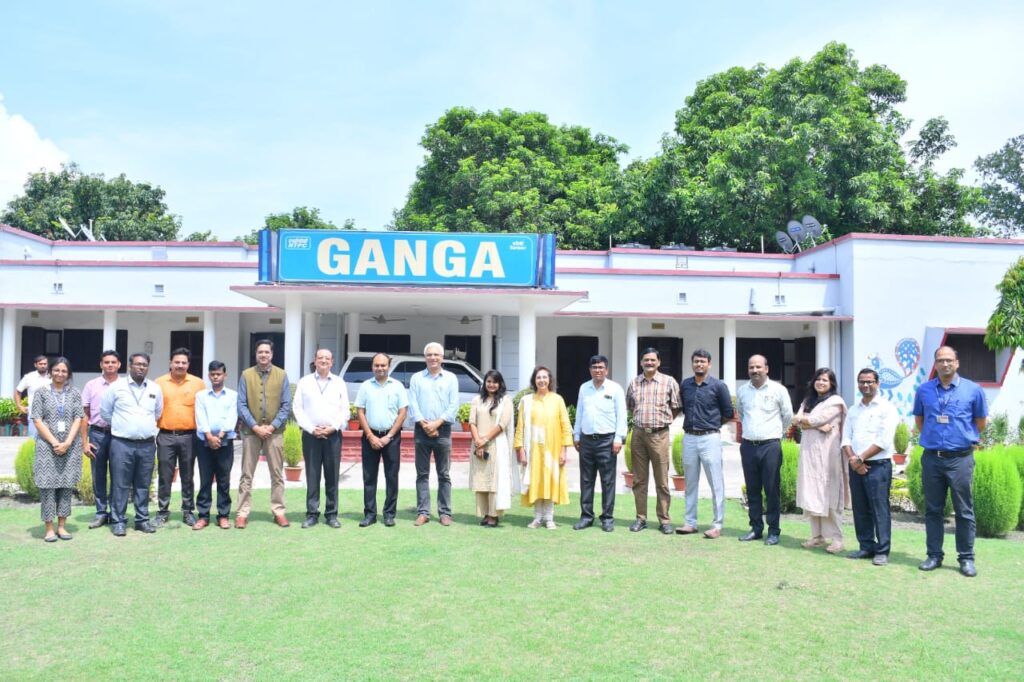 Speaking on the occasion, Shri Roushan Kushwaha, District Magistrate Begusarai congratulated the joint effort of NTPC Barauni and Eklavya Initiative towards providing an educative platform for the children of the government schools of Begusarai. He also emphasised on integration of English speaking for the uplift and overall personality development amongst the children in their foundation years of schooling.
On this auspicious occasion, Sh. Rajeev Khanna, HOP Barauni shared his joy and stated: ' The initiative- Bindaas Bol, is not just to promote English speaking amongst the school children but is aimed towards their holistic self-development.'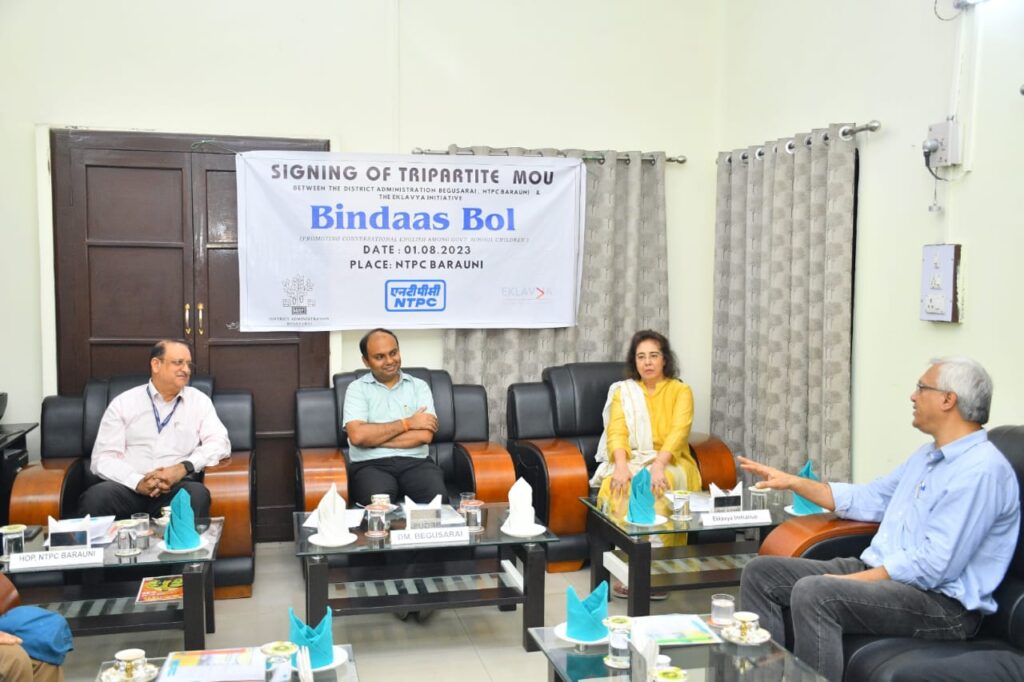 It also renders the Digital India initiative by providing live online sessions for the students which would encompasses collective learning sessions, assignments,, events and contests that will facilitate skill enhancement such as personality development and public speaking among the children.
As per the MoU, there would be 75 online learning hours (60 hours of facilitator led sessions & 15 hours of assignment based sessions) per batch spread over a period of 9 months. Specific slots have been provided to each school, in consultation with the nodal teachers from the 06 government schools of the Begusarai district namely, Rajkiyakrit Utkramit Madhyamik Vidyalaya, Simaria Barauni, Utkramit Madhya Vidyalaya, Bariahi, Barauni, Utkramit Madhyamik (+2) Vidyalaya, Bathauli ,Kanya Madhya Vidyalaya, Mahna , Uchh Madhyamik Vidyalaya, Simariya 02, Kasaha , Utkramit Madhya Vidyalaya, Vasudevpur, Begusarai.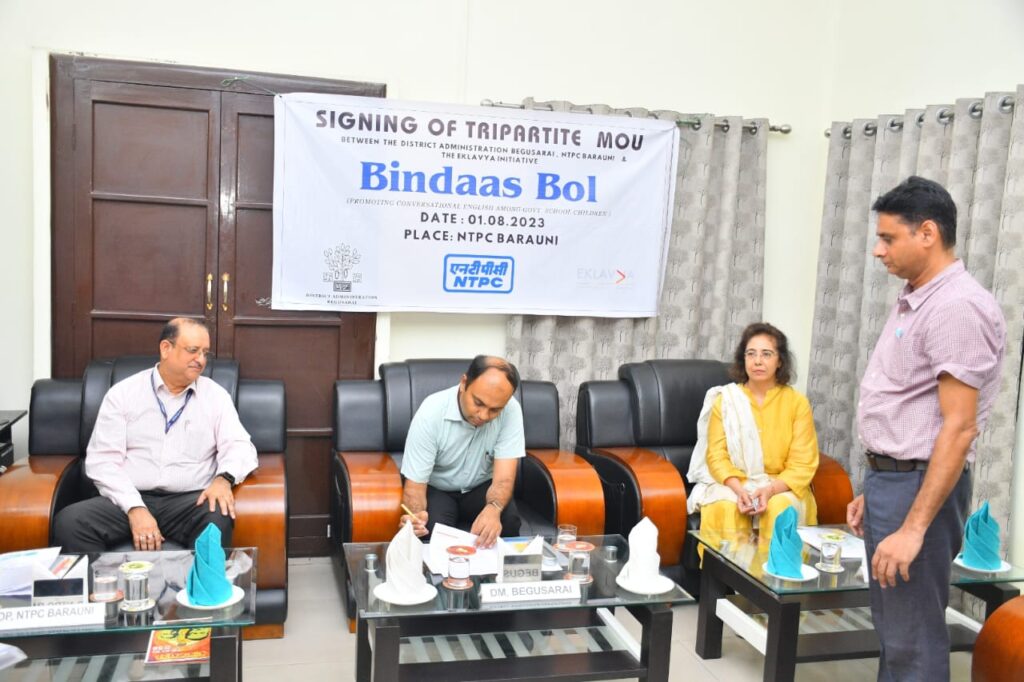 NTPC Barauni since its inception in 15 December ,2018 has been committed towards the uplift of the rural segment located in the nearby vicinity by injected better facilities in the field of education, educational institutions, for the overall learning avenues for the children of the government, infrastructural development and so on.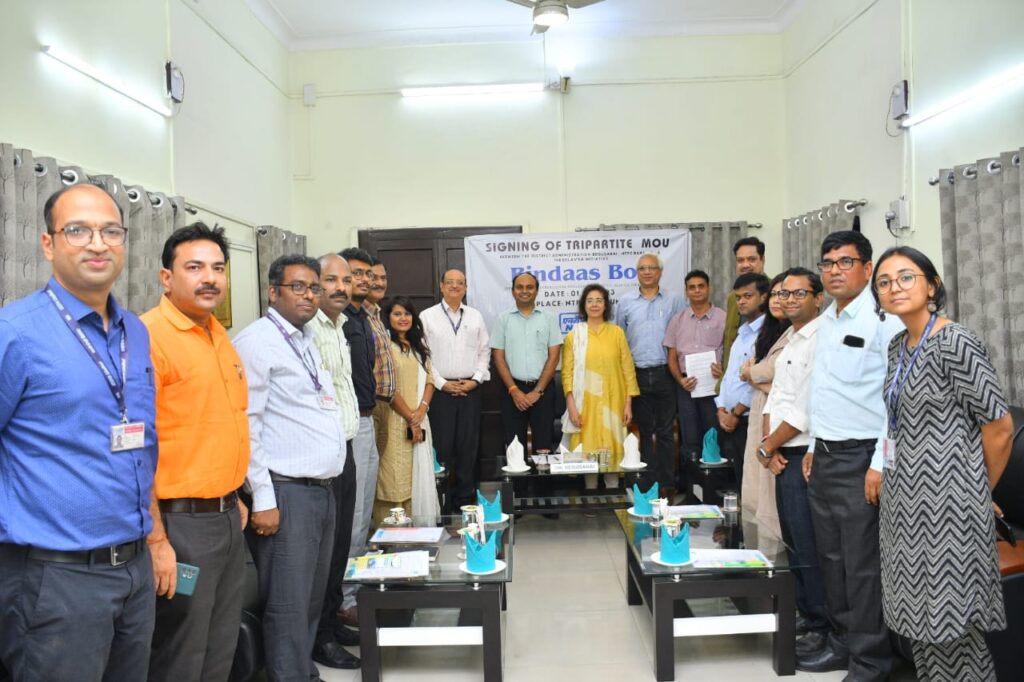 The program 'Bindas Bol' focuses on improving the linguistic ability of school children which will enhance their all round personality.