NTPC Koldam Celebrates Independence Day With Kesari Devi's Story Of Empowerment And Hope
Tailoring skill training offered by NTPC's CSR initiative in partnership with NSIC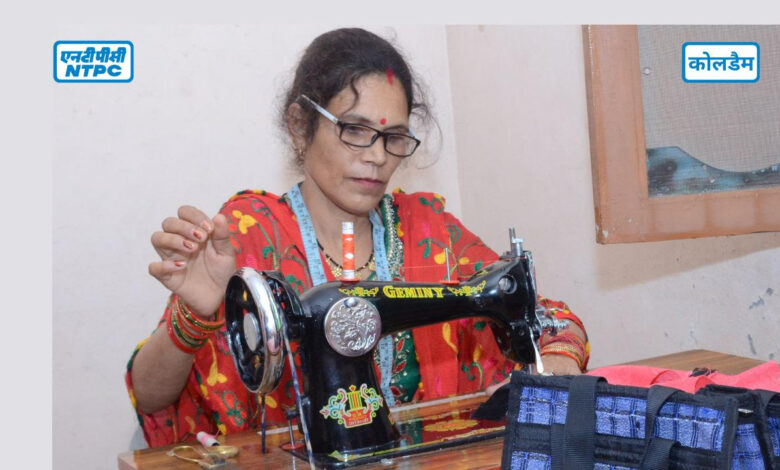 Near the calm water of Satluj, in Sherpa village, an incredible story of strength and change took place. Meet Kesari Devi, a woman with a fierce spirit and a dream to reshape her destiny. Amidst the picturesque landscapes and rustic charm, Kesari Devi's life had been fraught with struggles, as her family grappled with financial hardship.
However, a glimmer of hope emerged when the National Thermal Power Corporation (NTPC) Koldam extended its Corporate Social Responsibility (CSR) program to empower rural women.
Embracing this opportunity with unwavering optimism, Kesari Devi enrolled in the tailoring skill training offered by NTPC's CSR initiative in partnership with NSIC. Guided by mentors who recognized her potential, Kesari honed her craft, sewing together beautiful garments.
As days turned into weeks, Kesari's talent blossomed, and her small home transformed into a thriving workshop. Orders poured in from nearby villagers, and her reputation as a skilled artisan spread. Through her dedication, Kesari not only secured a sustainable livelihood but also became an emblem of inspiration for other women in the village.
With newfound income, Kesari's family experienced a turnaround in their circumstances. Her husband's burden of financial responsibility eased as Kesari's entrepreneurial venture thrived. Her tale stands as a testament to the indomitable spirit of rural women and the transformative power of skill development.
Her journey inspires us to embrace change, overcome adversity, and create a better future not just for ourselves but for those around us. As we honor Kesari Devi's accomplishments, let her story serve as an eternal reminder that every individual possesses the strength to rise above challenges, transform lives, and leave an enduring legacy of hope. May her journey continue to inspire generations to come, igniting the flame of empowerment and change in every corner of the world.