NTPC Koldam Creates Safety Awareness In Collaboration With Red Cross
Special emphasis is given to handling emergencies specific to the hydro power station environment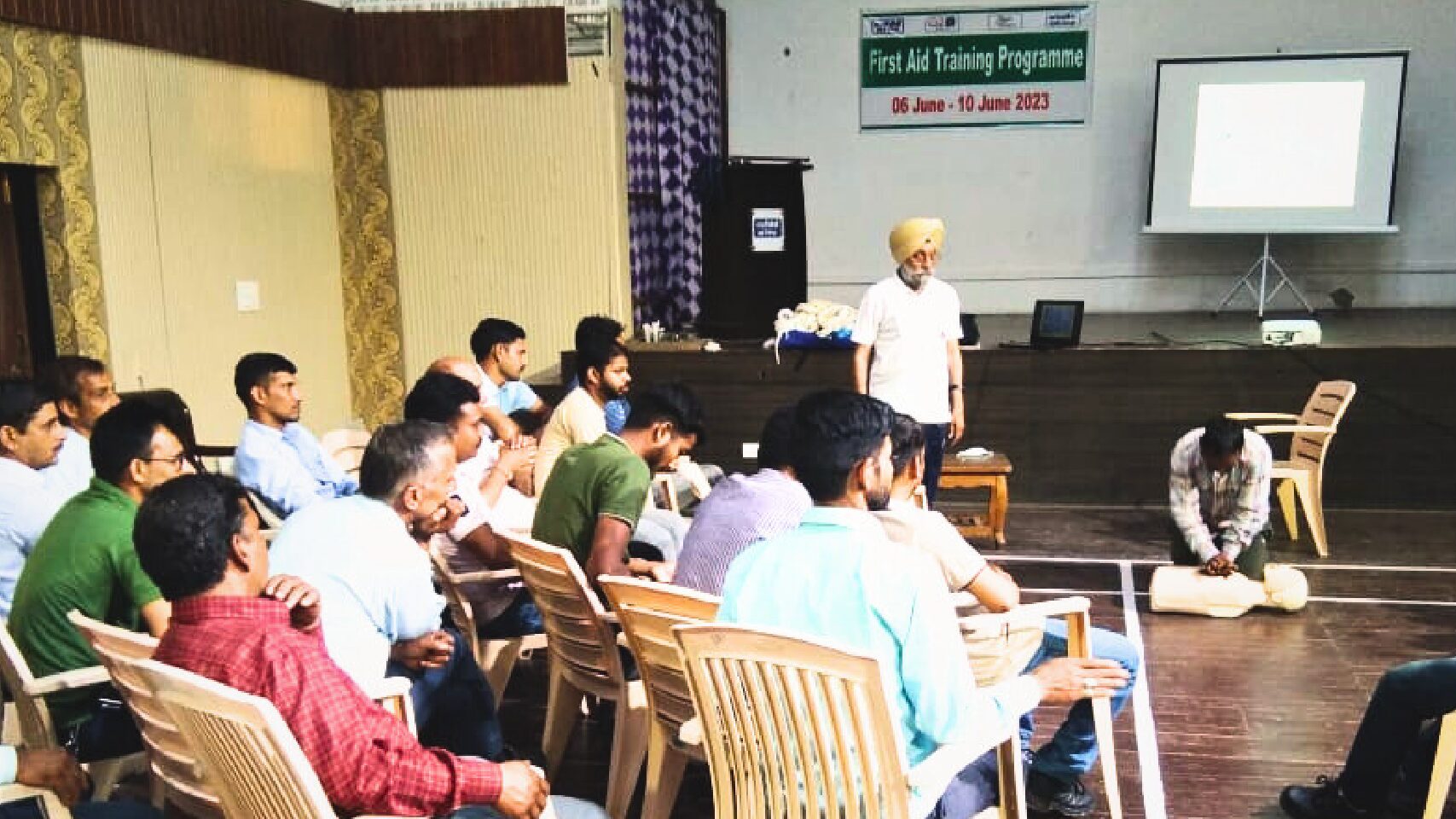 By collaborating with the Indian Red Cross, NTPC Koldam Hydro Power Station is able to tap into the organization's expertise in emergency response and humanitarian services. The Red Cross has a reputation for providing effective training programs and has a wealth of experience in handling emergencies.
The 1-week First Aid Training program aims to equip participants, including employees and agency workers, with essential life-saving skills and knowledge. The program covers a range of topics such as cardiopulmonary resuscitation (CPR), wound care, choking, and basic life support techniques. Special emphasis is given to handling emergencies specific to the hydro power station environment.
The training sessions include both theoretical instruction and practical demonstrations, ensuring that participants have a comprehensive understanding of first aid techniques and can apply them effectively in real-life situations. The presence of a Master Trainer from the Indian Red Cross, Mr. Ojas S Walia, who has conducted similar workshops for NTPC projects and other organizations, adds to the credibility and quality of the training program.
NTPC Koldam Hydro Power Station's commitment to the health and safety of its employees is evident through this initiative. By providing employees and agency workers with the necessary skills to respond effectively during emergencies, NTPC Koldam ensures that its workforce is well-prepared to handle any critical situation that may arise.