Outstanding Dues Of Coal India Subsidiaries
Price of domestic coal is deregulated in nature and not notified by Government of India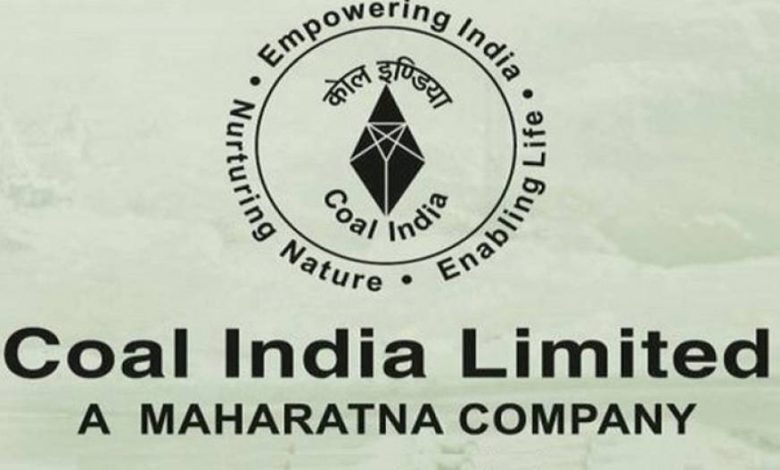 At present, there is no cash crunch in Coal India Limited and its subsidiaries. However, gross debtors of Coal India Limited (ClL) and its subsidiaries stood at Rs. 22165.85 crore and Rs. 15293.17 crore (Provisional) as on 31.03.2021 and 28.02.2022.
Subsidiary-wise coal sales dues as on 31.03.2021 and 28.02.2022 is as below:
(In Rupees crore)
Name of Subsidiary
Balance as on 31.03.2021
Balance as on 28.02.2022 (Provisional)
Increase/ decrease over 31.03.2021
Coal Company
Total
Total
Total
Eastern Coalfields Limited (ECL)
4,793.34
3,162.02
-1,631.32
Bharat Coking Coal Limited (BCCL)
3,639.03
1,483.87
-2,155.16
Central Coalfields Limited (CCL)
4,213.61
2,833.76
-1,379.85
Northern Coalfields Limited (NCL)
3,118.18
2,173.33
-944.85
Western Coalfields Limited (WCL)
3,461.54
2,662.93
-798.61
South Eastern Coalfields Limited (SECL)
2,465.69
3,374.52
908.83
Mahanadi Coalfields Limited (MCL)
1,428.88
847.85
-581.03
North Eastern Coalfields (NEC)
11.17
11.17
0.00
TOTAL CIL
23,131.44
16,549.46
-6,581.99
(-) Adjustment for Provision for Coal Quality Variance etc
965.59
1,256.29
290.70
Gross Debtors
22,165.85
15,293.17
-6,872.69
Price of domestic coal is deregulated in nature and not notified by Government of India. Coal producing company, Coal India Limited determines the prices of domestic coal based on various factors such as costing, future projects viability, changes in inflationary cost indices, competitiveness with imported coal etc.
The last revision in price of coal was done by CIL with effect from 01.12.2020 whereby prices were increased by Rs. 10/- per tonne across all the 17 grades of coal for both regulated and non-regulated sector. In percentage terms it translates in an increase of 0.3% to 2.25 % (for regulated sector) and 0.3% to 1.88 % (for non-regulated sector).
There is no significant short term borrowings as on 31.12.2021. However, Rupees 46.50 crore of Short term bank borrowing is outstanding in Bharat Coking Coal Limited & Rupees 0.14 crore of Bank Overdraft is outstanding in Eastern Coalfields Limited as on 31.12.2021.
This information was given by the Union Minister of Coal, Mines and Parliamentary Affairs Shri Pralhad Joshi in a written reply in Lok Sabha today.