Over 70 killed in Beirut blasts as huge explosions rock Lebanon capital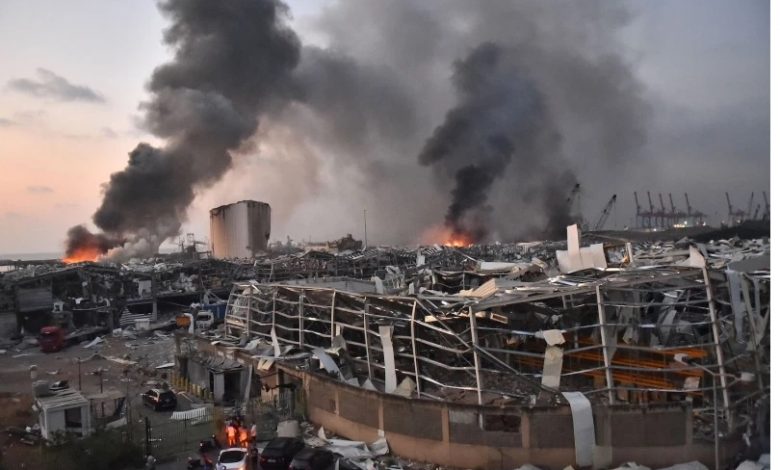 Twin explosions rocked the Lebanese capital, Beirut, on Tuesday, killing over 70 people. Preliminary investigations, said an official, indicate that highly explosive materials stored in ward 12 were the cause of the blasts.
Lebanese Prime Minister Hassan Diab has called on brotherly and friendly countries to help his country. Those responsible for Beirut 'catastrophe' must be held to account, he added. "The warehouse in which the explosion occurred is dangerous and has been in existence for 6 years," said Diab.
Lebanese Minister of Health, Hamad Hasan announced the death toll and that more than 3,000 were wounded in Beirut explosion.
Meanwhile, Israel denied any connection to the explosions. An Israeli official told media: "Israel has nothing to do with the blast in Beirut."
(Indian PSU: All about Indian Public Sector Undertakings. Follow @IndianPSUs for all the News & Views on PSUs, Corporates, Markets, Bureaucracy, Public Policy)