Overall Mineral Production Increases By 6.8 % In March, 2023
Important Minerals Indicate Positive Growth in Production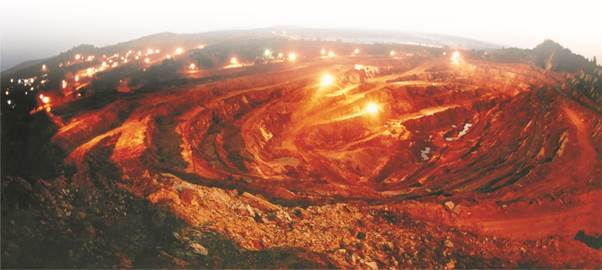 According to the information provided by the Indian Bureau of Mines (IBM), the index of mineral production in the mining and quarrying sector for March 2023 was 154.2, which is 6.8% higher than the level in March 2022. The cumulative growth for the period of April 2022 to March 2023, compared to the same period in the previous year, is 5.8%.
Here are the production levels of important minerals in March 2023:
Coal: 1,078 lakh tonnes
Lignite: 46 lakh tonnes
Natural gas (utilized): 2,890 million cubic meters
Petroleum (crude): 25 lakh tonnes
Bauxite: 2,115 thousand tonnes
Chromite: 555 thousand tonnes
Copper Concentrate: 12 thousand tonnes
Gold: 161 kg
Iron ore: 281 lakh tonnes
Lead Concentrate: 42 thousand tonnes
Manganese ore: 311 thousand tonnes
Zinc Concentrate: 181 thousand tonnes
Limestone: 402 lakh tonnes
Phosphorite: 220 thousand tonnes
Magnesite: 11 thousand tonnes
Diamond: 3 carat
The important minerals that showed positive growth in production during March 2023 compared to March 2022 are as follows:
Copper Concentrate: 41.9%
Chromite: 34%
Phosphorite: 32.8%
Manganese Ore: 13.6%
Coal: 12.5%
Limestone: 7.6%
Lead Concentrate: 6.3%
Iron Ore: 4.7%
Bauxite: 3.6%
Natural Gas (U): 2.7%
These figures indicate a positive trend in the production of these minerals during the specified period.