Photo Exhibition At RINL Enthralls Everyone
Various vintage cameras from 1940 to 2023 were kept on display at the photo exhibition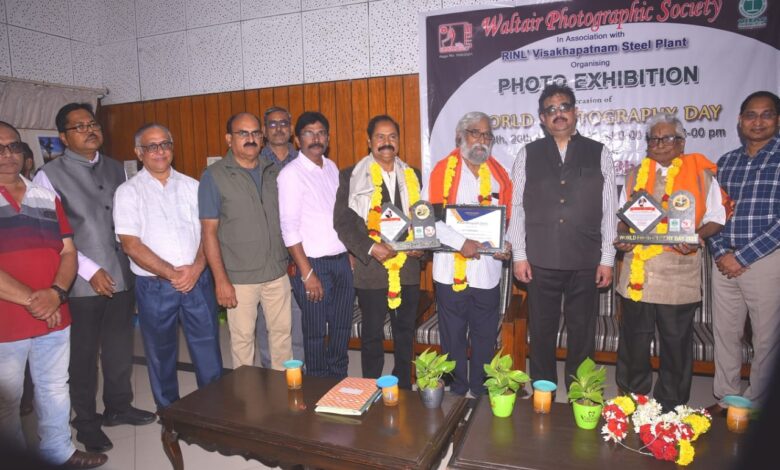 On the occasion of World Photography Day, a photo exhibition was jointly organized by Corporate Communications Department of Visakhapatnam Steel Plant (RINL) and Walther Photographic Society today and tomorrow at Ukku House, Visakhapatnam Steel Plant.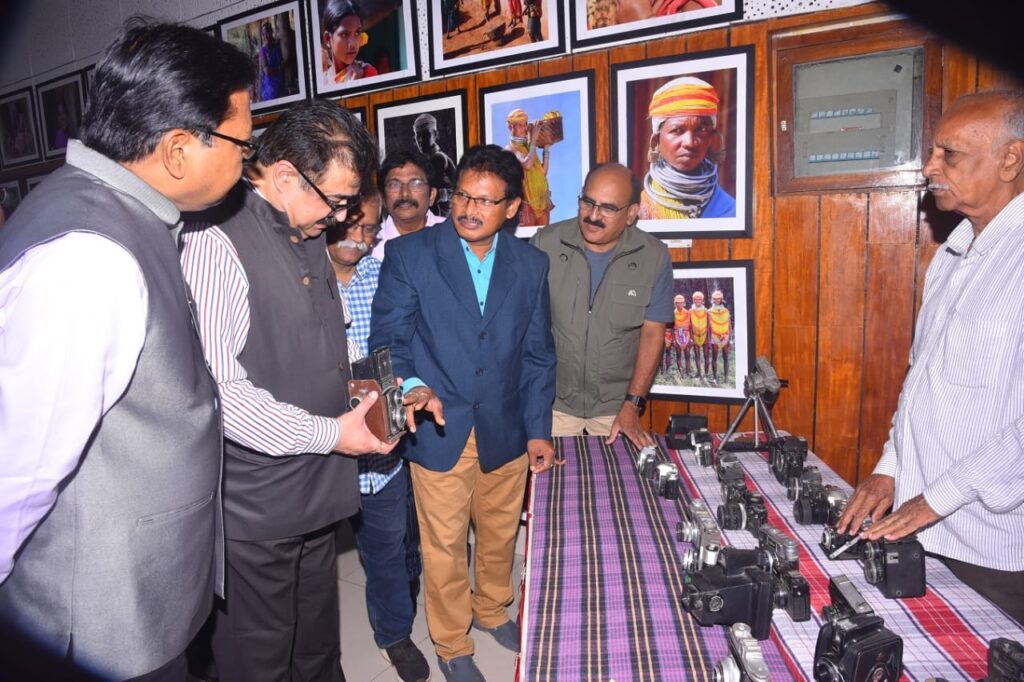 RINL CMD Shri Atul Bhatt inaugurated the photo exhibition at Ukku House in Ukkunagaram today. He looked at the pictures displayed in the photo exhibition with great enthusiasm. Sri Atul Bhatt, CMD, RINL described the photo exhibition as an outstanding one with awesome pictures of formation of Visakhapatnam steel plant ever since its construction phase till date.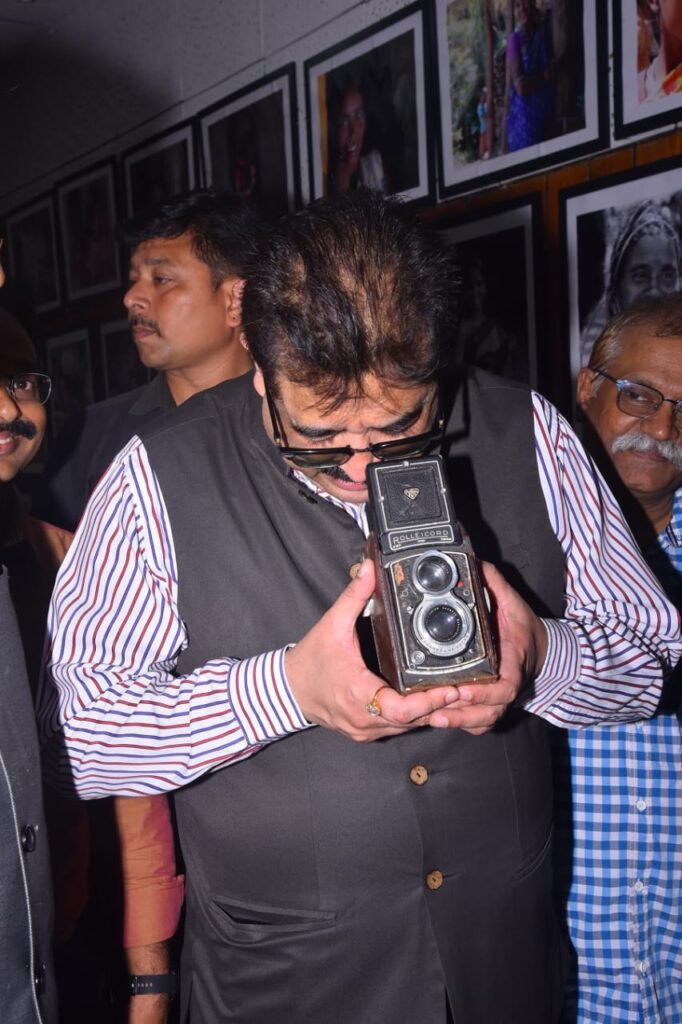 Mr. Atul Bhatt said that the pictures preserve the history for the postery. He congratulated Corporate Communications Department and Waltair Photographic Society members for organizing an excellent photo exhibition.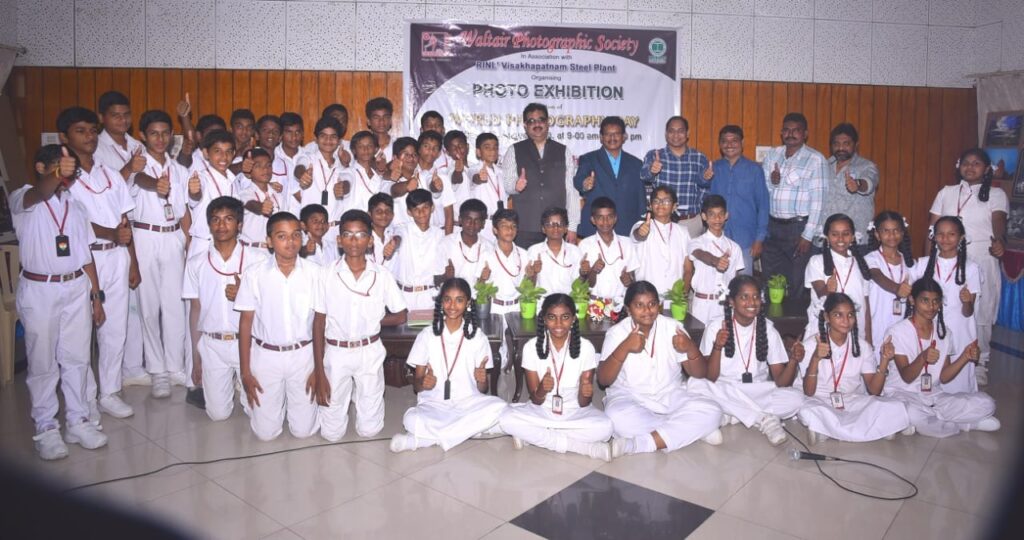 Various vintage cameras from 1940 to 2023 were kept on display at the photo exhibition.
Shri Atul Bhatt, CMD, RINL presented Dr. Pilla Raja Rao (Vasu) Lifetime Achievement Award to senior photo journalist C.V. Subramaniam, Bandi Venkata Ramana Lifetime Achievement Award to Senior Photographer NVVS Prasad and Special Award to Senior most Photographer of Visakhapatnam steel plant G. Suryanarayana.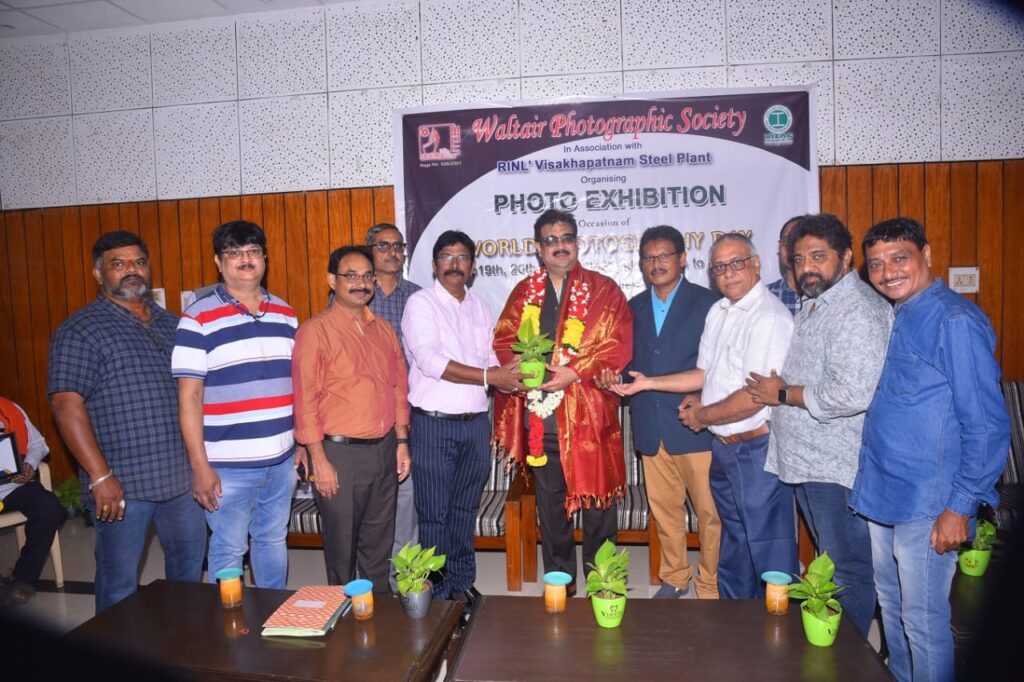 Members of Waltair Photographic Society felicitated Shri Atul Bhatt on the occasion for his support and encouragement.
Art photos (landscape, view, still life, portrait) taken by 30 internationally recognized photographers and rare photos of visakhpatnam steel plant during its construction stage and plant pics after commissioning along with photos taken by the corporate communications department of Visakhapatnam steel plant photographers were displayed in the exhibition.
A large number of Students from DAV Public School, residents of Ukkunagaram, employees and general public visited the showed participated enthusiastically.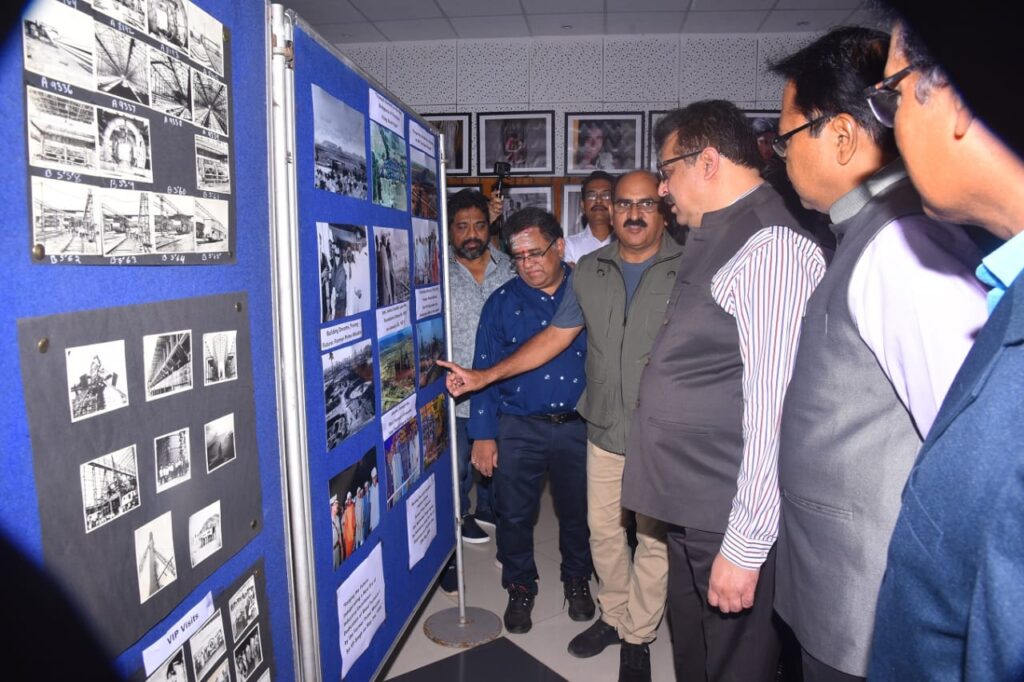 G Gandhi, Chief General Manager (HR), R.P. Sharma , General Manager (Corporate Communications) In-charge, P.N. Seth, Waltair Photographic Society President, V. Venkateswara Rao, Honorary President, Srinivasa Reddy, Secretary, other members of Waltair Photographic Society and several officials of RINL also participated in the inaugural program.
The Corporate Communications Officials and members of the Waltair Photographic Society have requested everyone to visit the photo exhibition, which will also be held on Sunday.