Plant Level Night Time Mock drill conducted at RINL
M/s NTPC-Simhadri and M/s Hinduja Power plant are mutual aid partners of RINL
A Plant Level Night time Mock Drill was conducted late night on 14.06.2023 at Rashtriya Ispat Nigam Limited (RINL), Visakhapatnam Steel Plant as a part of ensuring emergency preparedness at any time. The night time mock drill was conducted under the guidance of Shri. J Sivasankara Reddy, Joint Chief Inspector of Factories, Government of Andhra Pradesh, Visakhapatnam.
An emergency scenario of Nitrogen leakage from the LIN (Liquid Nitrogen) tank at Air Separation Unit-5 of Utilities Department of Visakhapatnam steel Plant was enacted, in which 3 persons were considered to be affected with cold burns and asphyxiation while attending to maintenance activity.
On hearing loud cries of the employees, the incident controller immediately initiated emergency response procedures. Subsequently, emergency mitigation measures were demonstrated by all the teams of VSP including Utilities Dept employees, CISF Fire and security, Medical services, Gas Safety, safety department, Environment Management Dept. etc to control the situation, rescuing the affected personnel and minimizing the losses.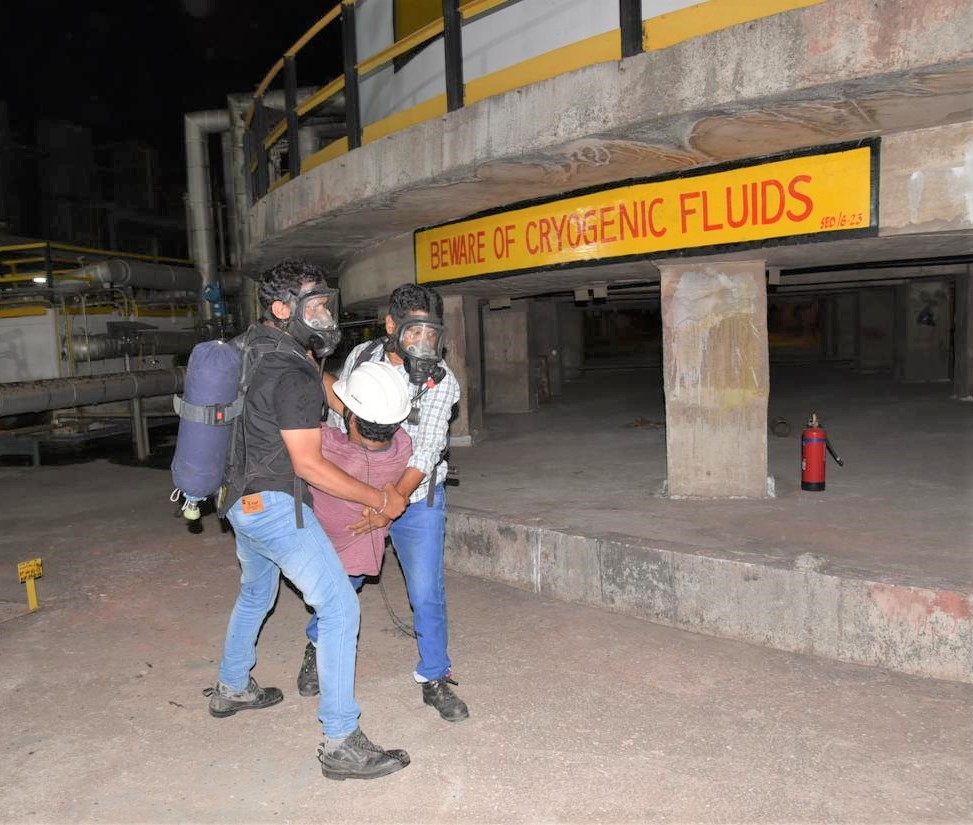 During the mock drill, fixed and mobile firefighting installations, water curtain systems, First aid and rescue equipment etc were effectively deployed. As part of the mock drill, the employees and CISF personnel carried out the rescue operation and rescued the affected persons from the spot using Self-contained breathing apparatus and other emergency response devices.
Shri J. Shiva Shankar Reddy appreciated the efforts of RINL in effectively training the employees and demonstrating the preparedness during emergencies.
Shri MSV Krishnaiah, CGM (Services) and Manager of the Factory, witnessed the mock drill. Senior officers from Utilities Department, WMD, Safety Engineering Department along with HOD (SED) Shri N K Rout, GM (Safety) I/c have attended the mock drill.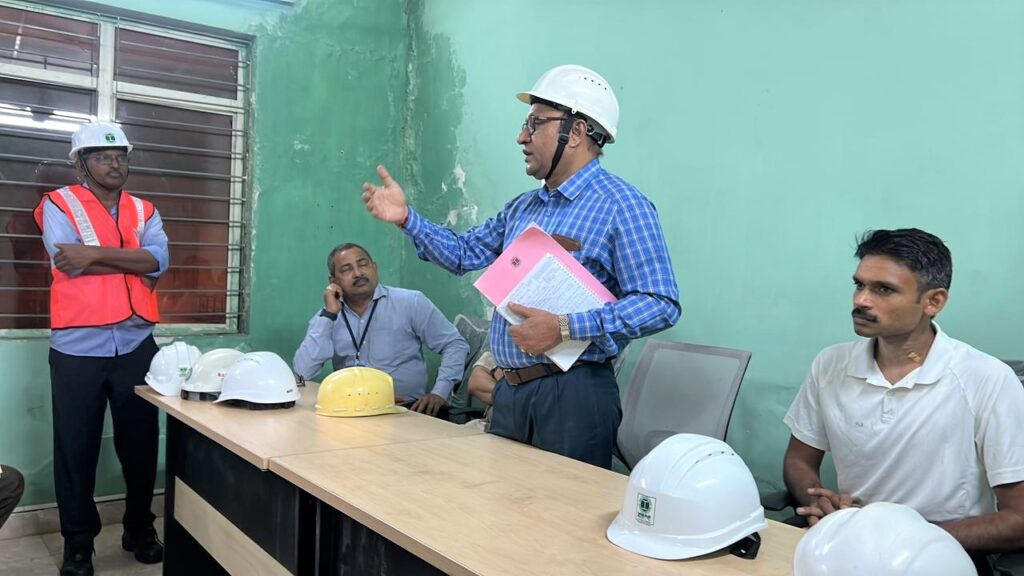 M/s NTPC-Simhadri and M/s Hinduja Power plant who are mutual aid partners of RINL, other govt. officials from NDRF (National Disaster Response Force) and SDRF (State Disaster Response Force) also attended the mock dill.